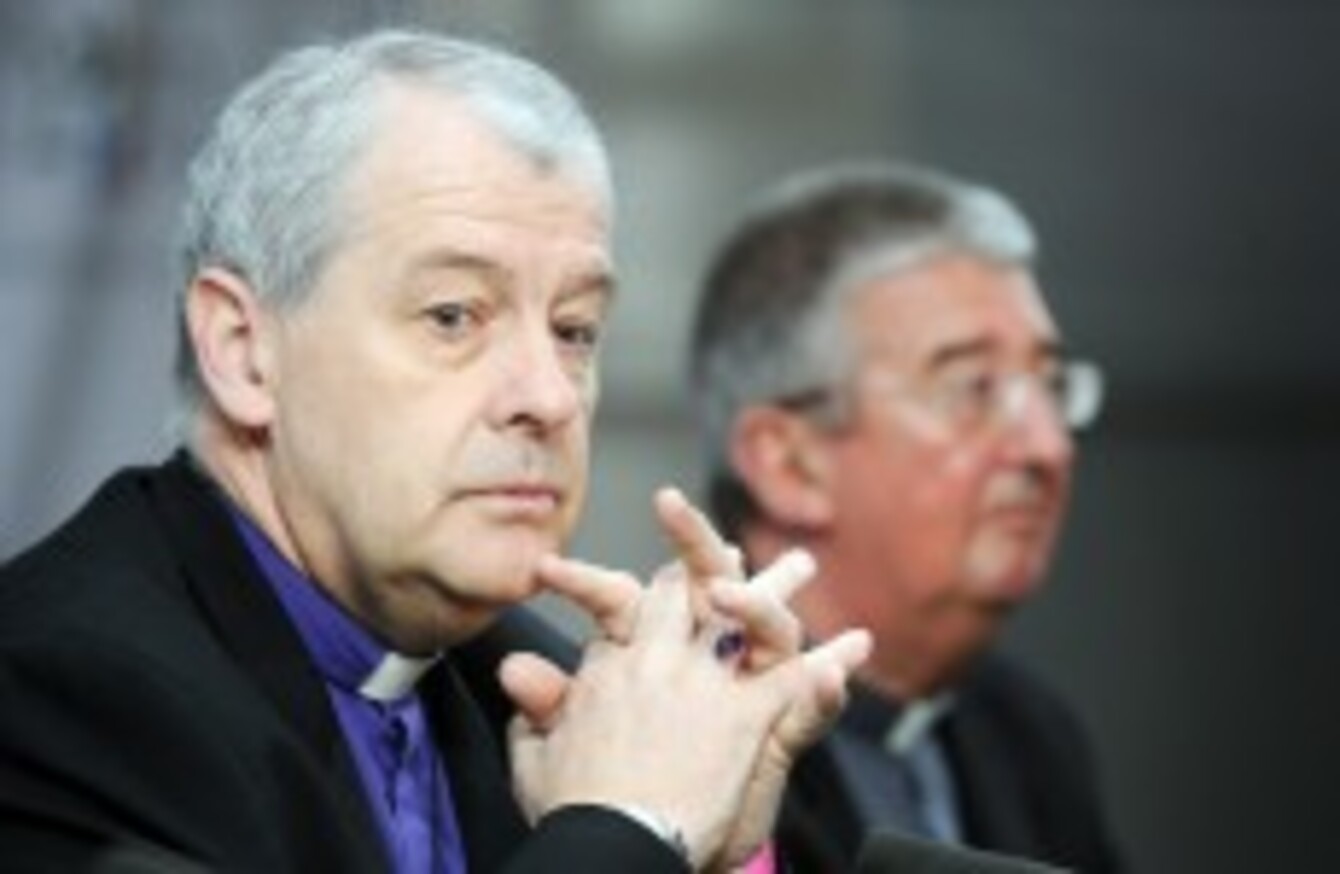 Anglican Archbishop of Dublin Michael Jackson (left) beside Catholic Archbishop of Dublin Diarmuid Martin host at the International Eucharistic Congress last year
Image: Laura Hutton/Photocall Ireland
Anglican Archbishop of Dublin Michael Jackson (left) beside Catholic Archbishop of Dublin Diarmuid Martin host at the International Eucharistic Congress last year
Image: Laura Hutton/Photocall Ireland
THE CHURCH OF IRELAND Archbishop Of Dublin has spoken of his "deep and shattering sadness" to find that sectarianism is alive within the church's community in Dublin and Wicklow.
Making a presidential address to delegates from the Dublin and Glendalough diocesan council, Archbishop Michael Jackson said that since arriving to the position in 2011 he has been saddened not to find the "all tolerant, all liberal, all inclusive" community he expected:
I have learned through much bitter experience that exclusionary attitudes, and indeed sectarianism itself, is alive not least in the Church of Ireland community; to me this has been a deep and shattering sadness.
He continued:
I say this out of genuine personal experience. I did not have the luxury of a childhood where I was able to dismiss sectarianism as 'the sort of thing those dreadful northerners get up to,' a phrase I have heard more than once trip off the tongue in these United Dioceses. I am one of those aforementioned 'dreadful Northerners.'
Sectarianism in his home, he said, "was exercised by those with clinical brilliance who sought to eat such people up in a power game of politics and dominance".
Returning to his impressions from his position in Dublin and Wicklow, the Archbishop said that the most "personally devastating" attitude he has encountered in the diocese was "a deeply dug in antagonism to difference on the part of those who trumpet pluralism". He said he has found this "to be the most alarming of all".