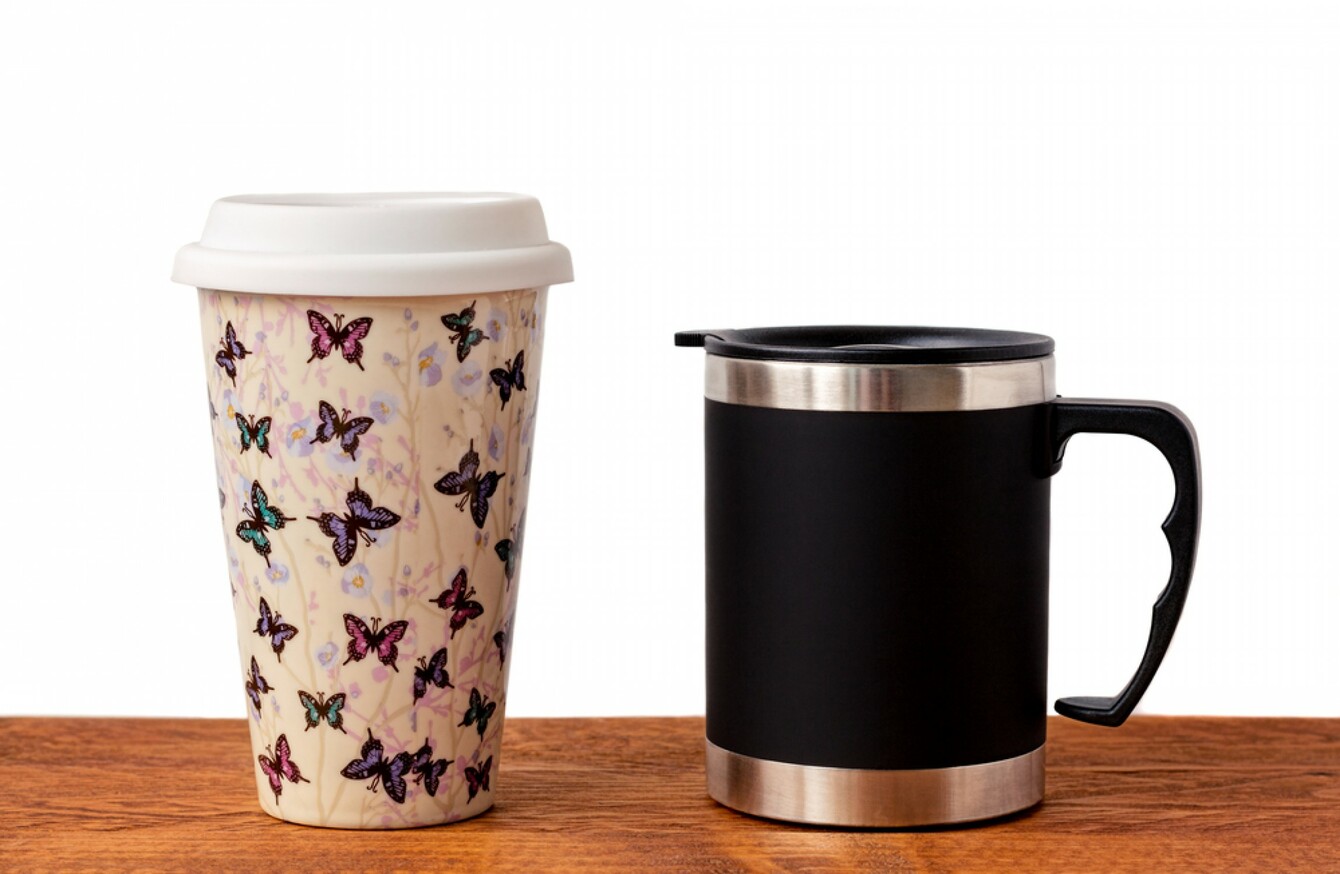 Image: Shutterstock/Ana-Maria Tegzes
Image: Shutterstock/Ana-Maria Tegzes
THERE IS AN interesting initiative happening in Mayo where the cost of reusable coffee/tea mugs is being subsidised by the County Council.
The Connaught Telegraph reported recently that the idea aims to cut down on the amount of rubbish generated by single-use disposable cups.
Do you own one of those reusable mugs?

Poll Results:
Yes, and I use it regularly (4498)
Yes, but don't use often (2957)
No, and I buy takeaway beverages (1827)
No, but I don't buy takeaways (1764)