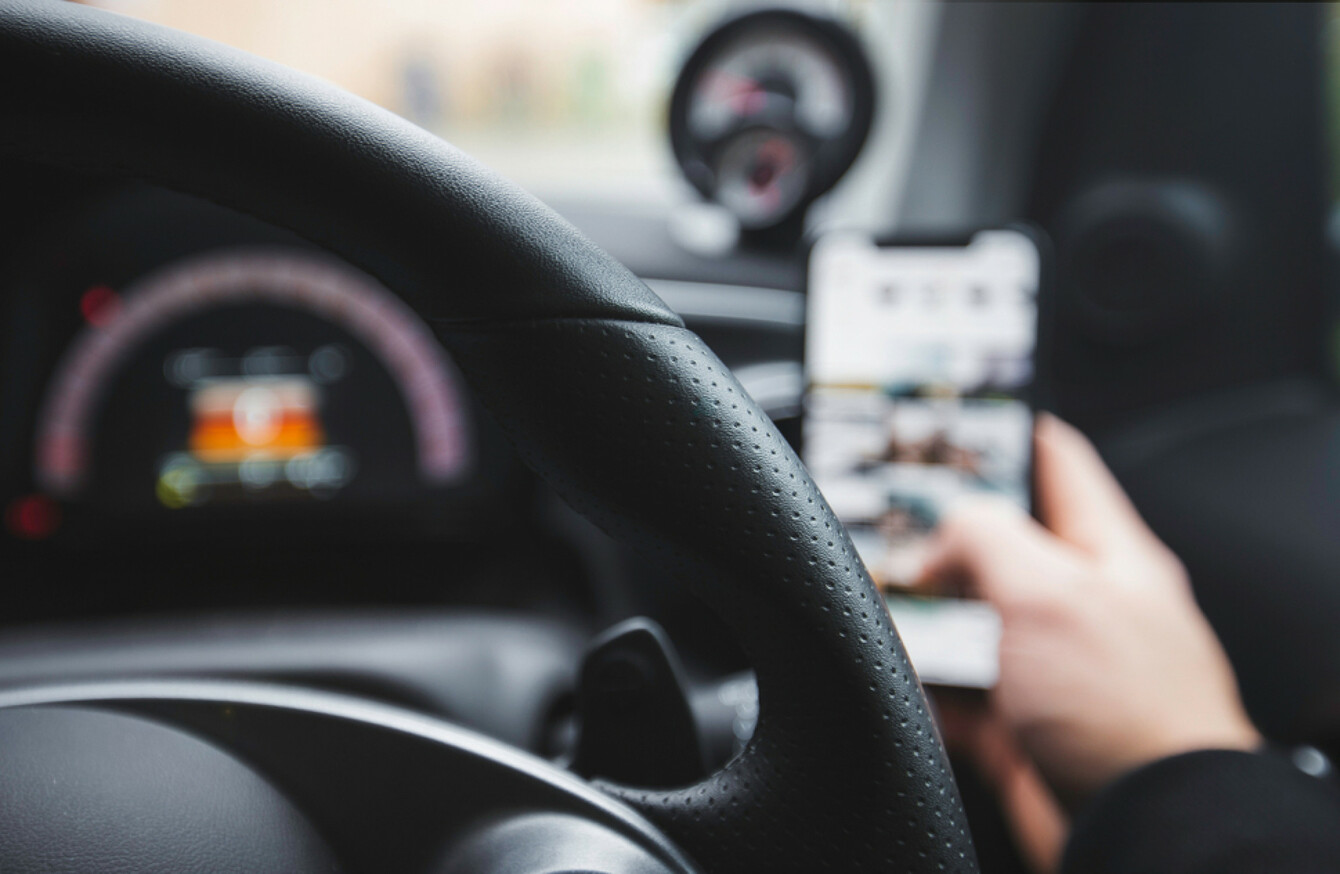 Image: Shutterstock/Snap Creations
Image: Shutterstock/Snap Creations
ROAD USERS ARE being encouraged to improve road safety by reducing speed and putting away their phones.
Project Edward, an annual road safety awareness event, is taking place across Europe today. On average, 70 people die every day on European roads.
Garda Commissioner Drew Harris noted that no road deaths were recorded on the same day last year, and he hopes this can be replicated. 
Last year was the safest year on record in terms of road deaths in Ireland – with 158 recorded. 
"2017 recorded the lowest number of road deaths in Ireland, however we may see an increase in 2018, judging by the number of recent collisions. We can never be complacent about road safety," Harris said.
"Reduce speed, never drink or take drugs and drive, put away phones, belt up for every journey and make yourself visible. These are simple life-saving tips," Assistant Garda Commissioner David Sheahan, from the Roads Policing division, added. 
Road users in Europe have been asked to make the following pledge: 
Remind my family, friends and colleagues to take extra care on the roads
Put my lights on for safety
Drive as safely as I can and follow the rules when behind the wheel or riding a motorbike or bicycle
Be extra vigilant and attentive to the needs of pedestrians, cyclists, children, older people and horse riders
Drive at speeds that are both legal and safe
Carry out proper safety checks on my tyres
Pay particular attention when driving near schools, and where there are lots of children
Never drive after drinking alcohol or taking drugs/medicines that could impair safety
Look as far ahead as possible and not tailgate other drivers
Always wear my seat belt and ensure that everyone with me wears theirs
Not use my mobile phone while driving
Ensure I am not distracted by anything inside or outside the car, or inside my head
Set a good example to my passengers by driving calmly and safely
If I'm a passenger, make sure that the driver is fit and legal to drive
Wind warnings 
Meanwhile, Met Éireann has issued wind warnings as Storm Ali approaches Ireland. 
A Status Yellow national wind warning will be in place from 5am until 5pm today.
A Status Orange wind warning will be in place for Cavan, Monaghan, Donegal, Dublin, Kildare, Louth, Meath, Galway, Leitrim, Mayo, Sligo, Clare and Kerry during the same period.
South to southwest winds are expected to increase to mean speeds of between 65 to 80 km/h with gusts between 110 to 120 km/h for a time in some areas. Winds will be strongest along Atlantic coasts at first and later in the morning extend further east.
Sheahan urged drivers to take extra caution given the weather conditions. "Allow extra time when planning your journey and arrive safe," he said.