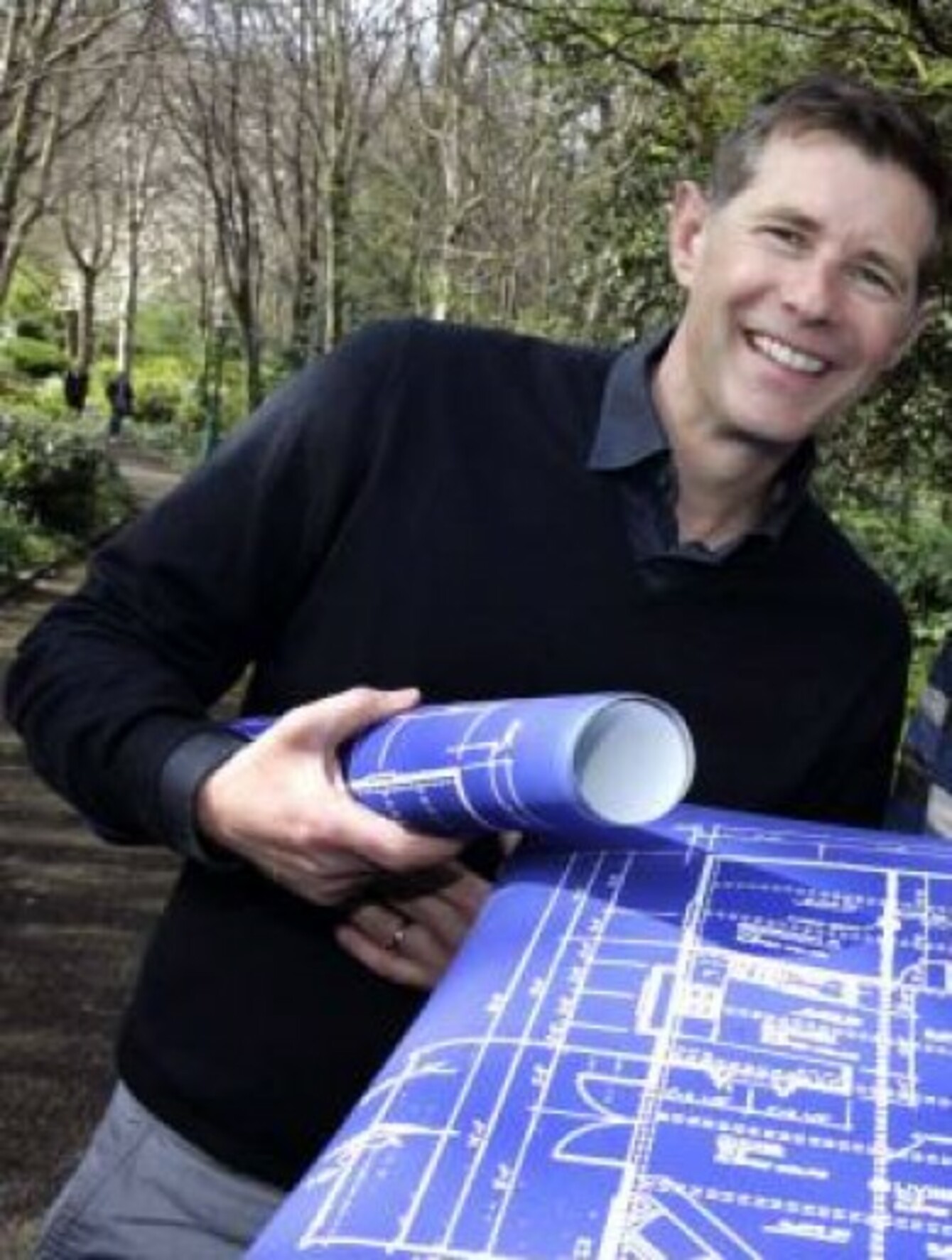 Dermot Bannon, along with Coco TV and Kelly O'Connell Developments, were sued by Mary Moore.
Dermot Bannon, along with Coco TV and Kelly O'Connell Developments, were sued by Mary Moore.
A WOMAN WHOSE south Dublin home featured on the RTE programme 'Room to Improve' has settled her damages claim against presenter architect Dermot Bannon; along with the show's producers and the firm that carried out the work.
The home of Mary Moore from Rathcoole in south County Dublin featured on the architectural renovation TV series in a programme broadcast in July 2009 entitled 'Rathcoole Gallery' when works were carried out on her three-bedroom home at a cost of €100,000.
However, Moore was unhappy with what was done to her home, and claimed remedial works were required to carry out repairs on her property.
She brought High Court proceedings seeking damages against a number of parties including Bannon, who trades as Dermot Bannon Architects.
She also sued
Kelly O'Connell Developments Ltd, of Timahoe, Co Laois, the principal contractor who carried out works on her home that featured in the show
a director of the contractor, Brendan O'Connell.
and Coco Television Productions Ltd, the company which produces 'Room to Improve'.
The claims were denied.
The case briefly came before Ms Justice Caroline Costello during a vacation sitting of the High Court today.
Settled
The court was told by barrister Peter Shanley, who appeared with solicitor Raymond Quinn for Moore, that the action had been settled.
He said €100,000 had been lodged into court by Bannon, O'Connell and Coco TV in February.
Shanley said that while the amount lodged did not cover what was required to carry out the necessary remedial works on Moore's home, she had agreed to accept the €100,000 by way of settlement.
In order to obtain payment out of monies, an application had to be made to the court, counsel said.
After considering the application, Ms Justice Costello consented to the application for payment out in favour of Moore.
None of the other parties in the case were present in court when the brief application was made.