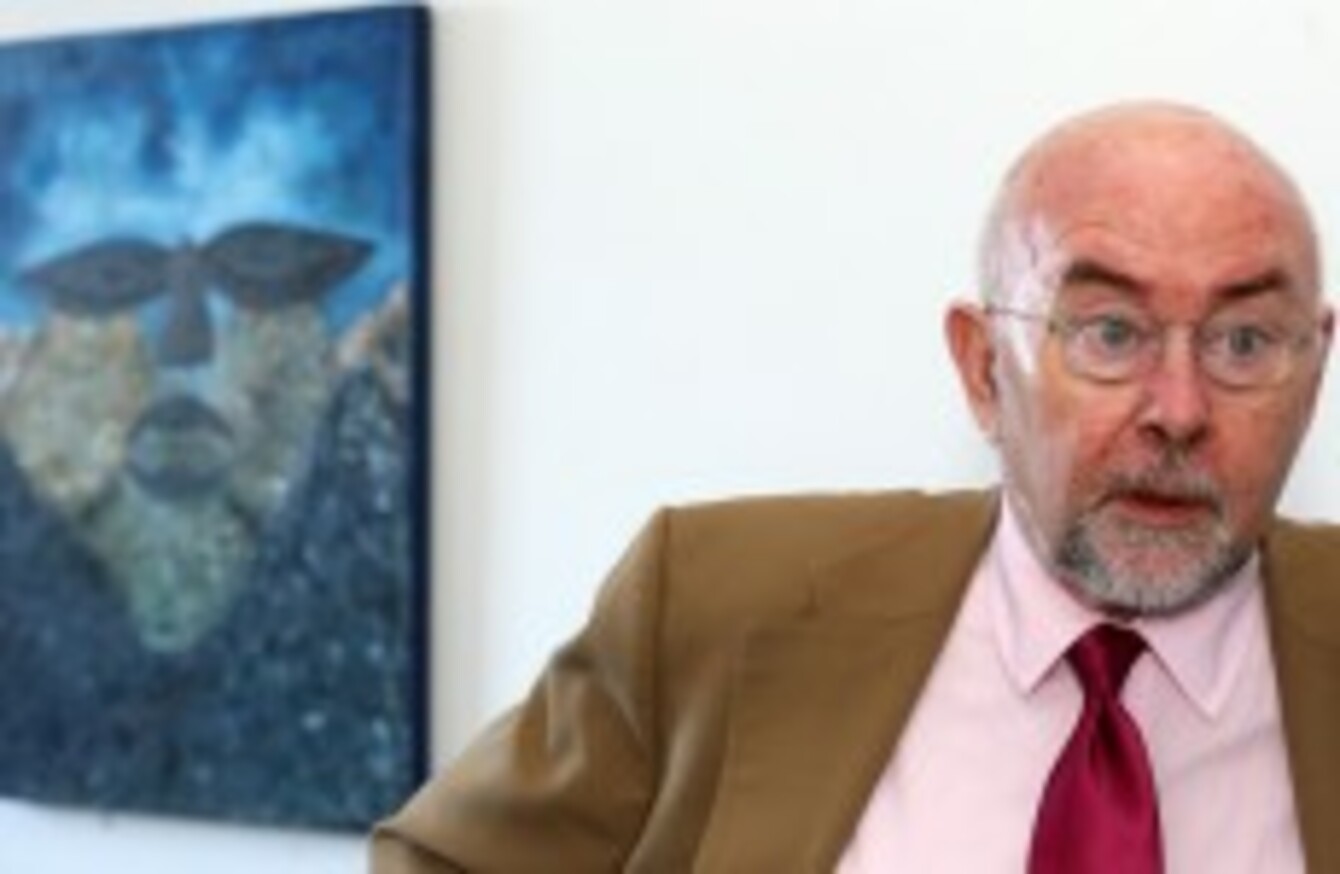 Ruairí Quinn (File photo)
Image: Sam Boal/Photocall Ireland
Ruairí Quinn (File photo)
Image: Sam Boal/Photocall Ireland
EDUCATION MINISTER RUAIRÍ Quinn has been strongly criticised for remarks about a "highly feminised audience and profession" at the Irish National Teachers' Organisation (INTO) conference today.
Quinn's comments caused unhappiness among the 750 strong delegates at the conference in Kilkenny as he revealed that Higher Level Leaving Certificate Maths will become a minimum requirement for entry into primary teacher training.
As rumbles of disquiet broke out among the audience, Quinn explained the reasons for this, saying "I'll tell you why – to a feminised, highly feminised audience and profession…"
Then, amid gasps from the audience, Quinn sought to explain that "evidence-based research" has shown that women who did well at maths in the Junior Cert dropped it at higher level for the Leaving Cert as it is not a requirement for initial teacher training.
Responding later, the INTO general secretary Sheila Nunan said: "Sisters, hell hath no fury" to cheers of approval from the audience.
Responding in a statement this afternoon, the Fianna Fáil education spokesperson Charlie McConalogue described the commnets as "completely insulting to teachers".
"I have no problem agreeing with Minister Quinn on the need to encourage more men into teaching but we're not going to do that by insulting the thousands of female teachers we have at the moment," he said.
"I think the Minister's comments today were extremely ill-judged and bordering on sexist."
Speaking later Quinn said his remarks were intended as a compliment to the teachers.
His Department did not immediately respond to a request for comment on his remarks.
Several of those attending the conference and others have reacted negatively on Twitter: