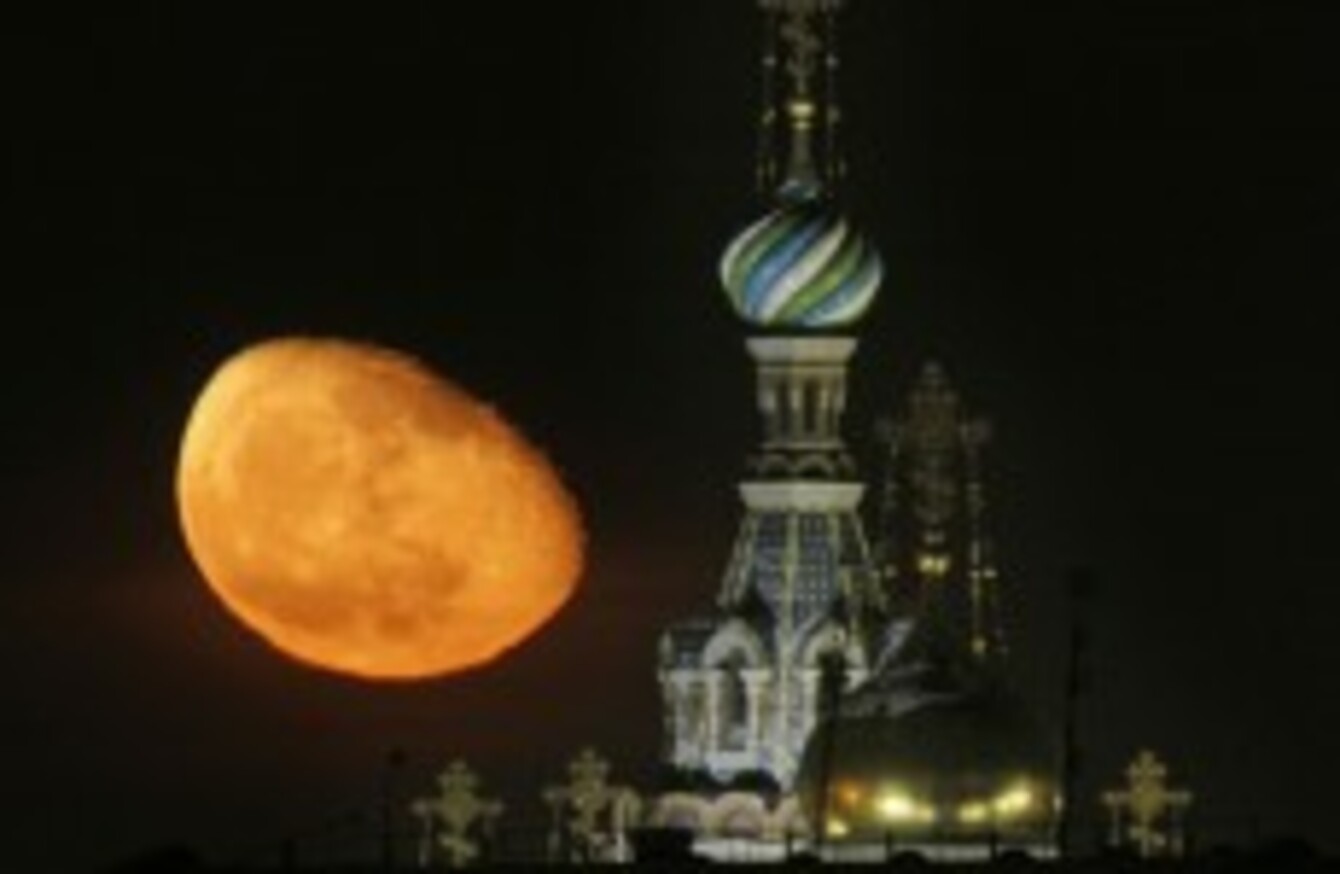 The moon rises above the Savior of Spilled Blood Cathedral in downtown St.Petersburg, Russia
Image: Dmitry Lovetsky/AP/Press Association Images
The moon rises above the Savior of Spilled Blood Cathedral in downtown St.Petersburg, Russia
Image: Dmitry Lovetsky/AP/Press Association Images
RUSSIA PLANS TO send a team of cosomnauts to the Moon – as well as probes to Mars, Jupiter and Venus – by 2030.
Russia's space industry official blueprint – 'Space Development Strategies up to 2030′ – was submitted to the government by the Russian Federal Space Agency (Roscosmos) last week, reports Russia Today.
The ambitious $130 billion research programmme include plans to place an unmanned network research facilities on the surface of Mars in order to gather information to send back the Earth – with the hope that data could lead to mankind setting up its first base on the planet.
Probes will also be sent to Venus and Jupiter in order to retrieve information.
A new cosmodrome will also be made in eastern Russia in the hopes of reducing reliance on the Baikonur facility – from which the first human being to ever visit outer space, Yuri Gagarin, was launched in 1961.
Construction on the $20 billion space facility began last year, and this is scheduled for completion by 2018.