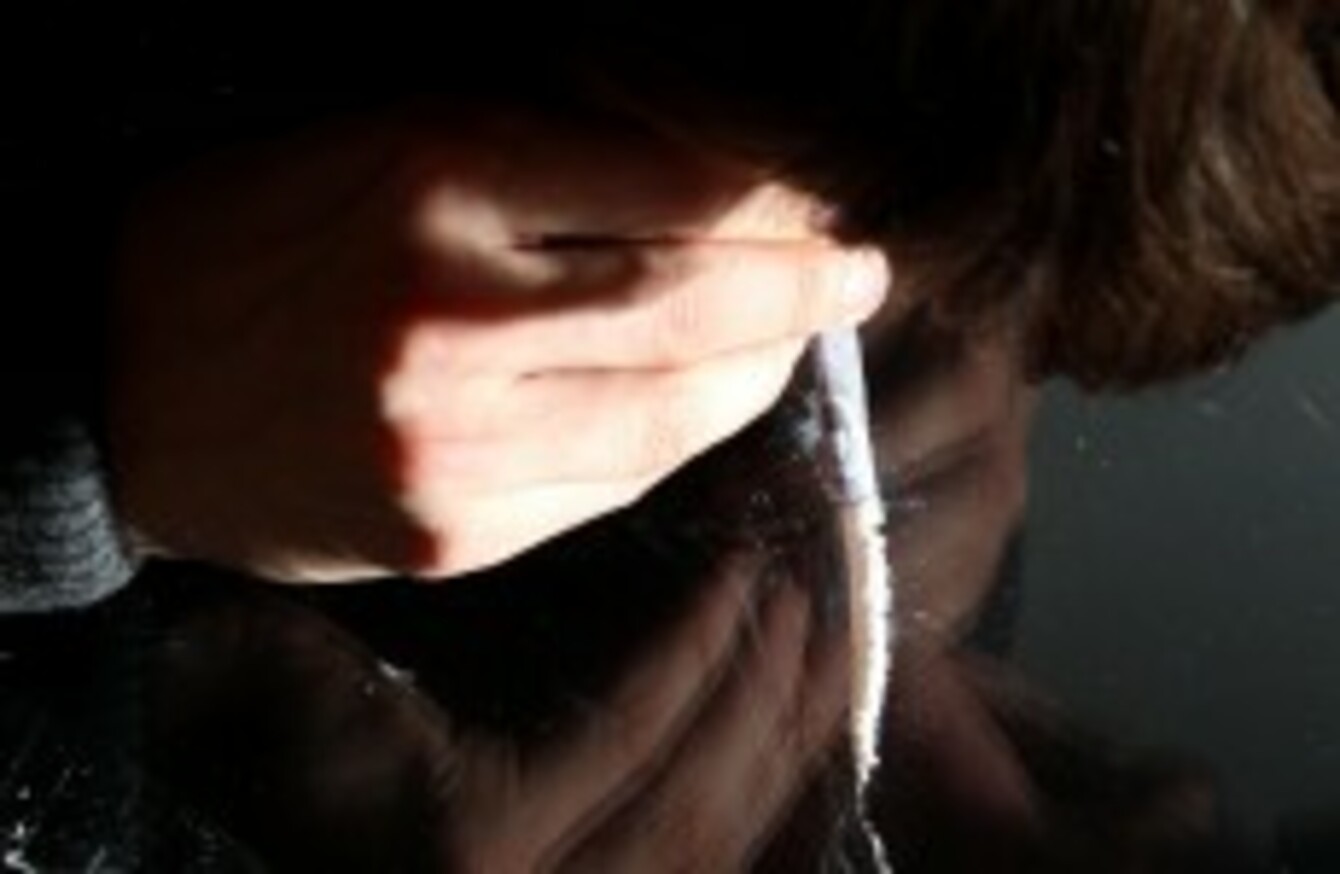 Picture posed by model
Image: Steve Parsons/PA
Picture posed by model
Image: Steve Parsons/PA
HEAVY USERS OF cocaine are likely to have "significant abnormalities" in their brains, according to a new study.
Researchers found that people addicted to cocaine showed a marked decrease in the "grey matter" of their frontal lobes during brain scans, the Guardian reports. The frontal lobes are responsible for many key brain functions including decision-making and memory. Karen Ersche of the University of Cambridge, who led the research, said:  "We found significant abnormalities in the brains of the cocaine users." She added that the longer a person had been using cocaine, the more their attention span was affected.
Neuroscientists  had scanned the brains of 60 people addicted to cocaine and compared them to scans of 60 non-cocaine-users. They also found that the 'reward centres' of the brain were enlarged in addicts, which could point to a relationship between neural composition and addiction.
Meanwhile, a separate study found that users of the drug may be suffering 'silent' heart damage, which causes no outward symptoms. Researchers who examined 30 long-term cocaine users found that 83 per cent had structurally damaged their hearts and 47 per cent had swelling in one ventricle. Despite this, heart function was normal in all those tested, according to US News and World Report.
Some 73 per cent of the subjects, who had been using cocaine heavily for an average of 12 years, had scarring to the heart – possibly due to an unnoticed heart attack, or damage from toxicity.