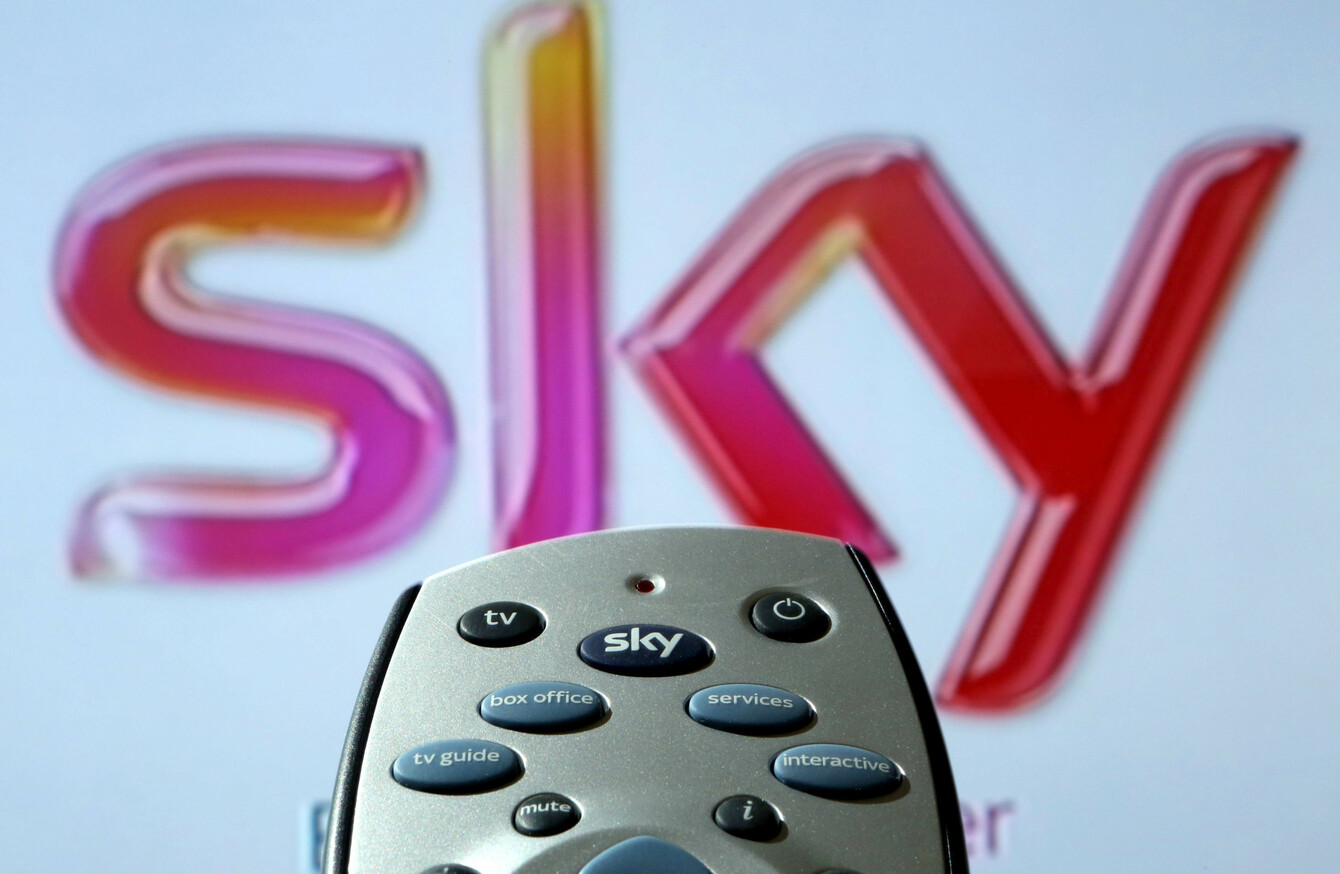 Image: Chris Radburn/PA Images
Image: Chris Radburn/PA Images
BRITISH BROADCASTER SKY has asked broadcasters to confirm their post-Brexit plans by the end of 2018, amid speculation about what will happen in a no-deal scenario.
As it stands, a number of broadcasters currently with the company will need a second licence to continue broadcasting in EU countries, as their British licence will not allow them to transmit outside of the UK if no Brexit deal is reached.
According to The Guardian, Sky has contacted US media companies including Discovery, Disney, Viacom and Turner, which use the UK as their European broadcasting hub.
The companies' British licence currently allows them to broadcast in the EU via Sky's pay-TV service, which goes out to more than 12 million households across the UK and Ireland.
But in order to continue broadcasting in European countries, the companies will require a second licence to continue broadcasting in the event of a no-deal Brexit.
It is understood Sky has also sent a letter to domestic broadcasters in the UK, including ITV, Channel 4 and UKTV, which also transmit on Sky under a UK licence.
If a deal to retain EU-wide broadcast rights after Brexit is not struck by the UK government, companies may look to relocate their businesses and licensing arrangements to other countries so they can continue to broadcast in Europe.
A no-deal Brexit would mean that companies that do not get a second licence to broadcast in Europe will not be allowed to air in Ireland.
Meanwhile, Ireland is also one of the countries to have emerged as a possible location where broadcasters could move their operations to secure new European licences.
However, it is understood the country faces rivalry from Estonia, Luxembourg, Malta and the Netherlands.