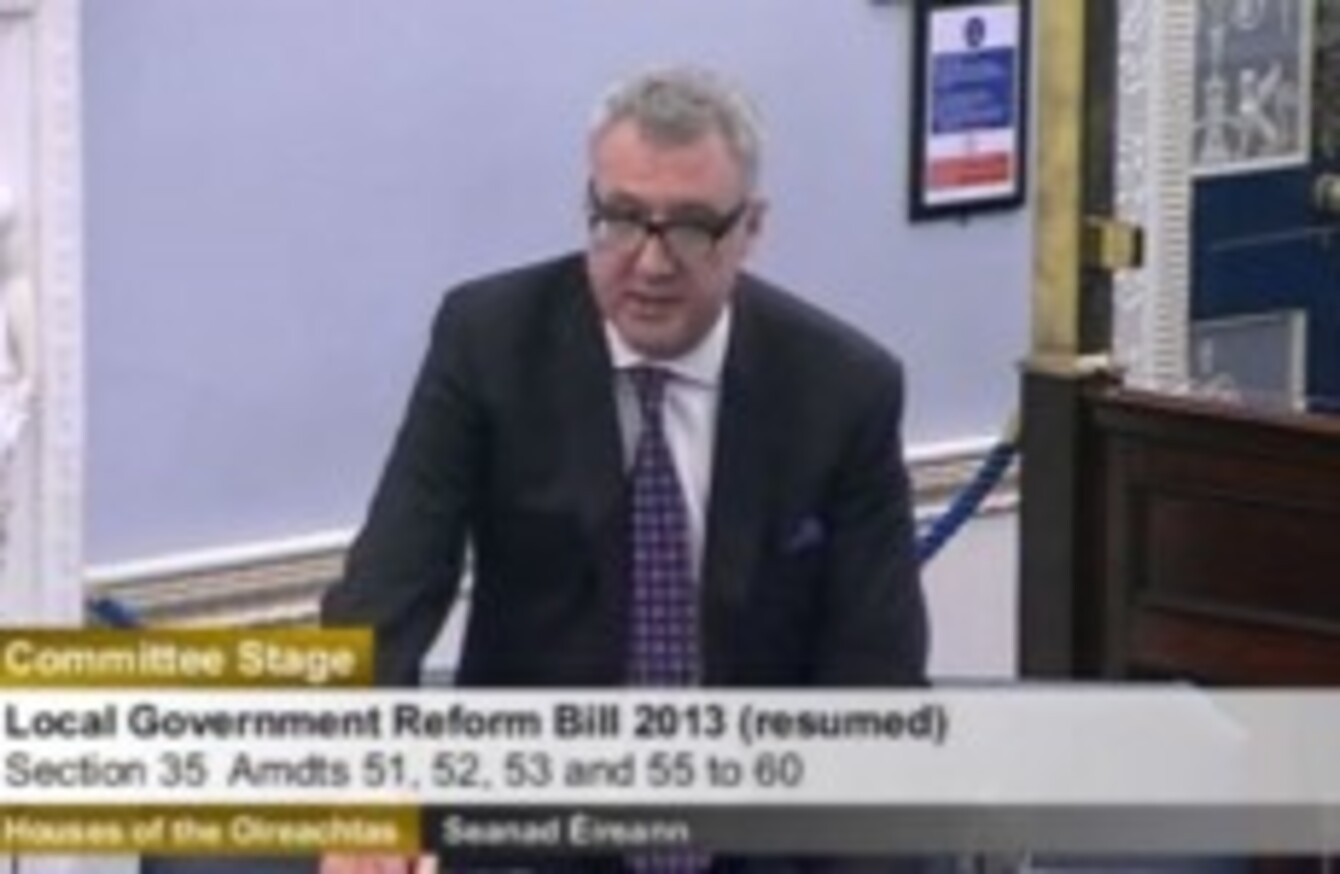 Updated at 10.08pm
THE CHAIRMAN Of the St Vincent's Healthcare Group has called on Senator John Crown to pass on "as a matter of extreme urgency" all information he has in relation to an alleged fraud cover-up at the hospital.
The independent senator, who is also a consultant at St Vincent's, raised the claims for a second time today in the Upper House. Crown is alleging that staff at the facility deliberately billed the VHI and other insurers for cancer medication the hospital had received for free, and then covered up the alleged fraud.
Raising the issue today, Crown said that a member of St Vincent's Private Hospital had approached him in 2002 and told him "that the hospital had been billing VHI and other insurers in respect of drugs which had been provided to that institution for free for research studies".
"In the letter he stated that this was inadvertent and invited me to join with the hospital in making a joint approach to the insurers.
"Other documents which were  provided to me have shown that this was untrue, and that the billing was in fact deliberate and only ceased when the VHI found out — incidentally they found out from me."
He said that the research programme had then been closed down for a year, and that as a result, many women were denied access to the drug Herceptin "which we now know was life saving".
In statement, St Vincent's Healthcare Group says it is still waiting for a reply from Professor Crown on the issue.
According to Professor Noel Whelan, Chairman of SVHG: "Due to the gravity of the allegations that Senator Crown is now making it is even more urgent that he supplies all information that he has in relation to his allegations".
The statement continues:
The matters raised by Senator Crown relates to issues in 2002 at St Vincent's Private Hospital and it predates the establishment of St Vincent's Healthcare Group and the formation of the board of SVHG.

If new evidence becomes available the Board of St. Vincent's Healthcare Group will take all appropriate action.
In its initial response to the claims, made yesterday, the hospital group said that an independent investigation carried out by Price Waterhouse Coopers found that "work on the Clinical Studies has not indicated any evidence of collusion or fraud by staff or within the hospital".
Watch Senator Crown's comments in the Seanad today:

(Youtube: Shane Conneely)
First posted at 7.30pm