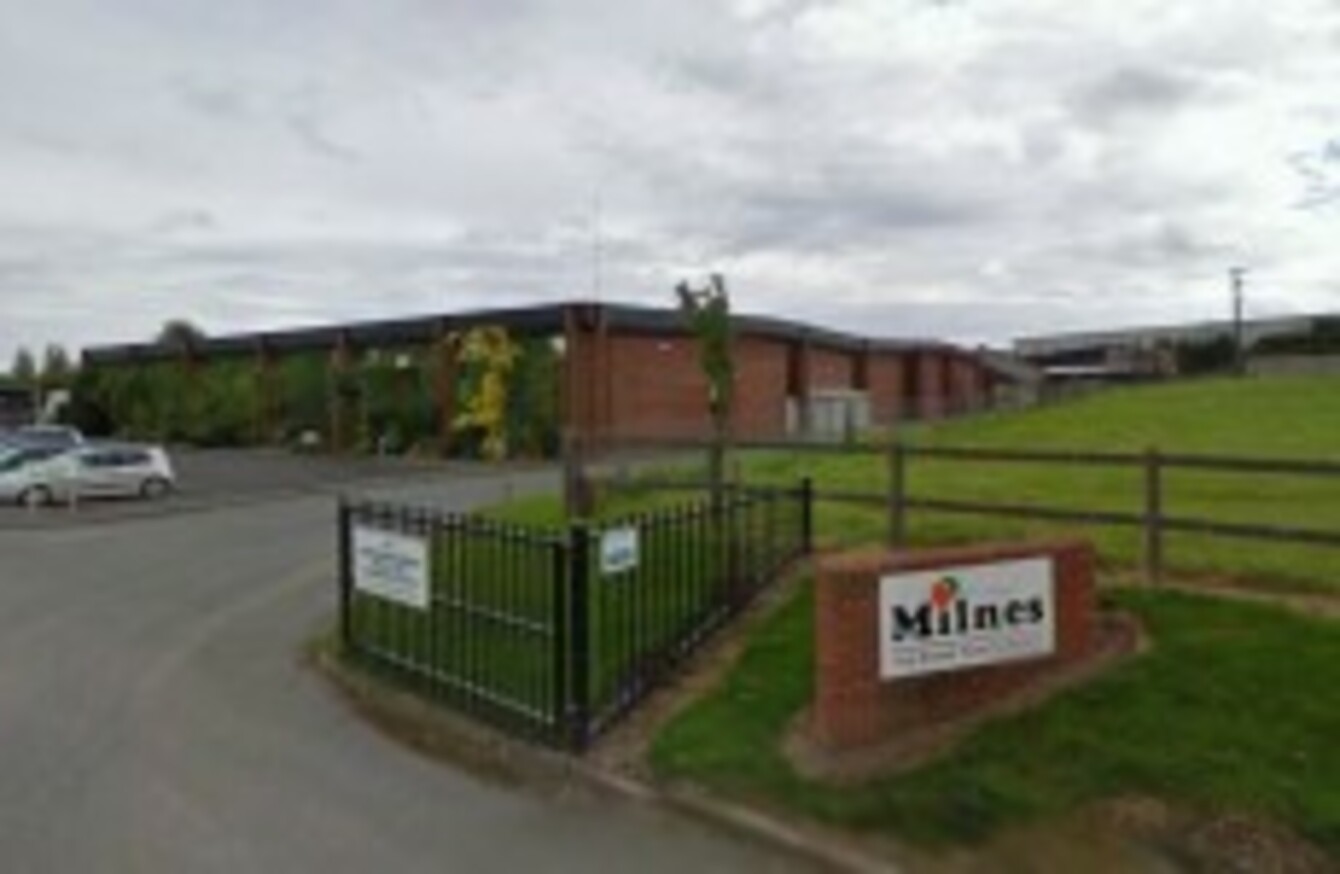 Milne Foods in Birr, Co Offaly.
Milne Foods in Birr, Co Offaly.
WORKERS AT A food plant in Birr, Co Offaly plan to strike next week over a dispute with the company on pay rates.
Last summer, SIPTU, which represents a large percentage of the over 90 production workers at the plant, submitted claims to the Labour Court seeking an increase in the basic hourly rate.
The union also sought the reintroduction of an overtime rate for all hours worked after 39 hours a week, which had been taken away from workers some years ago, and a premium rate for shift workers.
Speaking to TheJournal.ie, SIPTU organiser Michael Browne said that at the time the claims were submitted, the majority of the workers were confined to minimum wage or a little above.
"We're looking for an improvement in current wage rates after making comparisons with other similar employments," he explained.
However Browne said that the "substantive issue" now is the company's "refusal to sit down with the union", as per the Labour Court's recommendation in March this year. The firm had declined to participate in the court's investigation of the dispute or put forward its position on the union's claims.
"The workers have been left with no option but to take industrial action after they exhausted all other avenues open to them to initiate constructive dialogue with the management at Milne Foods," Browne said.
"It has become clear that company has no intention of implementing the Labour Court recommendation that the workers pay claims should be met. In these circumstances the workers had no option but to serve strike notice which was endorsed by a ballot earlier this year," he added.
Browne said that SUPTU members will be placing a picket at the plant on 11 July and that it is hoped that non-union members working there will also join them.
At the time of publication, Milne Foods had not returned calls requesting a comment on the issue.