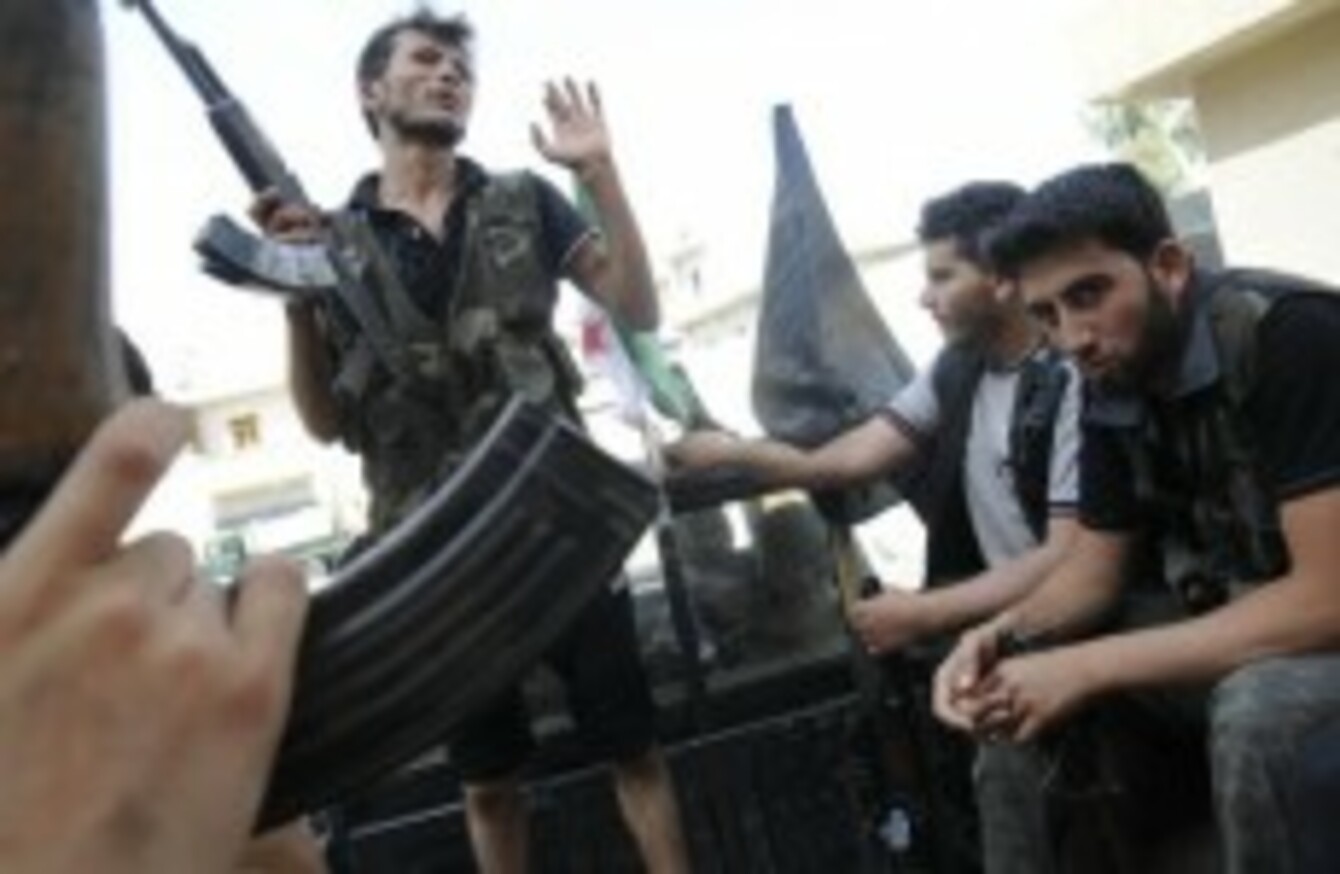 Syrian rebels in Aleppo on Saturday.
Image: AP Photo/Alberto Prieto/PA
Syrian rebels in Aleppo on Saturday.
Image: AP Photo/Alberto Prieto/PA
US DEFENCE SECRETARY Leon Panetta has claimed that the use of helicopter gunships in the Syrian army's assault on Aleppo will prove the "final nail in the coffin" of Bashar Assad's presidency.
Panetta was speaking at the start of his five-day tour of the Middle East which includes visits to Tunisia, Egypt, Israel and Jordan.
Speaking to reporters in Washington, Panetta said that "this kind of tragic attack on their own people" will lead to Assad's fall from power: "His regime is coming to an end."
This morning, the Syrian Revolution General Commission reported regime forces using machine guns and shell fire on Syria's second city Aleppo. AFP reports that the shelling focused on the neighbourhood of Salaheddin, a stronghold of the Free Syrian Army.
Syrian state television is reporting that state forces have recaptured the neighbourhood.
The United Nations estimates that around 200,000 civilians have fled Aleppo. UN human rights chief Navi Pillay last week called on all sides in the conflict to respect their obligations under international humanitarian law, including giving "effective warning" to civilians ahead of attacks:
Civilians and civilian objects – including homes and other property, businesses, schools and places of worship – must be protected at all times. All parties, including the Government and opposition forces, must ensure that they distinguish between civilian and military targets.
During his traditional Sunday Angelus prayer yesterday, Pope Benedict called for an immediate end to "all violence and bloodshed" in Syria. In his appeal, he called on all parties, including the international community, to reach a peaceful resolution to the 16-month-long conflict.
- Additional reporting by the AP, AFP