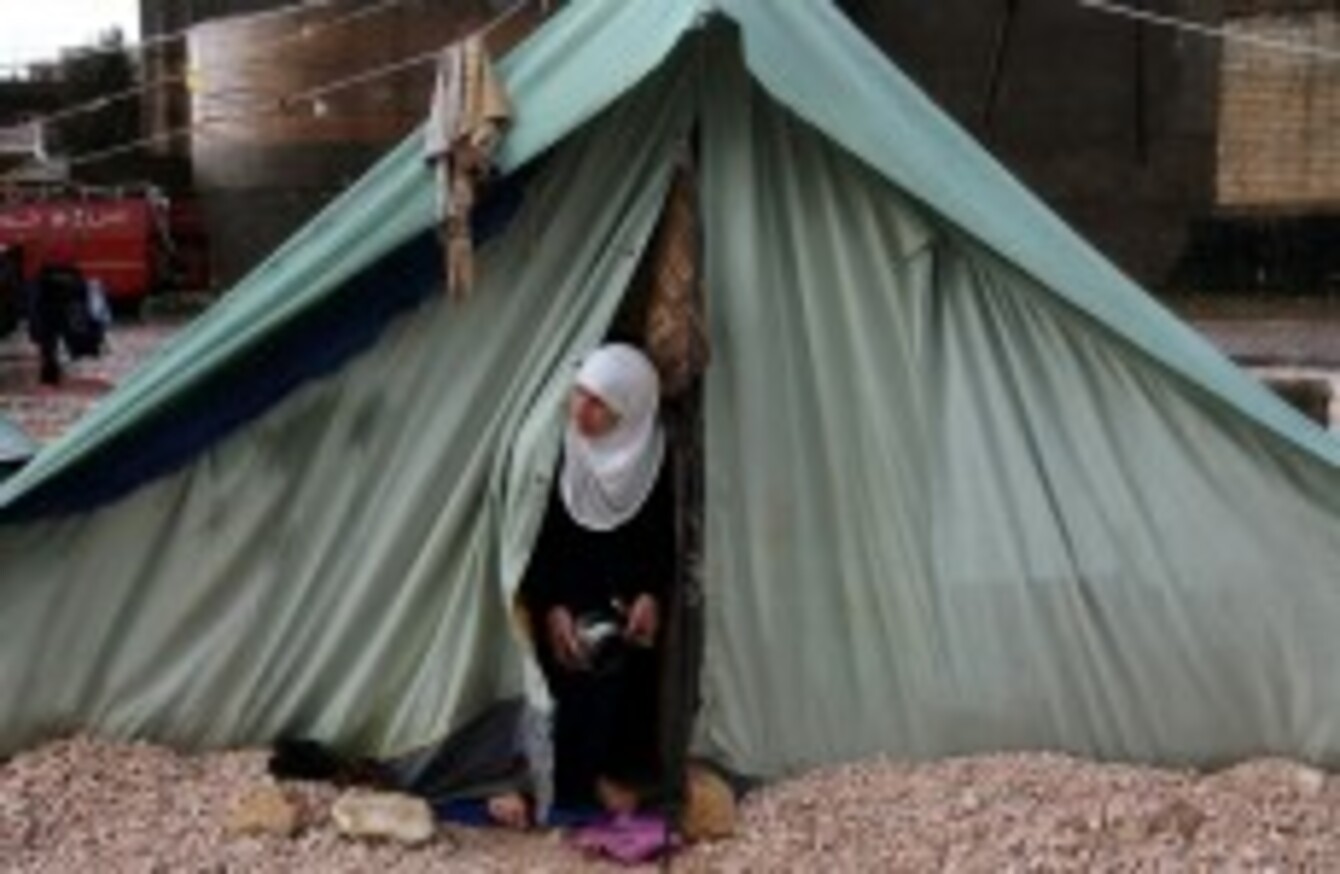 A Syrian refugee woman looks outside her tent, at a temporary refugee camp in the eastern Lebanese town of Marj near the border with Syria, Lebanon
Image: Hussein Malla/AP/Press Association Images
A Syrian refugee woman looks outside her tent, at a temporary refugee camp in the eastern Lebanese town of Marj near the border with Syria, Lebanon
Image: Hussein Malla/AP/Press Association Images
RAPE HAS BEEN a "significant" weapon of war in the conflict raging in Syria since March 2011 and is the "primary" factor in the exodus of women and children refugees to neighbouring Jordan and Lebanon, an aid group said today.
In its report, Syria: A Regional Crisis, the US-based International Rescue Committee (IRC) described rape "as a significant and disturbing feature of the Syrian civil war".
"In the course of three IRC assessments in Lebanon and Jordan, Syrians identified rape as a primary reason their families fled the country," the report said, calling for urgent attention to the issue.
Many women and girls relayed accounts of being attacked in public or in their homes, primarily by armed men. These rapes, sometimes by multiple perpetrators, often occur in front of family members.
The IRC said it was also told of attacks in which women and girls were kidnapped, raped, tortured and killed.
Survivors
Syrian survivors rarely report sexual violence due to "the stigma and social norms around the dishonour that rape brings to women and girls and their families," the IRC said.
Many interviewed by the IRC said survivors fear retribution by their assailants, being killed by "shamed" family members, or in the case of girls, being married off at an early age "to safeguard their honour," the report said.
The IRC said survivors who flee face a shortage of medical and counselling services, in addition to "unsafe conditions in refugee camps as well as elevated levels of domestic violence."
The office of the UN High Commissioner for Refugees said on Friday that registered Syrian refugees in neighbouring countries and North Africa now number more than 600,000.
The UN has said it expects refugee numbers to swell to 1.1 million by June if the war continues. The IRC report says that Syrian civilians are struggling to survive, and that entire neighbourhoods have been reduced to rubble.
Inside Syria, more than 2 million civilians are displaced and the United Nations estimates that 4 million are in dire need of assistance, the IRC said, warning the crisis "will be a protracted humanitarian emergency."