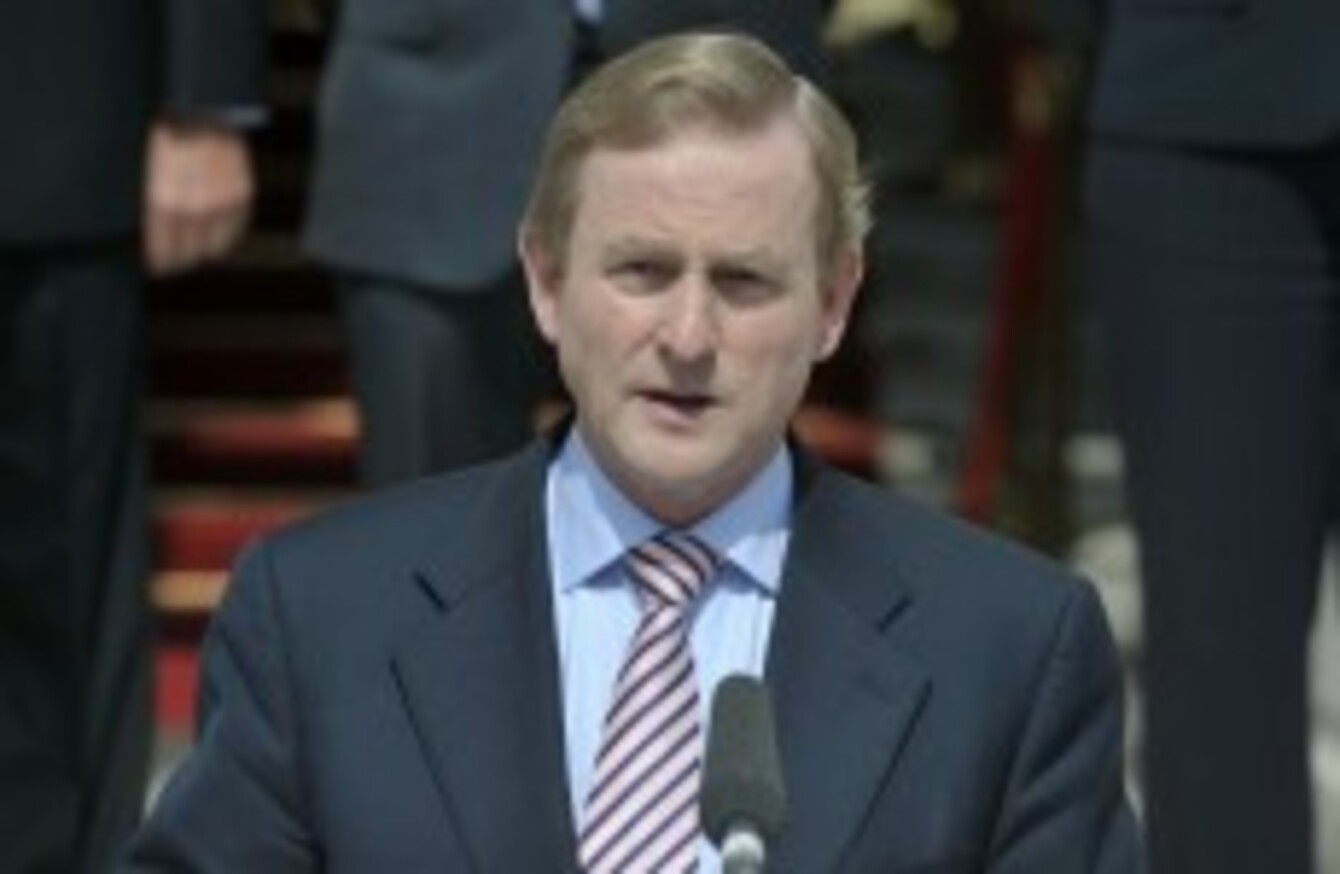 An Taoiseach Enda Kenny speaks to the media following the launch of the Strategy for the International Financial Services Industry in Ireland 2011- 2016 at Government Buildings
Image: Sasko Lazarov/Photocall Ireland
An Taoiseach Enda Kenny speaks to the media following the launch of the Strategy for the International Financial Services Industry in Ireland 2011- 2016 at Government Buildings
Image: Sasko Lazarov/Photocall Ireland
THERE WILL BE 10,000 new jobs created at the IFSC in the next five years, according to Taoiseach Enda Kenny.
The Taoiseach made the statement when he launched the strategy for the international financial services industry in Ireland between 2011 – 2016 yesterday.
He said that the IFSC "has shown extraordinary resilience through the global financial crisis", with employment growing there by almost 40 per cent in the past ten years.
Today, the sector imploys 33,000 people and contributes over €1 billion in Corporation Tax.
The Taoiseach stated:
Job creation and economic growth remain as critical today as they were when the IFSC was created in 1987. But unlike in 1987, today the IFSC builds from a position of strength.
Among the hundreds of firms operating here are the biggest names in global finance. They have chosen Ireland and continue to invest here. As the world of finance changes, there is now an opportunity to grow further, for the sector to contribute to Ireland's economic recovery.
The strategy sets out seven 'drivers of growth', which are:
Transparent and competitive direct and indirect tax framework
Credible, responsible and proportionate regulatory regime
Development of new business lines
Coordinated international engagement and marketing
Integrated support for investment and growth
Targeted development of appropriate skills
Sustained control of business costs
The Taoiseach added that that the target of 10,000 jobs is a "credible estimate based on an expert assessment" and said that the "opportunities are real, [and] the competitive strengths of Ireland are proven".