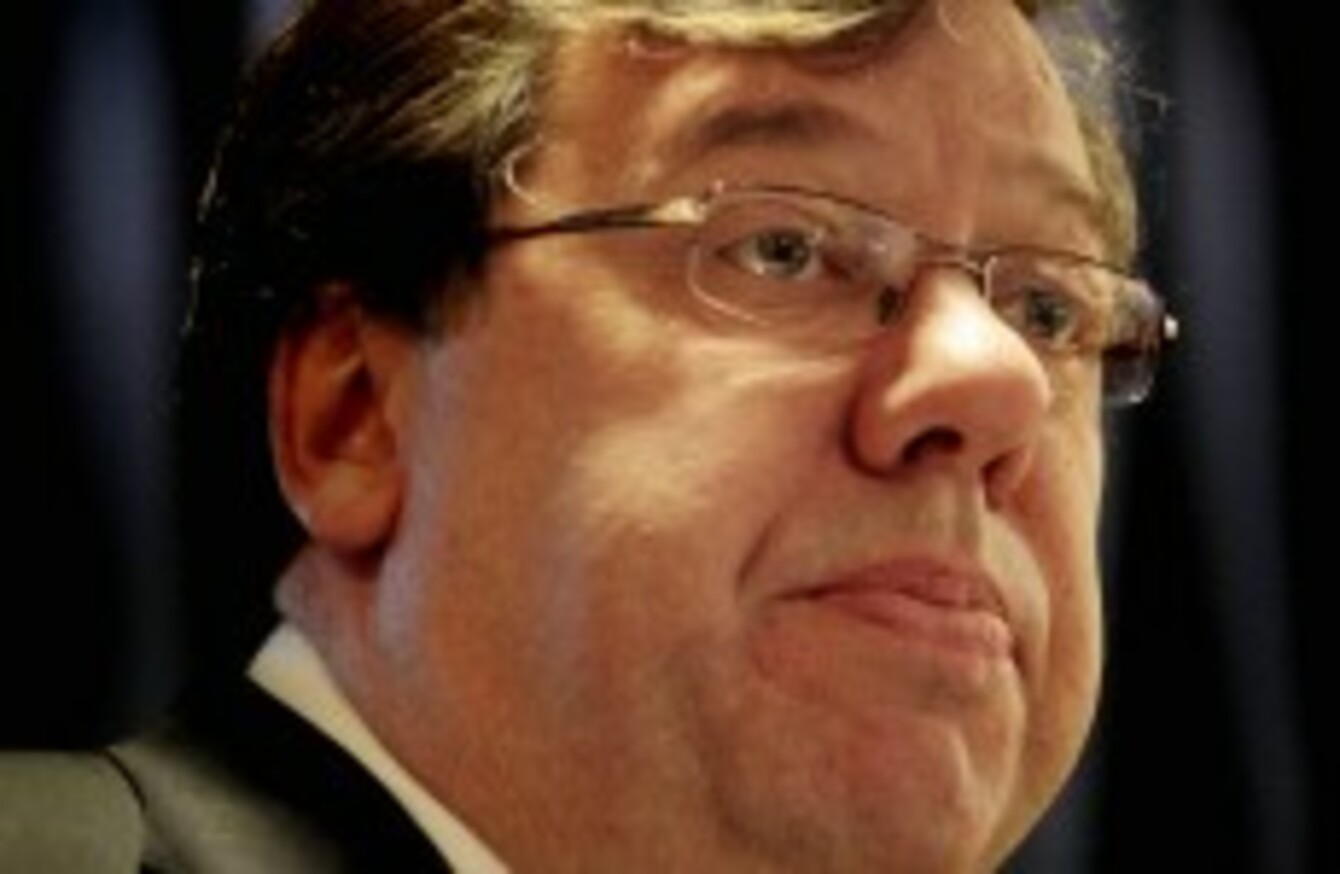 Image: Niall Carson/PA Wire
Image: Niall Carson/PA Wire
BRIAN COWEN has said the Budget this coming December will have to include "revenue raising" tactics as well as spending cuts – suggesting that the harsh measures will have to include tax hikes – and defended the government's management of the financial crisis by blaming a "perfect storm"
Speaking to RTÉ's News at One, the Taoiseach indicated that the harsh budget – incidated by Brian Lenihan earlier on, and which will now have to go further than the €3bn in spending cuts indicated earlier – would struggle to find any more areas in which to cut spending for the time being, meaning income would have to be found from elsewhere.
Cowen said the government's first financial priority would be issuing the pre-Budget outlook within the next few weeks, followed by the "multi-annual plan… outlining the realities we confront and the measures needed to guarantee the future of the country for our children".
But in order to tackle the deficit as quickly as possible, he said, "there will have to be revenue raising as a contribution to closing that gap".
'Perfect storm'
Asked if he would suggest a 'ballpark' figure for the amount in extra cuts or tax hikes sought, Cowen said it was "not a matter of speculating", but rather "about recognising that there is a significant challenge. This is not going to be easy, but it has to be done."
Defending the government's management of the crisis, he said the government's work had been undone by a "perfect storm" of regulatory failure, a collapse in credit, the overexposure of banks, and the global financial climate.
We don't do anything in a sense that will bring about an imbalance and undermine the enterprise and business sector of the economy, the private sector of the economy, the productive sector of the economy.
Maintaining that the government's first priorities would be to ensure that Ireland did not require financial assistance from overseas sources, Cowen said that "we as a country want to be able to control our own affairs… we can't, by wishful thinking, suggest we are somewhere else."
The government's previous work to minimise the debt-to-GDP ratio to 26% in 2007 before the banking crisis emerged, he said, had given valuable "headroom" helping Ireland to resolve its own problems without outside assistance.
The Taoiseach also acknowledged that while it was regrettable that the government had had to continually revise the final cost of the banking bailout upward, the "time-consuming nature" of the government's work had "brought us to the point where we feel this is as precise a picture as we get."