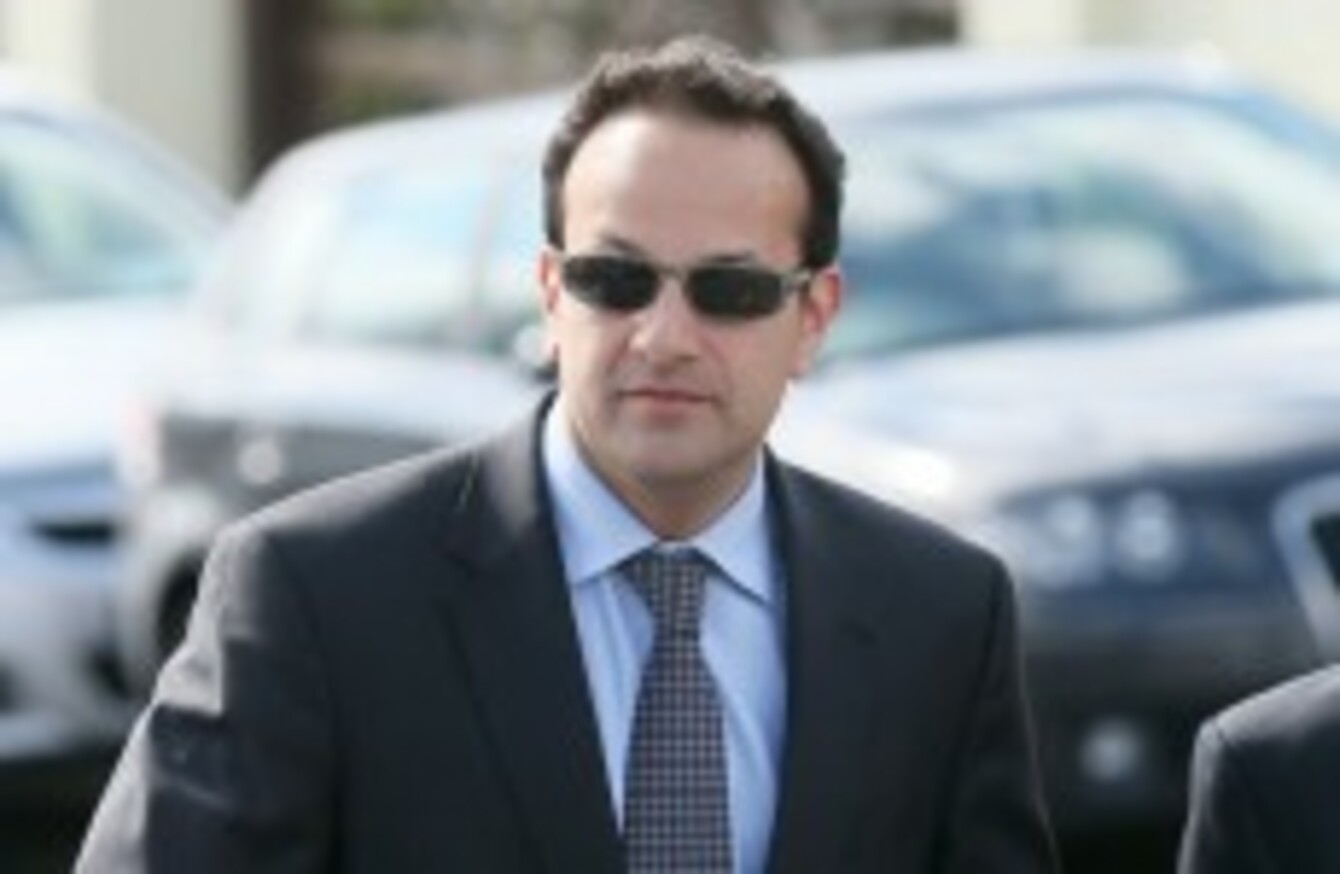 Transport Minister Leo Varadkar
Image: Laura Hutton/Photocall Ireland
Transport Minister Leo Varadkar
Image: Laura Hutton/Photocall Ireland
EVERY WEEK, TheJournal.ie casts its eye over events inside and outside Leinster House that have got people talking.
As the saying goes: 'You win some, you lose some.'
So here are our political winners and losers from the past seven days:
The 5 winners of the week are…
1. Leo Varadkar 
The Transport Minister is very good at attaching himself to good news stories and this week was no different. On Tuesday he announced that automated cameras, designed to catch drivers breaking red lights as Luas junctions, will be rolled out across the capital.
Varadkar is trying to raise his profile in the capital where he isn't, according to some polls, as popular as he might have thought while he is also conscious that at some stage he may go for the Fine Gael leadership. That thinking dictated his very public defence of the garda whistleblowers which caused tensions at Cabinet last month but curried favour with the public.
2. Mary Moran 
This has not been a good week for some of those erecting election posters (more of which below) but the Labour senator has come up with the good idea that there should be no posters on the Giro d'Italia route as cyclists cross our beautiful countryside next month. Such posters "will only serve to distract from the beauty of our countryside," she says.
3. John Lewis 
This week we had the pleasure of spending some time listening to this iconic figure from the civil rights movement in the United States. In a passionate speech to an audience at Iveagh House, Georgia congressman Lewis recalled stories from the civil rights struggle in the 1960s and his strongly-held belief that "non-violence is one of those immutable principles that should never be violated".
4. Michael D Higgins
Our president can do no wrong these days and he was the toast of Cork this week as the freedom of the city was bestowed upon him. Not only that, Higgins mentioned how much people in the rebel county say 'like', like and also talked about the time he met some rappers in the north of the city. Hero.
5. Fine Gael 
As cringeworthy and hilarious as it was the video on canvassing that the party produced for its local election candidates is actually pretty useful if you're in the business of trying to get elected:
Source: Video TheJournal.ie/YouTube
… and the 5  losers of the week are…
1. Almost all the political parties 
None of them are really ready for the Dublin West and Longford-Westmeath by-elections, something the party with the most money and resources, Fine Gael, will be hoping to capitalise on. The early elections will least benefit the smaller parties, particularly the Socialists in Dublin West who are tipped to do well but my be hampered by stretched resources.
2. Eamon Gilmore
It's disingenuous of the Tánaiste to say he doesn't understand why people are protesting against and in some cases stopping the installation of water meters on estates in Dublin and Cork. Even more so when you consider that he himself was once opposed to the very idea of charging for water:
3. Ruairí Quinn
Not a good week for the Education Minister who was always going to face a hostile reception from teachers at the various conferences held this week. But Quinn didn't do himself any favours with his comments about a "highly-feminised audience". He later admitted he got his words "hopelessly intermingled". Indeed.
4. Mary Fitzpatrick
Blocking traffic lights with your election posters is not advisable but unfortunately that's what happened in the case of the Fianna Fáil MEP candidate this week, and it wasn't the only instance of it. TheJournal.ie was sent more pictures of her posters blocking lights this week (we notified the party) while Fitzpatrick was also guilty of erecting posters four days before she was legally allowed to do so.
5. Paul Murphy 
In more poster-related controversy, the Socialist Party MEP put up his posters a day early because he thought that if Fianna Fail were doing it then he could as well. That old saying about two wrongs not making a right applies here, and Murphy now, rightfully, could be facing some heavy fines.