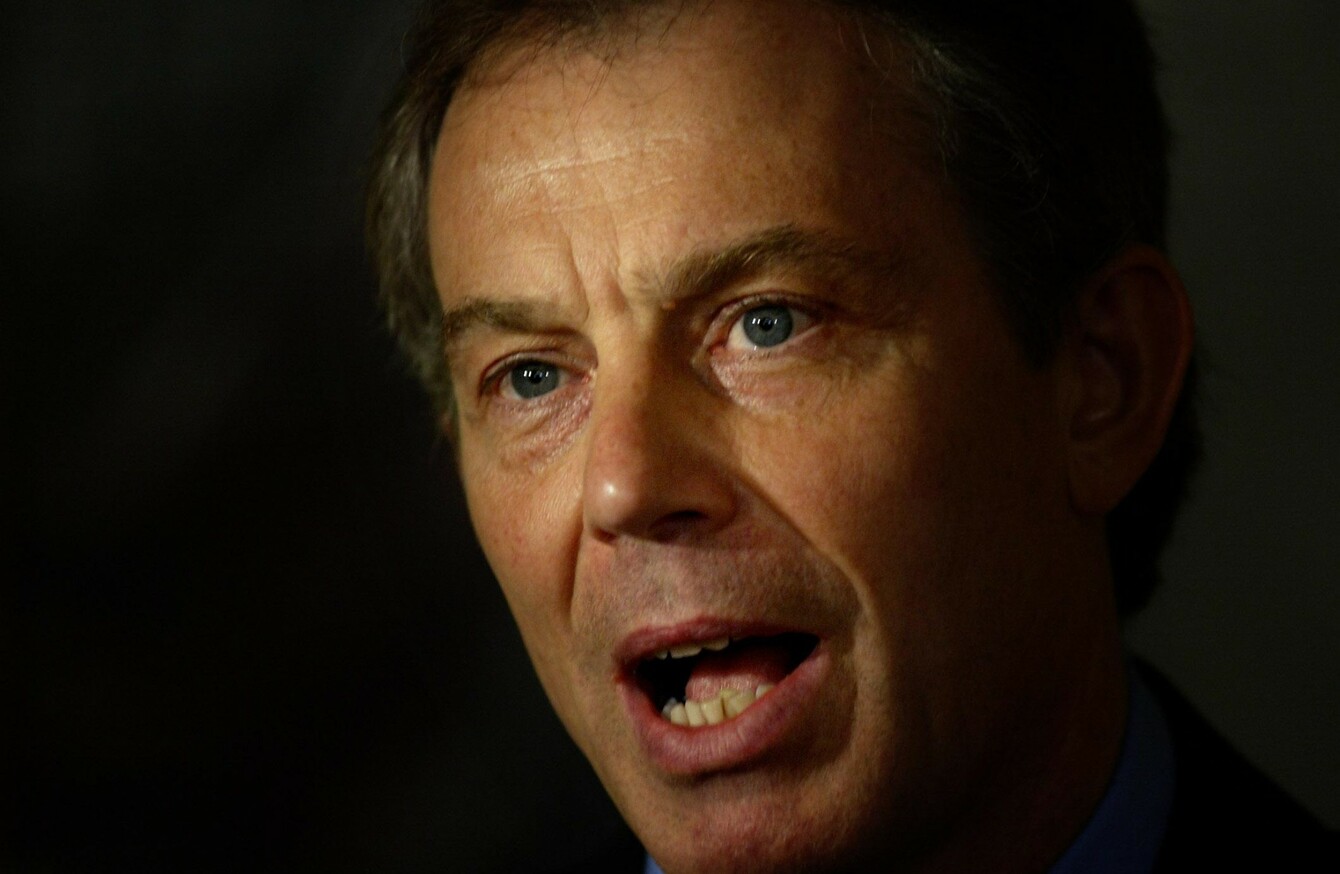 Image: PA Photo/Times Rota/Richard Pohle
Image: PA Photo/Times Rota/Richard Pohle
THE UNITED KINGDOM'S attorney general is reportedly planning an attempt to block the prosecution of Tony Blair over the Iraq War.
The Guardian reports that Jeremy Wright has asked to join the hearings and for the prosecution attempt to be rejected, despite it previously being given the green light.
Sparked by the release of the Chilcot report, the action is being brought against Blair by Abdul-Wahid Shannan ar-Ribat, former chief of staff of the Iraqi army.
The report found that the UK made the decision to join the invasion of Iraq before all peaceful options were exhausted, but did not say whether the invasion was illegal.
Wright's argument is that the case is based around the crime of aggression, where an individual in a position of power directs an act of aggression by a State that in some way violates the United Nations charter. He argues that this exists in international law but not British, essentially voiding the case.
This is despite the fact that one of the aides also facing prosecution, former attorney general Peter Goldsmith, advised Blair in March 2003 that "aggression is a crime under customary international law which automatically forms part of domestic law
"It might therefore be argued that international aggression is a crime recognized by the common law which can be prosecuted in the U.K. courts," the note added.
Concerns have also been raised by Wright the case may involve disclosing documents covered by the Official Secrets Act.
A spokesperson for Wright is quoted as saying that it is not unusual for the attorney general to intervene in cases of public interest.