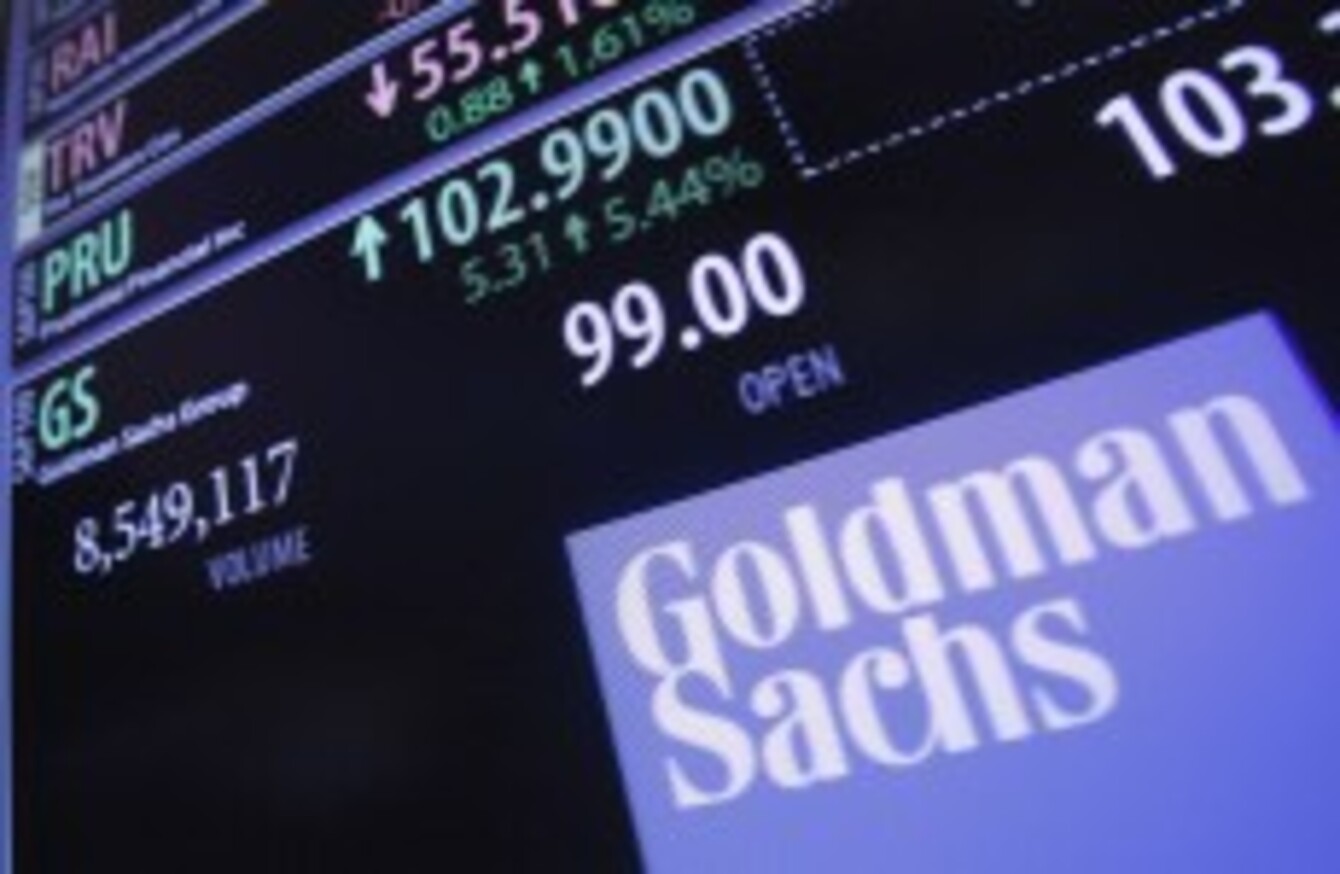 Image: Richard Drew/AP/Press Association Images
Image: Richard Drew/AP/Press Association Images
A SENIOR EXECUTIVE at the investment bank, Goldman Sachs, has published his resignation letter in today's New York Times criticising what he says is the  company's "toxic and destructive" environment.
Greg Smith is today resigning as the company's executive director and head of the firm's US equity derivatives business in Europe, the Middle East and Africa.
He has published a devastating critique of Goldman Sachs in today's New York Times op-ed section, entitled "Why I Am Leaving Goldman Sachs".
He takes issue primarily with the way the firm treats its clients now in comparison to their treatment when he first began working with Goldman.
"To put the problem in the simplest terms, the interests of the client continue to be sidelined in the way the firm operates and thinks about making money," he writes, adding:
Goldman Sachs is one of the world's largest and most important investment banks and it is too integral to global finance to continue to act this way. The firm has veered so far from the place I joined right out of college that I can no longer in good conscience say that I identify with what it stands for.
He criticises the firm's current chief executive officer, Lloyd Blankfein, and president, Gary Cohn, saying that the pair "lost hold of the firm's culture on their watch".
I truly believe that this decline in the firm's moral fibre represents the single most serious threat to its long-run survival.
Smith writes that he knew it was time to leave after 12 years "when I realised I could no longer look students in the eye and tell them what a great place this was to work."
Writing on the Telegraph website, political commentator Iain Martin describes Smith's letter as "a devastating knee in the nuts" for Goldman Sachs.