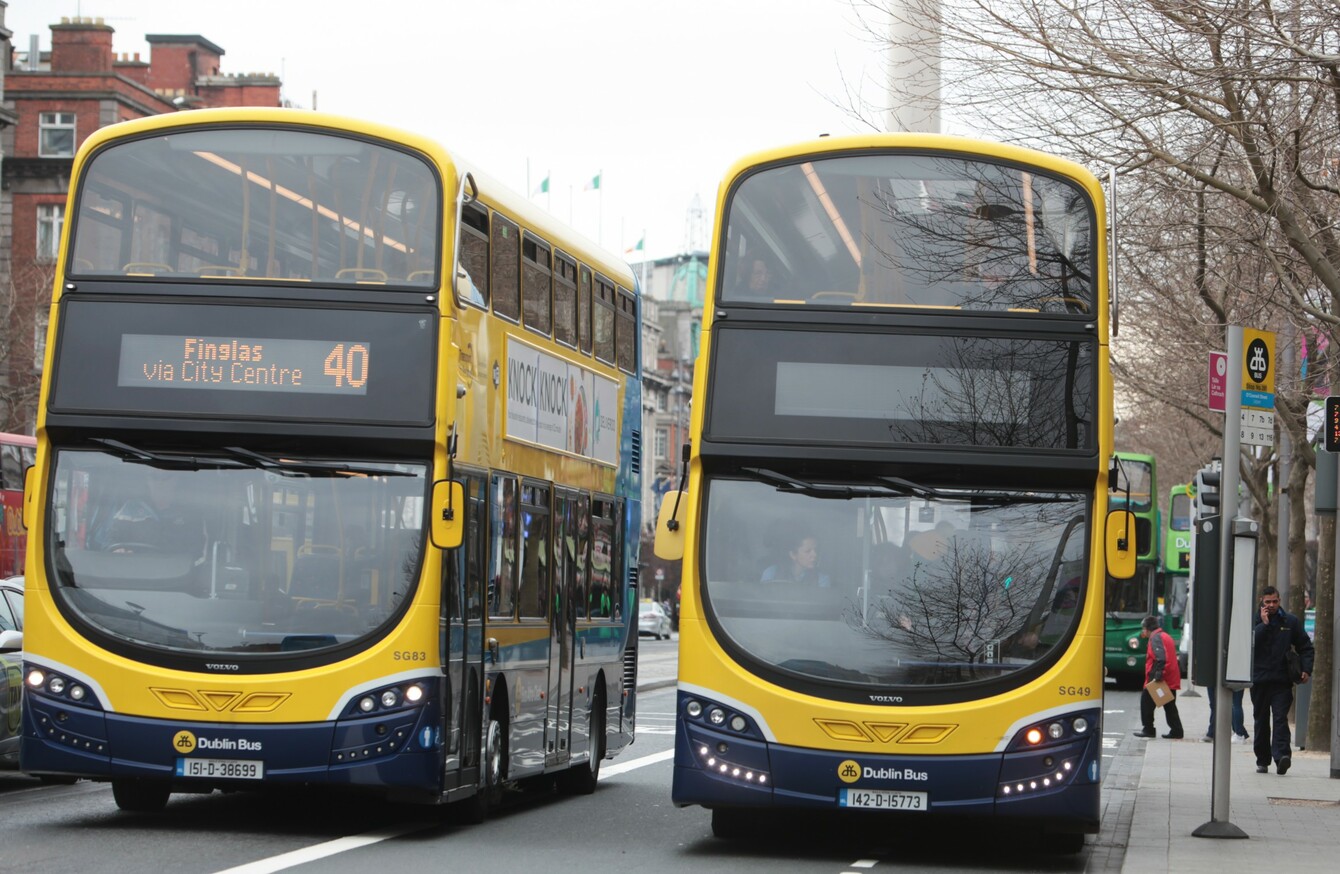 Image: Leah Farrell/RollingNews.ie
Image: Leah Farrell/RollingNews.ie
LUAS OPERATOR TRANSDEV is planning to bid for Irish bus routes that are set to be tendered.
Plans have been in the works since 2012 for the tendering of services, with the National Transport Authority beginning the tendering process last year for the services.
This will mean that around 10% of services operated by Dublin Bus and Bus Éireann, and will run until 2019.
Transdev
Transdev confirmed that it will be taking part in the tendering process, but could not confirm which routes it has bids on.
In Ireland the company is best known for operating the Luas service.
So far this year the service has been hit with 11 strike days taken, and more industrial action is planned for this month and next month.
Internationally the France-based company is involved in a number of different services.
The company currently employs around 83,000 people in 19 countries with services that include trams, buses, light rail and metro services.
Last year the company won 15 bids to operate new services internationally, including in Germany, Sweden and New Zealand.
What routes will be tendered?
Three tenders have been put out by the National Transport Authority: one for Dublin Bus services, one for Bus Éireann commuter routes between Kildare and Dublin, and one for Bus Éireann services in Waterford.
Routes currently operated by Dublin Bus that are set to be tendered include 17 (Rialto – Blackrock), 18 (Palmerstown (Old Lucan Road) – Sandymount), and the 45a (Dún Laoghaire (DART Station) – Ballywaltrim).
Companies interested in taking on the routes have completed a pre-qualification questionnaires, and over the next two months shortlisted candidates will have to give a more detailed account of how they plan to meet the tender.
The new operators are expected to be in place by the end of the year.
There have been concerns from unions that the the process could lead to drivers having to work for private bus companies, something that led to drivers planning and then calling off a strike last May following extensive talks at the Labour Relations Commission.