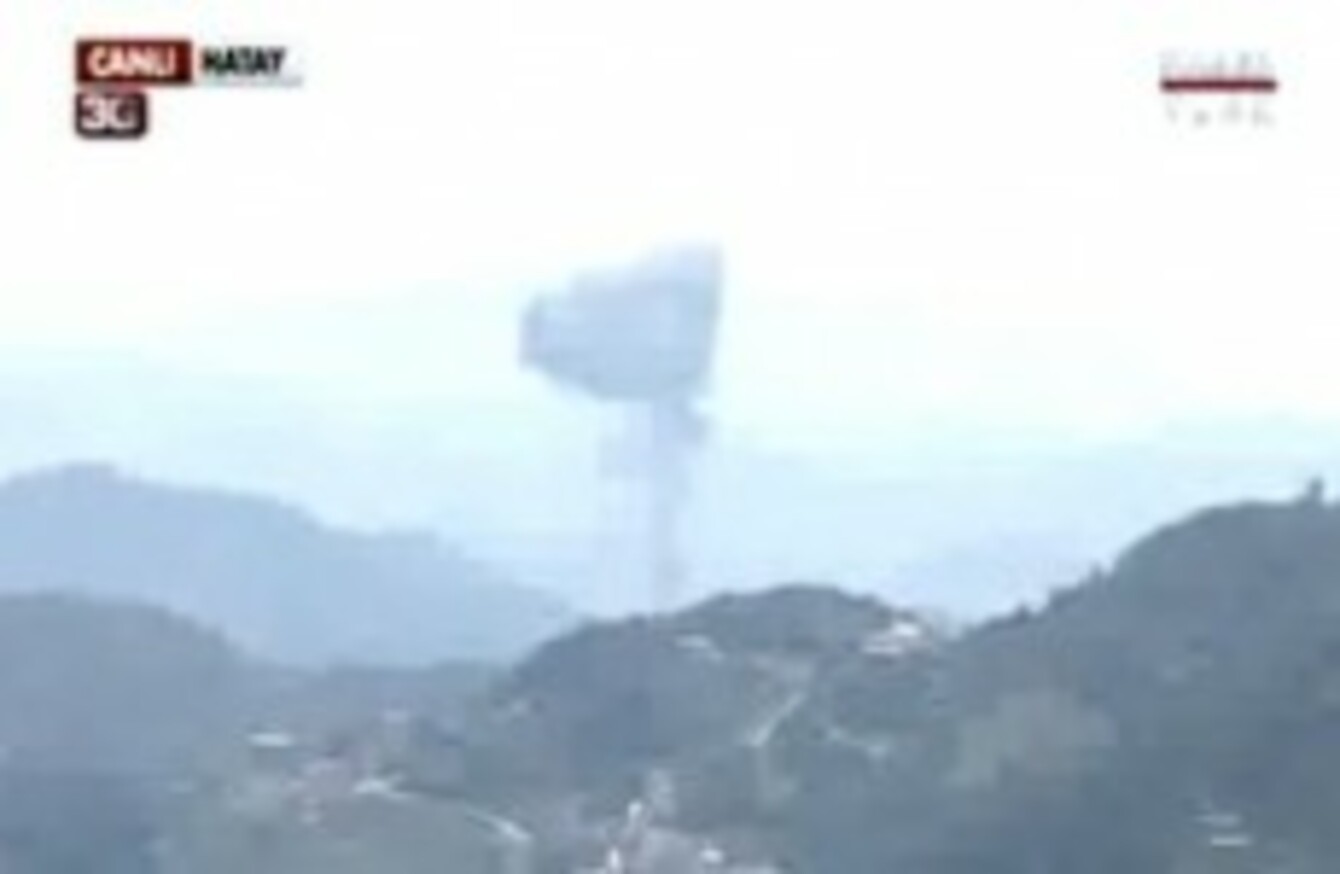 Image: Screengrab/TV Haberturk
Image: Screengrab/TV Haberturk
TURKEY'S ARMED FORCES have shot down a Syrian warplane near the two countries' border — an act being described by Syria as "blatant aggression."
The unnamed spokesman was quoted by Syrian state TV as saying the plane was downed Sunday in Syrian airspace as it was attacking rebels who have been on the offensive in the coastal province of Latakia.
The spokesman said the pilot ejected from the aircraft.
Turkey is among the main backers of Syrian opposition fighters trying to remove President Bashar Assad from power.
The downing of the plane came as Syrian government troops were trying try regain a border crossing point with Turkey near the town of Kassab that rebels captured on Friday.
Turkish Prime Minister Recep Tayyip Erdogan has congratulated the military for downing the plane, and warned of a "heavy" response if the country's airspace is violated.
"Our response will be heavy if you violate our airspace," Erdogan said during an election rally, referring to the Assad regime.
"I congratulate the chief of general staff, the armed forces and those honourable pilots… I congratulate our air forces," said the premier.
Turkish media reported that the army warned two Syrian jets approaching the border to turn away, but scrambled its F-16 jets when one refused to abide by the warning.
The Syrian Observatory for Human Rights said the plane was striking Latakia when it was hit, catching fire and crashing in Syrian territory.
Reporting from AFP and Associated Press.