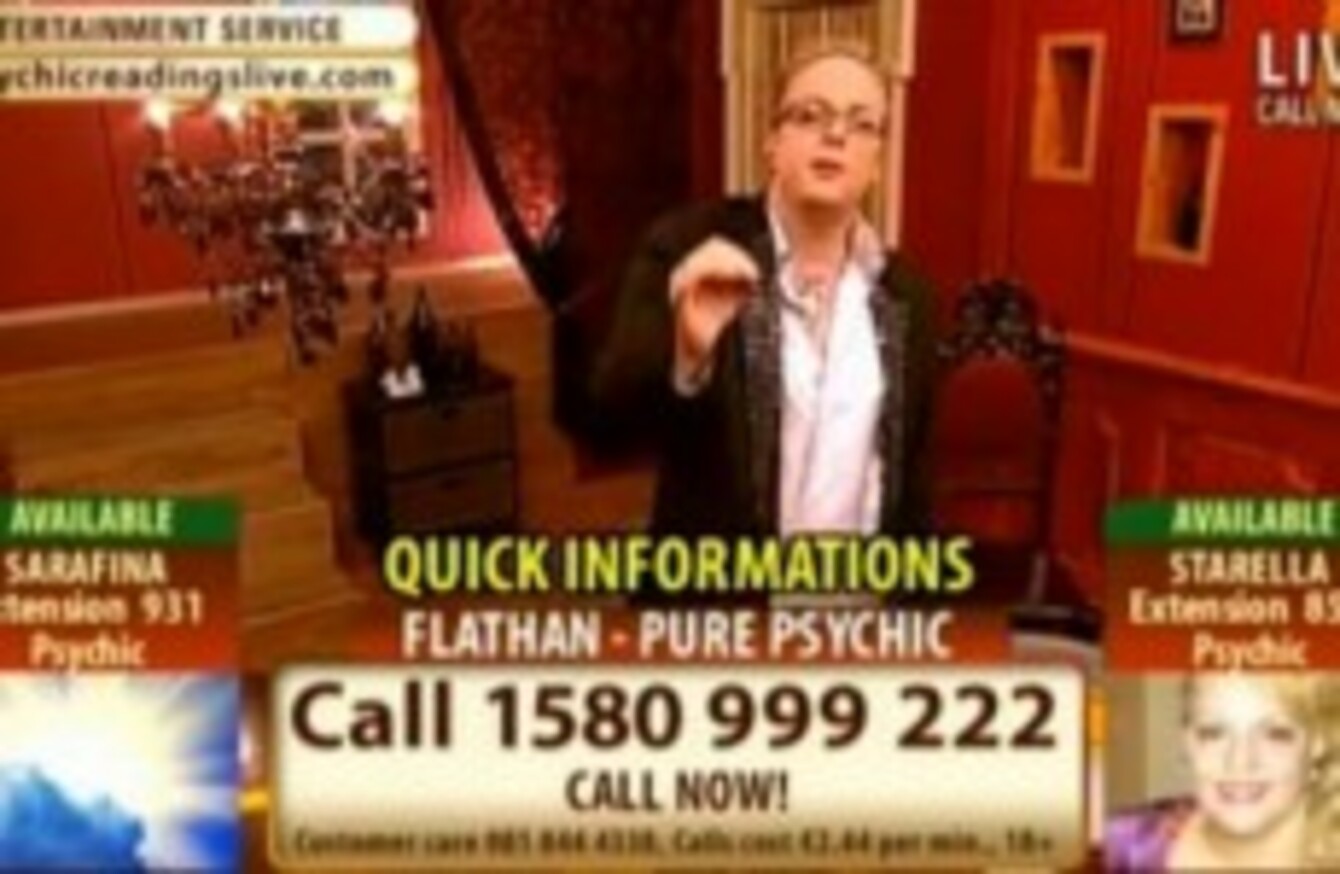 Image: Justin Hewelt via YouTube
Image: Justin Hewelt via YouTube
PSYCHICS READINGS LIVE on TV3 has been cancelled and the final episode was broadcast last night.
It comes after a number of criticisms and complaints were made against the show, including seven upheld by the Broadcasting Authority of Ireland. Although TV3 said the BAI complaints had "nothing" to do with its cancellation.
The show, which aired after Tonight with Vincent Brown,  invited people to call for a cost of €2.44 per minute and one of the psychic presenters would give the caller a reading live on air.
One of the seven BAI complaints was made against a presenter's comments who stated as fact that a woman's home would burn down but it would be OK, because insurance would cover it and a number of others were about presenters giving out advice on health matters.
In a statement to TheJournal.ie, a spokesperson for TV3 said:
TV3 has decided, after consultation with the producers to replace the commercial-window post midnight (currently broadcasting Psychics Live) with its standard schedule from December 5th.
American Acquisitions and repeat Home Grown programming will replace Psychics Live on TV3.