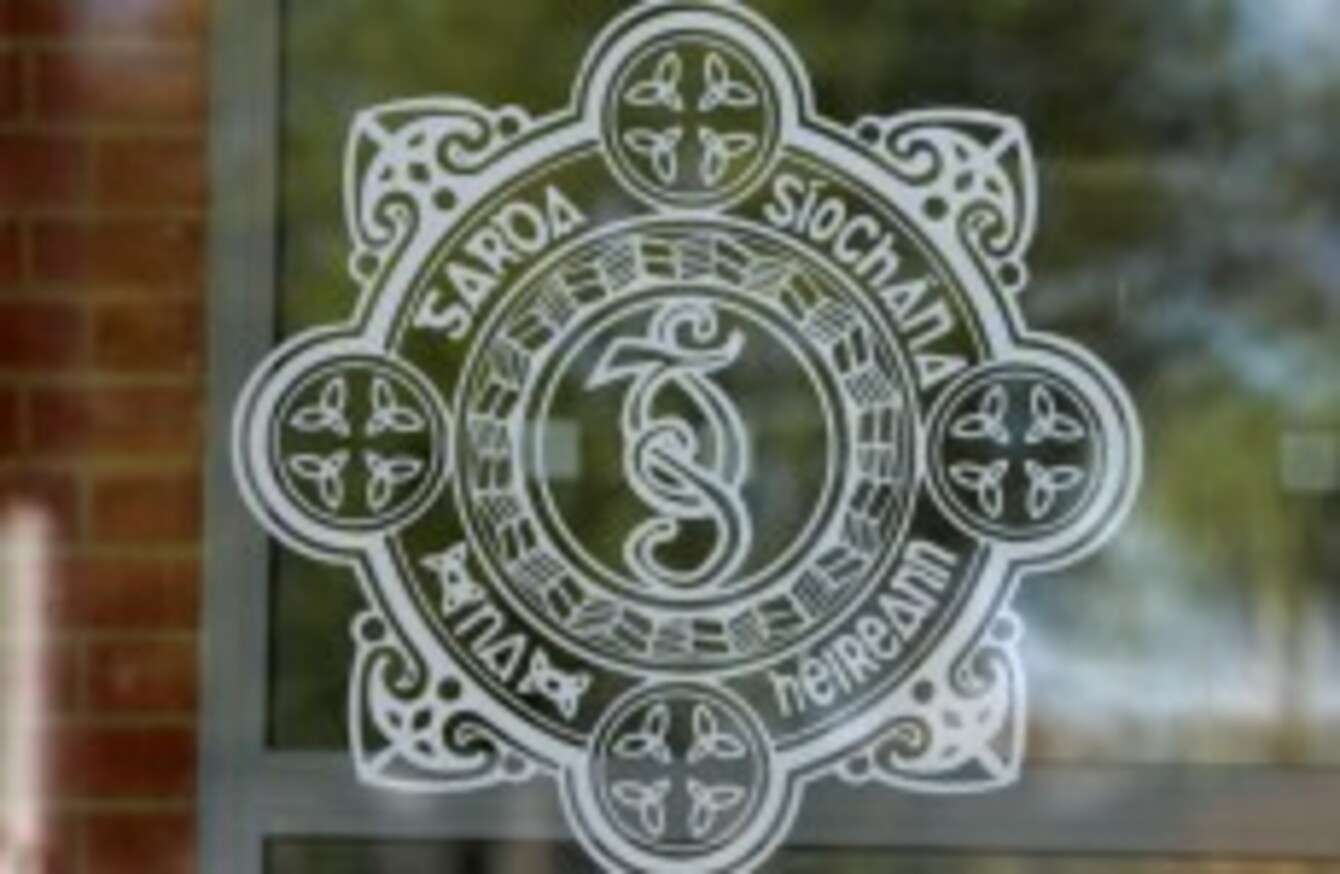 Image: Eamonn Farrell/Photocall Ireland
Image: Eamonn Farrell/Photocall Ireland
THE MURDER of Detective Garda Adrian Donohoe on Friday night marks the 87th time that a serving Garda has been died while on duty – and the 35th time on which a member of the force has been directly attacked and killed.
Here are some of the other members of An Garda Síochána who have been fatally attacked on the line of duty.
Henry Phelan: The first member of an independent Irish police force to be killed; he was shot dead without warning in Co Kilkenny in November 1922, when the force was still known as the 'Civic Guard'.
James Woods: Sergeant Woods was on duty at Scartaglen station in Co Kerry on December 3, 1923, when the station was attacked by raiders who were demanding the surrender of the uniforms of the officers on duty. Woods refused and was shot dead.
Patrick O'Halloran: Garda O'Halloran was passing a bank in Baltinglass, Co Wicklow in January 1924 when he heard sounds of a struggle inside. Raiders heard him calling his comrades and fired at him from point blank range.
Arthur Nolan: Detective Garda Arthur Nolan was on duty at Brunswick station (now Pearse St station) on February 29, 1924 when a man entered the station wielding a hatchet. Nolan was hit over the head and died eleven days later.
Thomas Griffin and John Murrin: On May 6, 1924, Sergeant Griffin and Garda Murrin of Carrick-on-Suir were investigating a shooting the previous day when they visited the house of a suspect, who opened fire on them both as soon as they arrived.
Thomas Dowling: Garda Dowling was fatally injured when he was the victim of a volley in Fanore, Co Clare in December 1925. It is thought that he was attacked after enforcing laws on illicit distillation of alcohol.
Photo: Julien Behal/PA Wire
James Fitzsimons and Hugh Ward: Sergeant Fitzsimons of St Luke's in Cork, and Garda Ward of Hollyford, Co Tipperary, were killed in separate incidents as part of a series of coordinated attacks on Garda stations around Ireland on November 14, 1926. Ward was shot at point-blank range answering the door of his station; Fitzsimons was fatally wounded by raiders trying to take control of his.
John Curtin: In March 1931, Superintendent Curtin had given evidence at a trial of members of a subversive organisation who he had arrested on firearms charges. On March 21 he was ambushed and shot dead while stopping his car to open the gates of his home.
Patrick McGeehan: Detective Garda McGeehan was on protection duty for Cumann na nGaedheal TD Patrick Reynolds during the 1932 general election campaign when a former Royal Irish Constabulary officer attacked him. McGeehan was fatally wounded trying to save Reynolds, who also died.
John Roche: Detective Garda Roche of Union Quay in Cork was approaching a man who he wished to question over criminal activity when the man shot him. He died the following day, January 4, 1940.
Richard Hyland and Patrick McKeown: Detective Sergeant McKeown and Detective Garda Hyland, of Dublin Castle, were among five Gardaí searching a house on Rathgar Road on August 16, 1940 when they were attacked by gunfire from behind a partition wall. Hyland was killed instantly; McKeown died the following day.
Denis O'Brien: Another Detective Sergeant from Dublin Castle, O'Brien was ambushed and shot by an armed gang while leaving his home in Ballyboden on September 9, 1942.
Michael Walsh: On October 1, 1942 Detective Garda Walsh was among a group from Cavan station proceeding to a house in Kilnaleck to arrest a criminal suspect. The suspect shot him, causing fatal injuries.
George Mordaunt: Three weeks later, Detective Garda Mordaunt of Dublin Castle was among a group travelling to Donnycarney to arrest a group of wanted men who escaped from the house shortly before the arrival of the Gardaí. He became separated from the group and was later found in a garden on a nearby street with fatal gunshot wounds.
Denis Harrington: Garda Harrington was on duty at Nenagh station when he was approached and shot by another Garda, who then turned the gun on himself. Harrington died instantly on April 17, 1944.
James Byrne: Garda Byrne of Pallasgreen, Co Limerick, was shot by another Garda during a dispute on September 25, 1946. He and Garda Daniel Duff got into a row about their performance, and Duff alleged that Byrne had moved as if to draw his firearm. Duff drew his own weapon and shot Byrne twice. Duff was convicted of Byrne's murder two months later.
Richard 'Dick' Fallon: On April 3, 1970 Garda Fallon of Mountjoy was among a group of three who confronted armed raiders who had robbed a bank on Arran Quay in Dublin that morning. Fallon was fatally wounded by one raider while trying to arrest another.
The former AIB – previously the Royal Bank of Ireland – on Arran Quay in Dublin, which was robbed on April 3, 1970. Garda Dick Fallon was killed trying to apprehend the raiders. (Sasko Lazarov/Photocall Ireland)
Michael Reynolds: Garda Reynolds was off duty and driving in his family car with his wife and two-year-old daughter when he came upon a bank robbery in Killester, on September 11, 1975. He chased the three burglars to Raheny, where they abandoned their car. Reynolds followed them on foot, catching one of them, and was shot by another when he refused to release him.
Henry Byrne and John Morley: In July 1980 Detective Garda Morley and Garda Byrne, of Castlerea in Roscommon, were chasing an armed gang who had raided a bank in Ballaghaderreen when their squad car crashed into that of the raiders. The raiders then opened fire on the car, killing Byrne; Morley chased the gang on foot and was shot dead close by.
Seamus Quaid: On October 13, 1980, Detective Garda Quaid was investigating bank robberies in Callan, Co Kilkenny, when he stopped a van at Cleariestown, Co Wexford, being driven by a known member of the Provisional IRA. The van was searched and found to contain explosives, leading the driver to open fire. Shots were exchanged and Quaid sustained fatal injuries.
Patrick Reynolds: A Garda based in Tallaght, Reynolds was among a group who answered a call to a block of flats in Tallaght where suspicious behaviour had been reported on February 20, 1982. A group was inside with the proceeds of a bank robbery in Limerick earlier that week. Reynolds waited outside while colleagues entered the building; the gang members attempted to flee and Reynolds was shot as he approached the escaping group.
Patrick McLoughlin: Sergeant McLoughlin and his family lived in a house which adjoined his station at Dunboyne. Early on April 11, 1983, he was looking out a window to examine knocking at the station's front door when he was shot, sustaining fatal injuries.
Gary Sheehan: A Garda recruit for only three months, Sheehan and Army Private Patrick Kelly were killed in the final shoot-out in Co Leitrim as an intelligence operation ended the kidnapping of businessman Don Tidey by the Provisional IRA in December 1983.
Corporal Andrew Kelly (left) and his brother David (right), sons of Private Paddy Kelly, show Don Tidey the Military Star that was posthumously awarded to their father who was killed in the efforts to rescue Tidey. (Julien Behal/PA Wire)
Frank Hand: Detective Garda Hand of Harcourt Square was escorting a cash delivery to a post office in Co Meath when he and a colleague were attacked by the Provisional IRA in August 1984. Gunfire was exchanged with both Gardaí injured; Hand died of his injuries.
Patrick Morrissey: Two Gardaí from Collon, Co Louth, were on mobile patrol in June 1985 when they interrupted a robbery at a Labour Exchange in Ardee. They pursued the raiders and collected Sergeant Morrissey on their way. The raiders then crashed a motorbike into an oncoming car; the two other Gardaí waited to attend to the injured passengers while Morrissey continue the pursuit and was shot. Stopping as he was wounded, one of the raiders stood over him and fired at him from point blank range.
Paul Reid: A Sergeant originally stationed at Burnfoot in Co Donegal, Reid was deployed to Bosnia in 1995 as part of the UN peacekeeping force. He and Garda Phillip Carr had been carrying out peace monitoring duties at Sarajevo Airport on May 18 and were on their way back to base when their car was hit by a sniper bullet. The vehicle went out of control and crashed, injuring both. Reid died of his injuries.
Jeremiah 'Jerry' McCabe: Detective Garda McCabe of Henry Street in Limerick was with a colleague escorting a cash delivery to the post office at Adare on the morning of June 7, 1996. A unit of the Provisional IRA crashed a jeep into the rear of their patrol car at full speed; almost simultaneously, another vehicle arrived at the scene and opened fire on the patrol car. McCabe was killed and Detective Garda Ben O'Sullivan seriously wounded.
Anne McCabe, the widow of Jerry McCabe, stands with solicitor Pat Kearney as he reads a statement on behalf the McCabe family at the Special Criminal Court in 1999. (Leon Farrell/Photocall Ireland)
Andrew 'Andy' Callanan: Sergeant Callanan was on duty at Tallaght Station in the early hours of July 21, 1999 when a man poured petrol over himself while standing in the entrance hall. Callanan tried to intervene and the man poured petrol over him before igniting it. Callanan sustained fatal injuries.
Michael Padden and Tony Tighe: Gardaí Padden and Tighe were on duty in Donnybrook when they were alerted to a robbery in Dalkey. They stationed their patrol car at a junction on the Stillorgan dual carriageway intending to intercept the getaway car, and hoping to stop other drivers from driving into its path. The getaway car struck their patrol car and caused fatal injuries to both.
Flowers lie at the site at the Stillorgan dual carriageway where the patrol car of Tony Tighe and Michael Padden was hit, causing fatal injury to both. (Photocall Ireland)