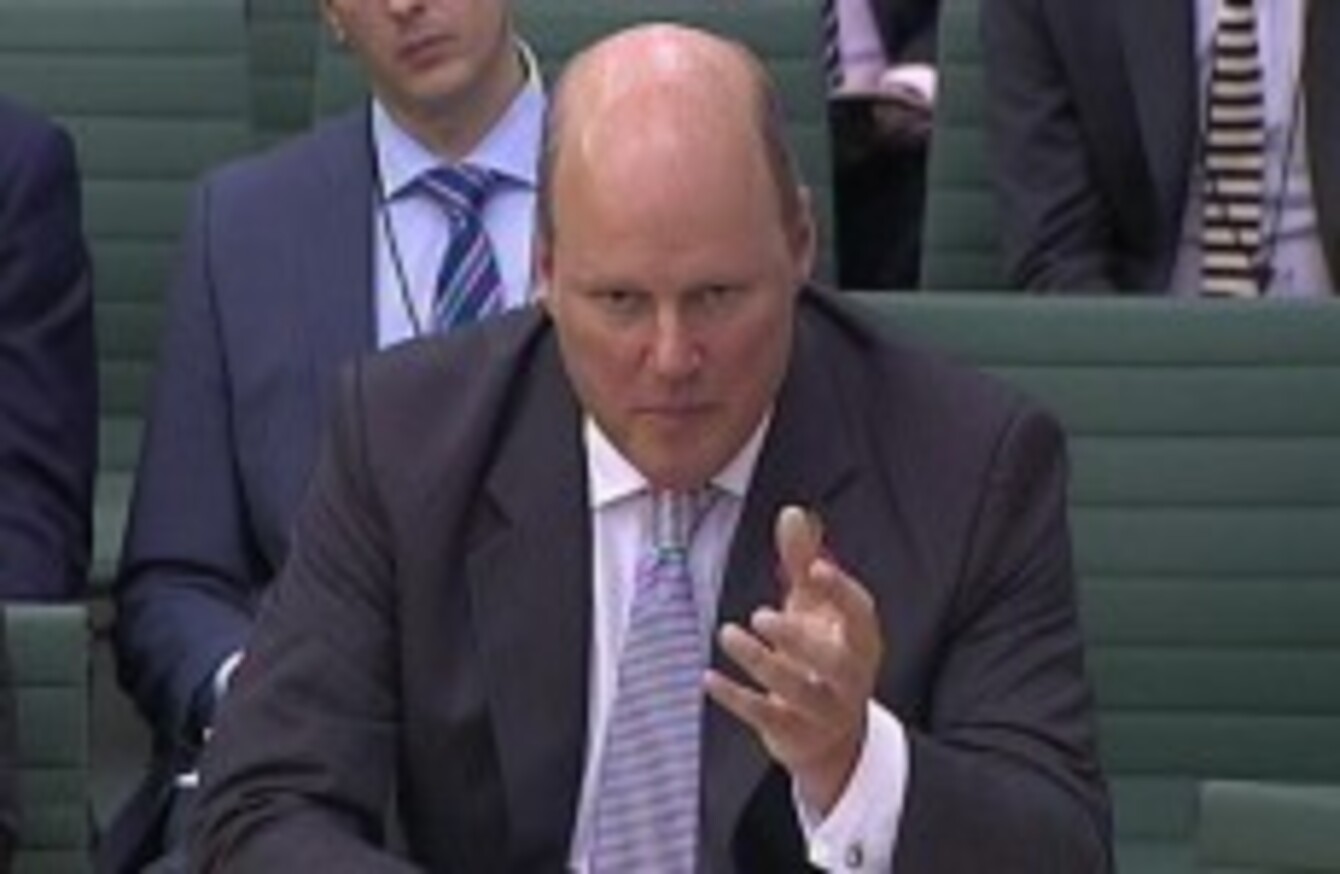 Image: PA
Image: PA
THE CHIEF EXECUTIVE of the Royal Bank of Scotland has volunteered to waive his bonus – of nearly £1 million – after intense public and politicla pressure.
Stephen Hester had been due a bonus of £963,000, ratified by his board of directors last Thursday when they voted to issue him 3.6 million new shares in the bank.
News of the bonus had prompted major public ire in the UK, where the government took an 82 per cent stake in the bank during the financial collapse.
The bonus had been ratified by the Treasury, however, who had reportedly feared the chief executive – and the rest of the board – could quit if they were treated differently to directors at non-state-owned banks.
Chancellor George Osborne said the decision was a "sensible and welcome" one, while Labour leader Ed Miliband said Hester had "done the right thing" by declining the bonus.
Labour had earlier threatened to make the bonus become a major political issue by forcing a vote in the House of Commons on the issue, which if passed would have forced Osborne to veto the payment.
The BBC's business editor Robert Peston reported that it seemed likely that backbench disquiet in the Conservative-Liberal Democrat coalition would mean Labour had enough support to pass the bill.
The Daily Telegraph said Hester's decision raised more questions about his future at the bank – given that he was appointed by a Labour chancellor, Alastair Darling, after the British taxpayer's bailout in 2008.
Some analysts have suggested the public pressure on Hester may set a dangerous precedent, given how most sides agree it is better for state-owned banks to be managed on an 'arm's length' basis.
Yesterday's Sunday Times said further bonuses being lined up for later in the year could still mean he is due up to £8m in new shares – a prospect which could revive the pressure on him.
Hester's bonus came on top of his basic salary of £1.2 million.
RBS was this morning worth around £25.8 billion – meaning the British taxpayer's investment was worth only around half of what it was when the bank was saved.