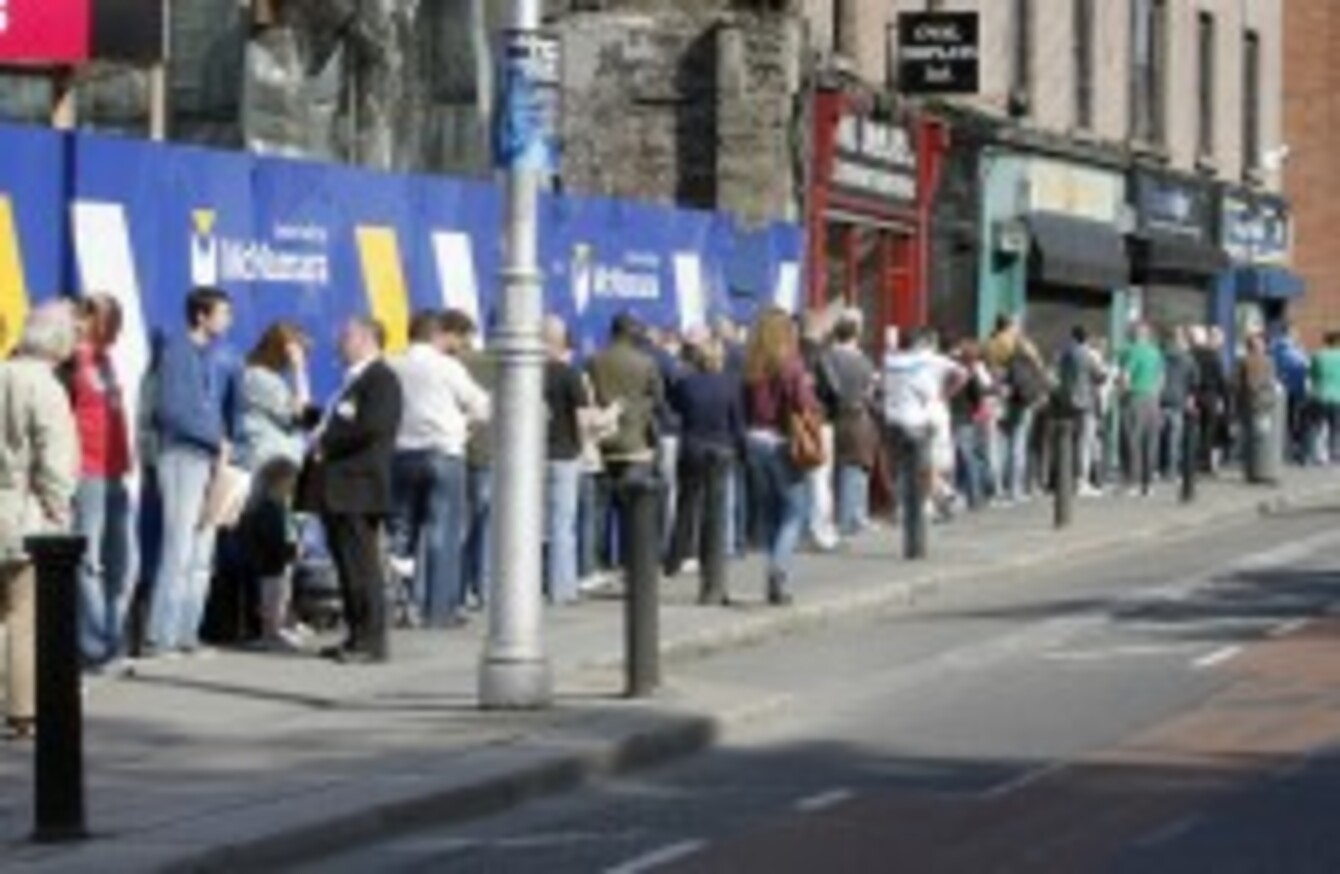 Dole queue
Image: File photo/Photocall Ireland
Dole queue
Image: File photo/Photocall Ireland
THE LATEST UNEMPLOYMENT figures reveal that unemployment in this country now stands at 14.8 per cent – that's 309,000 out of work.
The Central Statistics Office found that employment fell by 1 per cent, or 18,100 since the same time last year, while there's been an increase of 0.3 per cent in the numbers out of work since the last quarter of 2011.
Employment fell by 7,300 between January and March of this year, after an increase of 11,100 in the last three months of last year.
The number of long term unemployed has risen from 7.8 per cent to 8.9 per cent in the past year.
Employment fell in nine of the fourteen economic sectors over the year, with the professional, scientific and activities sector seeing the greatest rate of decline.
In terms of the 309,000 people out of work, the number of men unemployed increased over the year by 1.8 per cent to 205,400, while female unemployment rose by 10.4 per cent to 103,600.