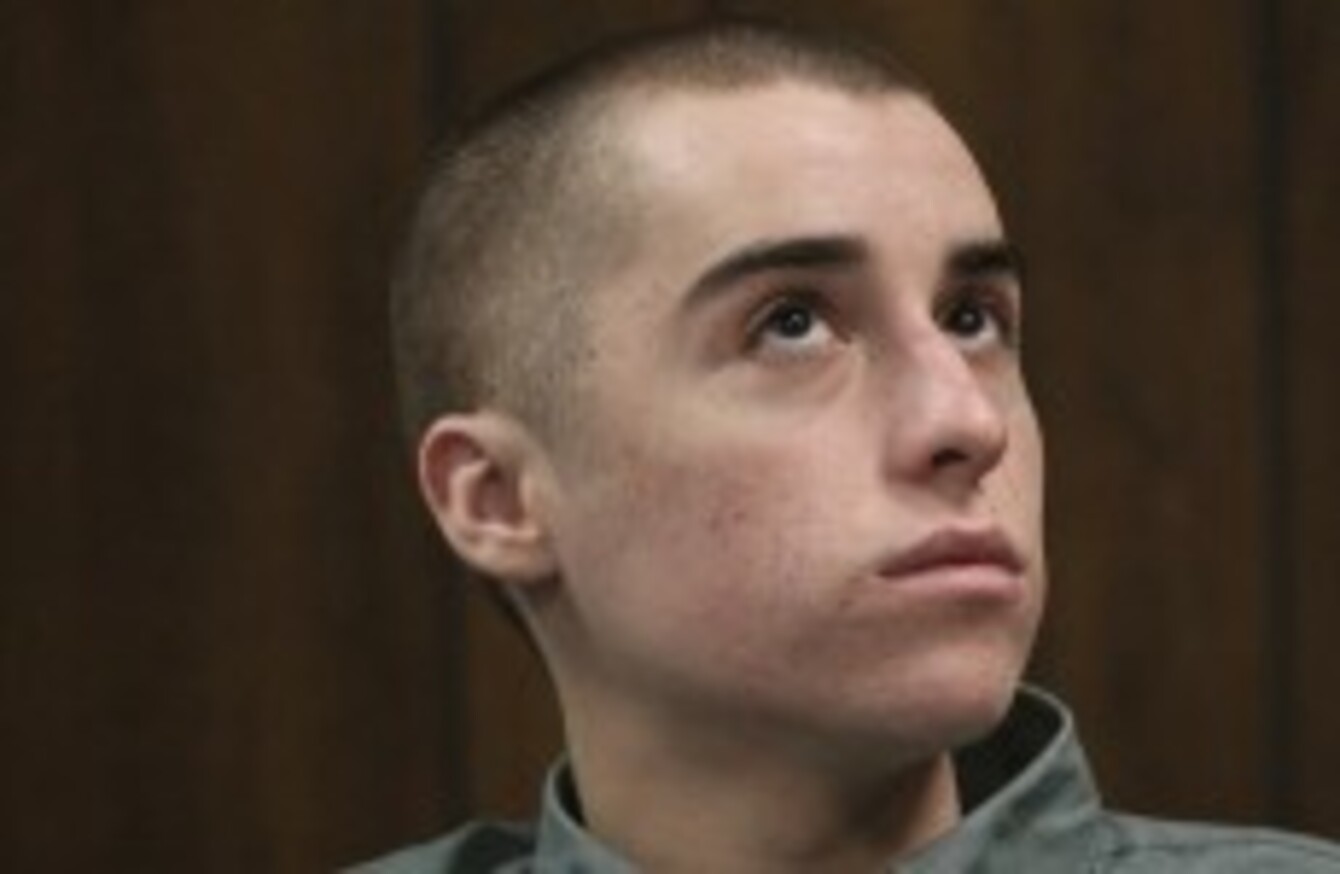 Image: AP Photo/The Plain Dealer, Marvin Fong, Pool
Image: AP Photo/The Plain Dealer, Marvin Fong, Pool
AN OHIO TEENAGER pleaded guilty Tuesday to killing three students and injuring three others in a shooting at a high school near Cleveland.
TJ Lane, 18, had previously pleaded not guilty by reason of insanity but changed his plea a day before the one-year anniversary.
He did not explain his actions and showed no emotion as he answered the judge's questions about his decision, a video of the proceedings posted on the Cleveland Plain Dealer's website showed.
Lane bolted from the school after firing 10 shots from a .22 caliber gun he took from a relative's home.
He was chased by a teacher before giving himself up to bystanders who alerted police.
A sheriff's deputy found him sitting in a ditch about a mile from the school in wet and muddied clothes, including a t-shirt with the words "killer" in large letters across the front, the newspaper reported.
Lane admitted to what he'd done and when the deputy asked why, he said "I don't know." He later said he opened fire in the cafeteria completely at random and did not know the students he shot.
As in previous school shootings, the gunman's demons, the missed warning signs and lax US gun laws leapt quickly to the fore.
Some students described Lane as an "outcast" who had been bullied and said he had posted warnings on Twitter and left disturbing messages on Facebook.
A picture emerged of Lane as a troubled boy who lived with his grandfather after his father, who had a history of domestic violence and served time in prison, was warned by police to stay away.
A psychiatrist testified last year that he suffered from serious mental problems, including depression, hallucinations and psychosis.
A sentencing hearing was set for March 19, at which point a judge will determine if Lane should be allowed to be eligible for parole in 26 years or if he should spend the rest of his life behind bars.