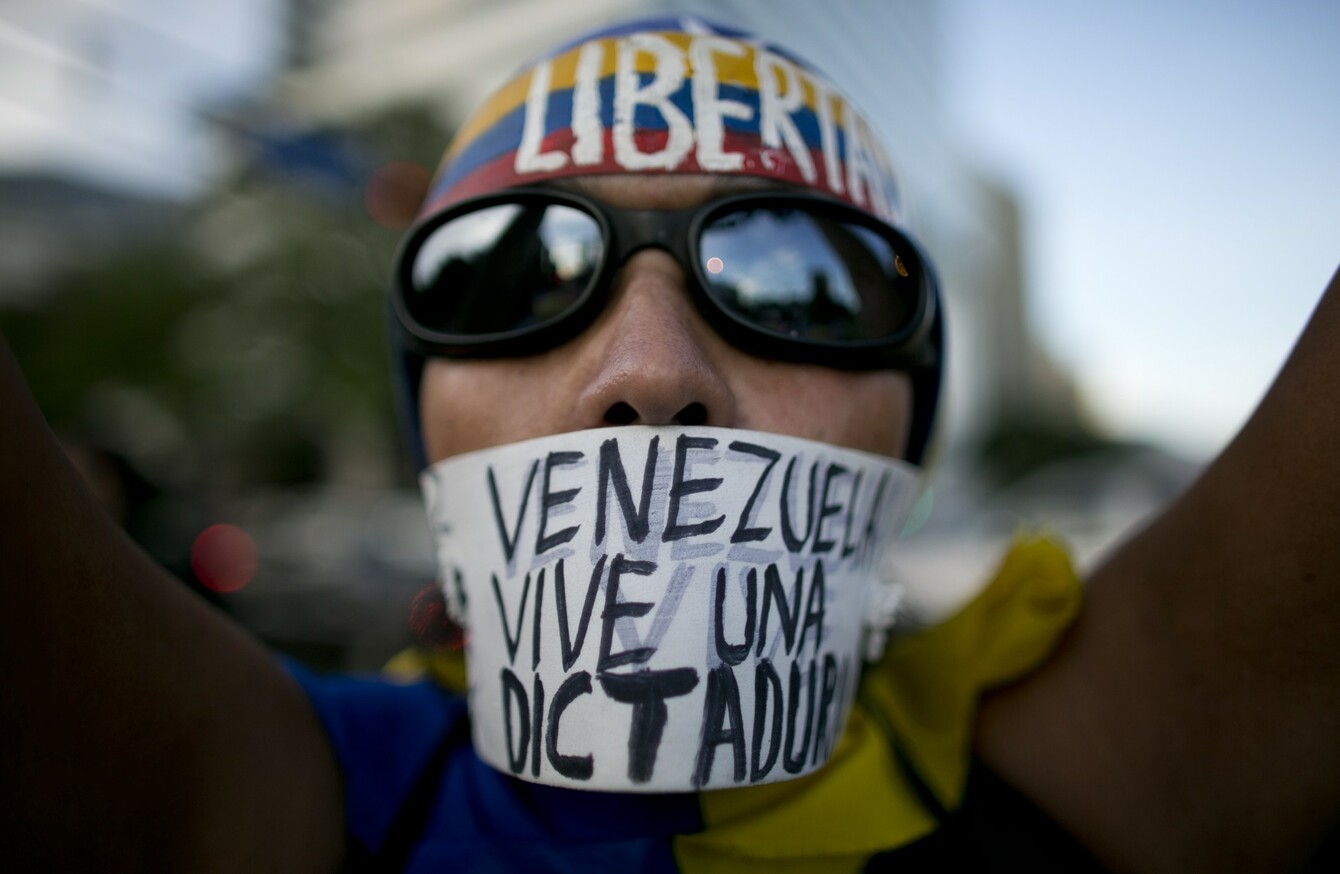 Image: Ariana Cubillos/PA
Image: Ariana Cubillos/PA
VENEZUELA'S SUPREME COURT has abandoned measures to seize power from the opposition-controlled legislature after the moves drew international condemnation and raised pressure on President Nicolas Maduro.
Maduro had earlier said the court would review its controversial rulings, which prompted opposition calls for mass protest marches on Saturday in the volatile country stricken by an economic and political crisis.
The court said in a ruling published on its website that it was revoking a March 29 decision to take over legislative powers from the National Assembly, a move opponents had branded a "coup d'etat."
It also revoked an earlier ruling that stripped lawmakers of their immunity from prosecution.
Maduro had hinted at the coming announcement in a brief televised address just after midnight Saturday, hours after his own attorney general broke ranks to condemn the court rulings.
"We have reached an important agreement to solve this controversy," Maduro said.
The president faced the strongest criticism ever from within his own camp when Attorney General Luisa Ortega condemned Wednesday's Supreme Court rulings strengthening the socialist president's grip on the levers of power.
The court decisions neutralized the opposition-majority National Assembly and revoked lawmakers' immunity from prosecution.
Ortega called them a "rupture of constitutional order."
Maduro's opponents had called on Venezuelans to take to the streets today and urged the army to abandon him.
It remained uncertain early Saturday whether protests would go ahead and what the next maneuvers in the more than year-long political standoff will be.