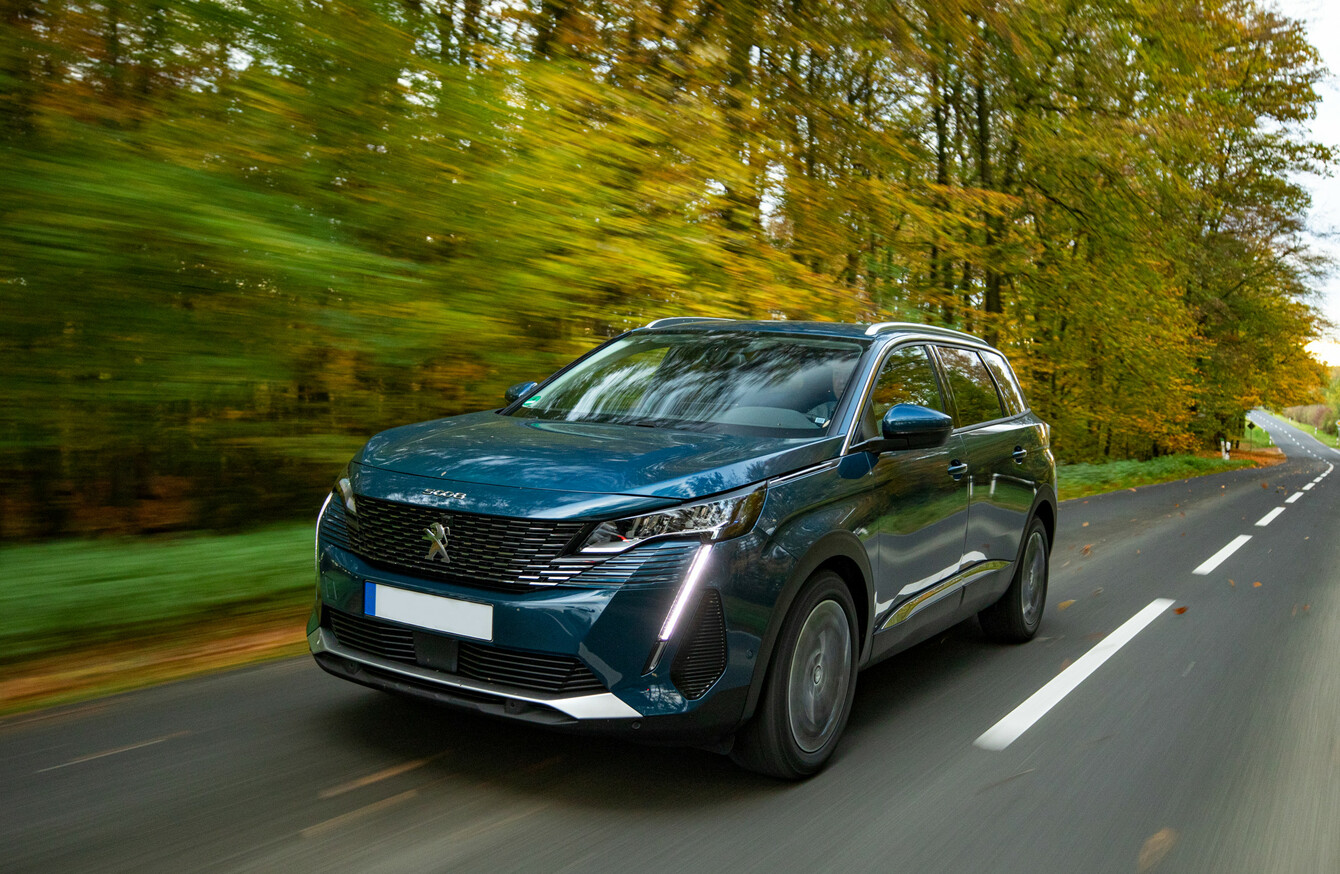 Image: Peugeot
Image: Peugeot
THE NEED FOR more space due to a growing family doesn't necessarily mean buying a second car. On paper and looking around on the roads, it may seem like a big SUV is the only way to overcome these issues, but there are lots of alternatives that deliver better solutions and can be kinder to your pocket.
Many of these alternative options provide more space, come loaded with spec and won't break the bank. Not only do these come in various shapes and sizes, but many include alternative engine options such as hybrid and plug-in models.
We choose five of the best family cars with more room inside to help you find the one that best serves your needs and maybe provide some more options to consider. Read on for our picks…
Skoda Octavia Combi: First-class space for an economy price
The current Skoda Octavia arrived on the scene last year and it continues to uphold its reputation for offering more passenger and boot space than its many rivals. If you want to maximise the latter, you'll need to pick the estate version, known as a Combi. This version provides 640 litres of space before you even consider dropping the rear seats down.
View Skoda Octavia Combis available now from trusted dealers>
On the inside, you'll find a much-improved cabin with plenty of storage, nice materials and lots of modern tech with up to a 10-inch touchscreen display. Wireless phone charging, smartphone mirroring, and creative comforts like a heated steering wheel sit alongside some excellent driver assistance safety systems.
Besides all that, the Octavia is a lovely car to drive with good levels of refinement and comfort. A mix of engines are available and range from a 1.0-litre petrol to a 2.0-litre diesel along with a plug-in hybrid.
Why this car stands out: Interior space, practical features and many versions.
Motor tax rates: €120 – €210
Euro NCAP rating: 5 stars
Peugeot 5008: Roomy SUV with space for seven
As the name suggests, the Peugeot 5008 is the bigger brother to the 3008, by way of being a touch longer and offering the functionality of a third row of seats. These are on the smaller side but are great if the kids have some friends tagging along. When not in use, the rearmost seats can fold flat or be removed to leave the Peugeot with a whopping boot capacity of up to 952 litres. Dropping the middle row seats down swells that space to 2,150 litres, making it ideal for a trip to Ikea.
View Peugeot 5008s available now from trusted dealers>
It isn't quite as roomy in the front as some other seven-seat SUVs due to the cabin's layout, but there's decent storage space throughout and the small steering wheel is a novel touch. You get a good level of equipment even on the base model, including 17-inch alloy wheels, cruise control, reversing camera and LED headlights.
Thanks to its third row of seats, the 5008 doesn't get a plug-in hybrid option like the smaller 3008, but Peugeot's engine lineup remains a good one. It is made up of a 1.2-litre petrol and a 1.5-litre diesel, both with 130hp and the choice of manual or automatic transmissions. A range-topping 2.0-litre diesel produces 180hp, but it's more costly to buy and tax.
Why this car stands out: Good standard equipment and lots of space
Motor tax rates: €210 – €420
Euro NCAP rating: 5 stars
Volkswagen Passat Estate: Understated long-distance traveller
It's easy to think of the Volkswagen Passat as a travelling salesperson's motor, but it's often overlooked as a great family car. With its crisp lines and solid interior, the Passat is the stereotypical Teutonic tourer. Thanks to a frugal 150hp 2.0-litre diesel engine it can easily cover more than 1,000 kilometres between refills.
View Volkswagen Passat estates available now from trusted dealers>
If diesel isn't your thing Volkswagen also offers a plug-in hybrid petrol that can cover as much as 57 kilometres on battery power alone, making it ideal for shorter urban trips like the school run.
As lovely as it is sitting in the front seats, those seated behind will appreciate the generous legroom. The boot measures in at 650 litres, which for comparison is more than double that of a Nissan Qashqai.
Why this car stands out: Interior comfort and quality, rear space with a large boot
Motor tax rate: €140 – €210
Euro NCAP rating: 5 stars
Citroen Berlingo: The MPV that does it all
If you want to fit an incredible amount of stuff into a car that's not much larger than your average hatchback then the Citroen Berlingo could be the solution to your problem. The boxy shape is due to it also sharing the same design as a small van for the commercial world. The passenger specification hints at SUV style with protective bump strips along the sides and the same split-headlight design we see on other Citroen models.
View Citroen Berlingos available now from trusted dealers>
The sliding rear doors are a real boon when loading passengers in a confined car park and there's a whopping 775 litres of boot space, which can double when the rear seats are down. There are heaps of practical features in the cabin, including folding tables on the backs of the front seats, deep door bins, the option of overhead storage units and even a front passenger seat that can fold flat if you need to carry longer items.
Just the one diesel engine is available at present, with an output of 100hp. You won't get the same driving experience as a regular hatchback or crossover, but it's far from unrefined on the move making it an excellent car for the daily routine and weekend adventures.
Why this car stands out: Maximised interior space, highly versatile and economical
Motor tax rates: €270
Euro NCAP rating: 4 stars
Ford Galaxy: A proper seven-seater that even has room for luggage
The Ford Galaxy isn't quite as old as the universe, but it has been the Blue Oval's top MPV for a long time and for a good reason too. It may not have the same trendy looks as some SUVs, but this is a car that quietly goes about the task at hand and makes it all so easy.
View Ford Galaxies available now from trusted dealers>
It's a seven-seater that can really fit seven adults and still have some room for luggage – 300 litres, which is still more than a MINI 5-door. Other pluses include a taller roofline along with large windows that add to the sense of space, and it's big enough inside with a middle row made up of individual seats.
Previously an all-diesel engine lineup, Ford has added a new 2.5-litre petrol hybrid that not only has more power at 190hp but could remain quite economical to run as a family car.
Why this car stands out: Feels huge inside, can carry seven plus luggage
Motor tax rates: €270 – €420
Euro NCAP rating: 5 stars
That's our list of five alternatives to choosing a family car when you need more space. There are numerous options out there when you need more space, and not all have to be an SUV. Many of these models are not only cheaper to buy, but they can also be more economical to run over the long term.
Which of these great family cars would you go for?

Poll Results:
Skoda Octavia Combi (650)
Volkswagen Passat estate (503)
Want to buy a new car with confidence? DoneDeal hosts the widest selection of cars for sale in Ireland, with 79,000 on sale today. The vast majority of those, over 60,000, are from over 1,000 trusted local car dealerships that offer certainty in your purchase through warranties and history checks.
To check out DoneDeal's range of cars with finance options from all of Ireland's trusted car dealerships, see here.