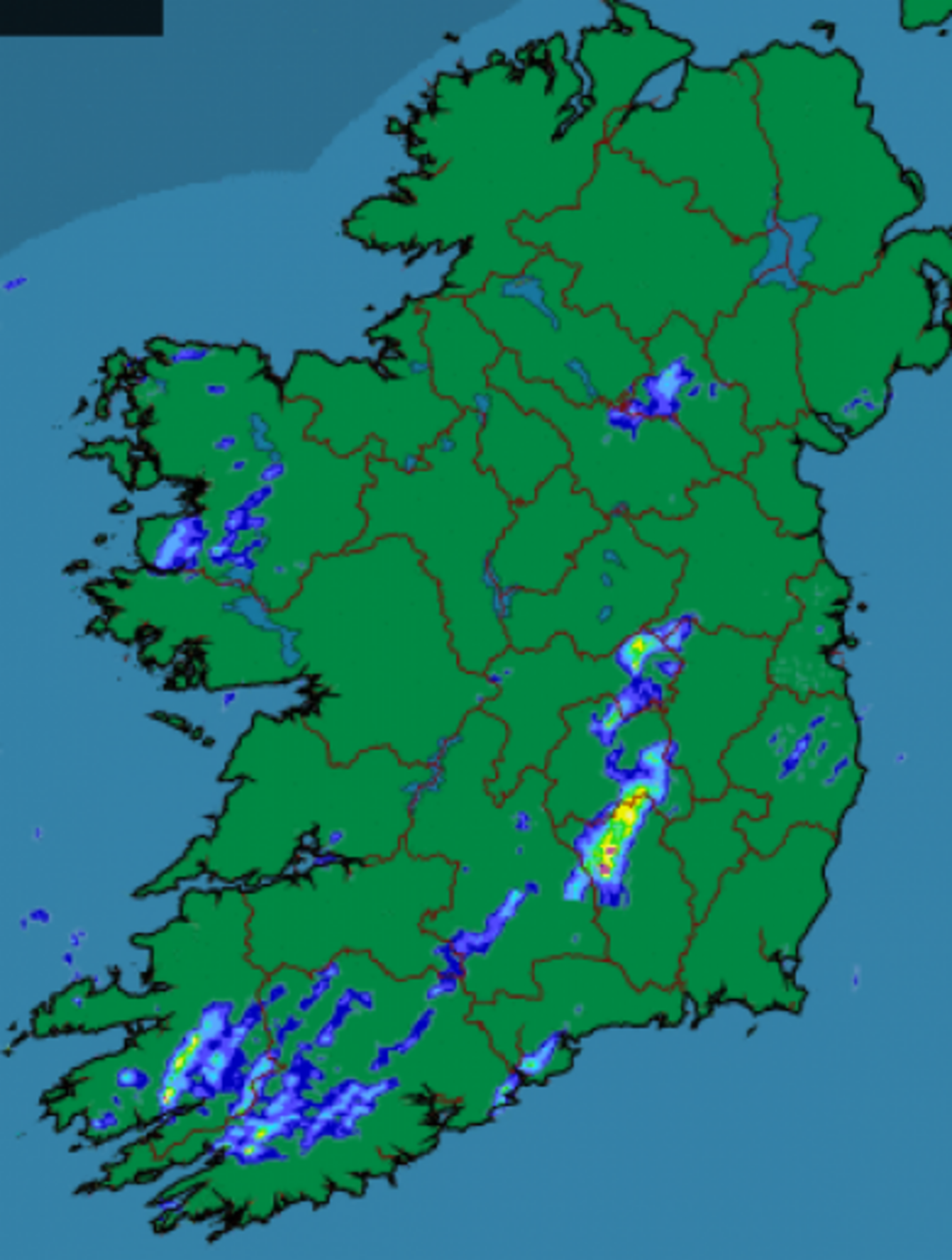 TWO NATIONAL WEATHER warnings will stay in effect all day today, as heavy rainfall and high winds batter Ireland.
A rain warning for the west of the country, from north to south, will be in place until 11pm tomorrow, with Met Éireann warning of "heavy showers or prolonged spells of rain will bring rainfall totals of 30 to 50 mm over the weekend with a possibility of up to 60 mm in mountainous areas".
The entire country has been told to batten down the hatches, as winds of 80 to 90 kilometres an hour are expected at times today, with gusts reaching 100km. That warning will be in effect until tonight.
Overall, today will be will be a windy day with "bright or sunny intervals and heavy showers with a risk of thunder and spot flooding".
Highest temperatures will be between 15 and 17 degrees with fresh or strong, gusty southerly winds, which will increase to gale force at times along on the west coast.