WE'VE BEEN TOLD that there's more to life than being really, really ridiculously good-looking.
And yet we're not quite sure what that is.
Hold that thought while you take this Zoolander quiz. Channel your favourite character, cross your fingers and let's see if you can turn left…
1. What's your love life like?
I'm too busy with work at the moment
I do pretty well, shall we say ;)
I like to flirt but that's it right now


2. If you were one of these items of clothing, what would you be?
3. Where could we find you on a Saturday night?
4. Which of these is most important to you?


5. Would you like to be a model?
Paramount


6. What was your favourite subject in school?
7. And finally.. If you had to do a walk-off, what song would you pick to play during it?
Don't You Want Me? by The Human League
Foxy Lady by The Jimi Hendrix Experience
Bad To The Bone by George Thorogood
Hey Good Lookin' by Hank Williams Answer all the questions to see your result!
Paramount
You scored out of !
You got Derek Zoolander
You're Derek Zoolander - otherwise known as the number one male model in the world. (Just don't tell Hansel we told you that.) You're the best - you always win the day. Just a pity you can't turn left...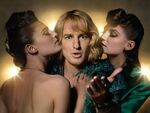 Paramount
You scored out of !
You got Hansel
You're Hansel... So hot right now. Hansel. You just flip your blonde locks and the world swoons. Fair play.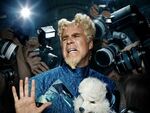 Paramount
You scored out of !
You got Jacobim Mugatu
You're Mugatu! And his little dog too. Evil, misunderstood or just plain bizarre, Mugatu is never boring. Just stop trying to ruin the world, OK?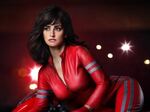 Paramount
You scored out of !
You got Melanie Valentina
Melanie Valentina - the new spy in town. Your charms bewitch those around you, but it would be foolish to underestimate you. Welcome to the team.
Which character did you get? Share your results in the comments section. But why male models?
But no matter what character you are, you'll enjoy catching up with all your old favourites from the first film, plus some new faces. In all good cinemas around Ireland from today. Check out the trailer below.
Source: Paramount Pictures/YouTube