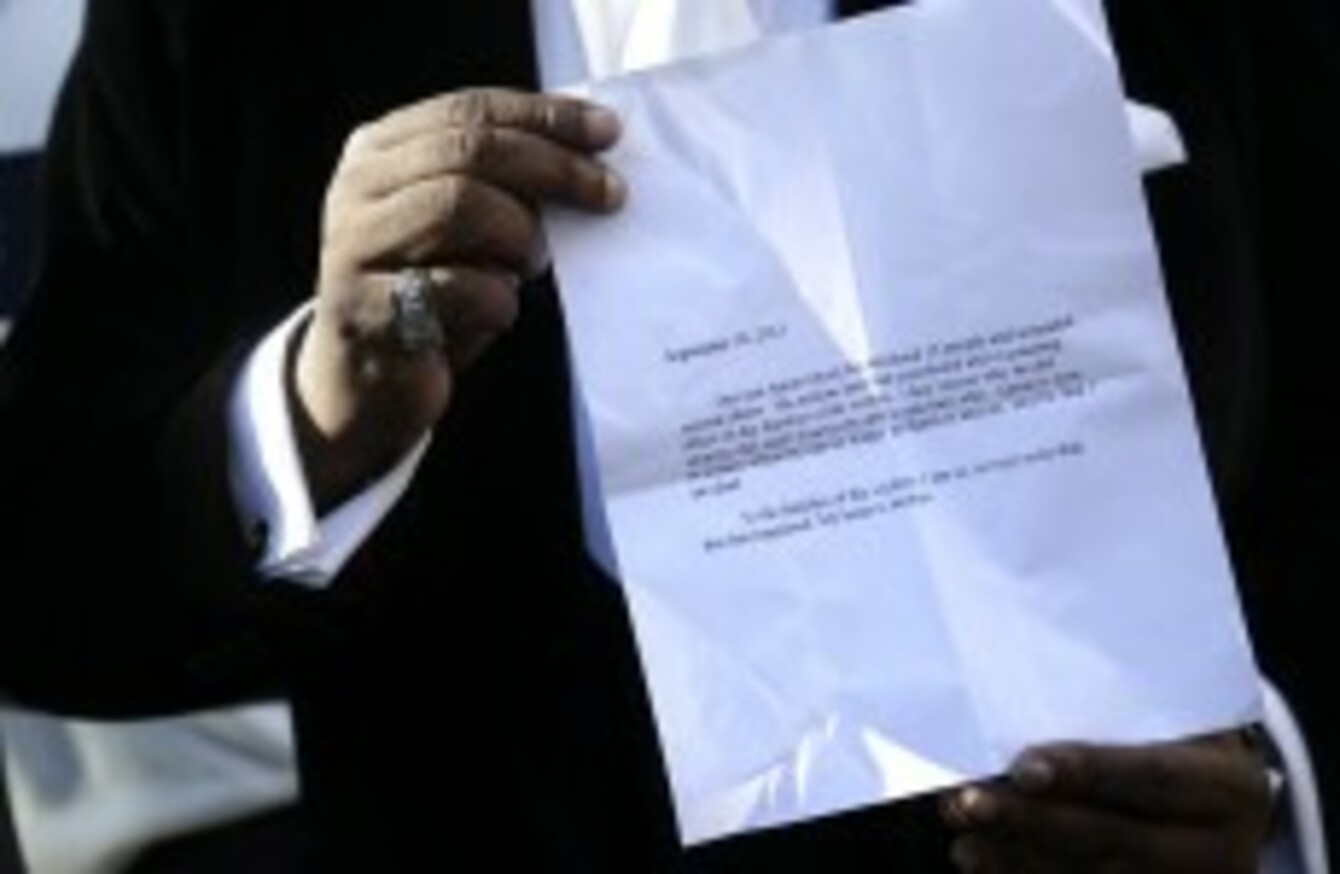 Bishop Gerald Seabrooks shows a statement made by Cathleen Alexis, mother of Washington Navy Yard gunman Aaron Alexis, in New York's Brooklyn borough on Wednesday
Image: Seth Wenig/AP/Press Association Images
Bishop Gerald Seabrooks shows a statement made by Cathleen Alexis, mother of Washington Navy Yard gunman Aaron Alexis, in New York's Brooklyn borough on Wednesday
Image: Seth Wenig/AP/Press Association Images
THE MOTHER OF Aaron Alexis has said that she does not know why her son opened fire at the Washington Navy Yard, killing 12 people, but she is glad he can no longer hurt anyone else.
Cathleen Alexis read a brief statement from inside her New York home, her voice shaking. She did not want to appear on camera and did not take questions from a reporter.
"I don't know why he did what he did and I'll never be able to ask him why. Aaron is now in a place where he can no longer do harm to anyone, and for that I am glad.
To the families of the victims, I am so so very sorry that this has happened. My heart is broken.
Although his motive remains unknown, law enforcement officials and others have described a paranoid man who heard voices and believed he was being followed.
Meanwhile, Defence Secretary Chuck Hagel ordered the Pentagon to review the physical security of all US defence facilities worldwide and the security clearances that allow access to them. Hagel is also tasking an independent panel to undertake the same reviews. He said that "where there are gaps, we will close them".