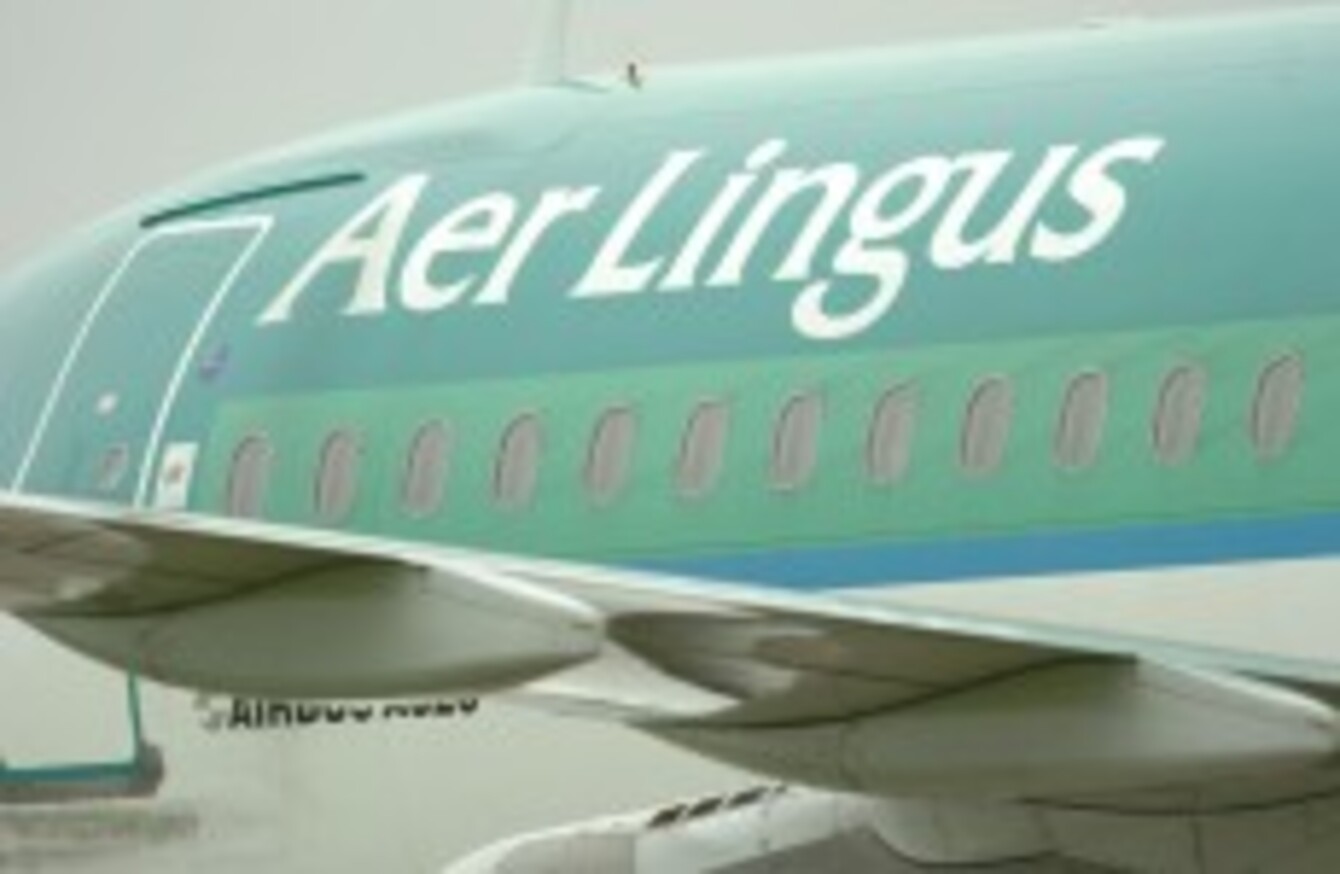 Image: EMPICS Sports Photo Agency
Image: EMPICS Sports Photo Agency
Updated 11.40am
GARDAÍ HAVE ARRESTED a woman aged in her 40s who was on the same flight as a man who died yesterday evening.
The woman, who was reportedly accompanying the deceased man on the flight, was arrested in Cork at 11pm last night for drug trafficking offences after 1.8kg of amphetamine was found in her luggage.
The woman, who had been travelling on an Angolan passport, is being detained at Togher Garda Station in Cork city. She can be detained for up to seven days.
A post-mortem is due to take place today on the body of the 25-year-old man, believed to be a Brazilian national, who died on board the Aer Lingus flight from Lisbon to Dublin.
According to gardaí investigating the incident, the man became "agitated" while the plane was in the air.
"The flight was diverted to Cork airport when the man on board became agitated. He was attended to by a doctor and nurse who were on the flight but was pronounced dead at the airport at 6.40pm," a Garda spokesman said.
The body of the man was taken to Cork University Hospital where a Post Mortem examination will be held this afternoon. A passenger on the plane received a hand injury during the incident and was treated at CUH.
Witness
A male passenger on the flight this morning gave a description of what happened to Cork's 96 FM.
"There was a bit of commotion, the cabin crew rushed to the back of the plane and then another young man jumped in to try and help him. The guy was actually being restrained," the passenger, named John, said.
After that his seizure got worse. He was on the ground shaking violently and the noise he was making  was like nothing I'd heard before.
It wasn't something you'd hear every day – it was a sound of deep anguish, a very troubled noise. He wasn't screaming like you would if you'd hurt yourself. It was just a very guttural sound from deep within him.
Medical assistance
It's reported that the dead man bit another passenger during the flight and had to be restrained, and that a doctor and nurse who were on board the plane provided medical assistance.
The passenger who was bitten by the man was treated for minor injuries upon arrival in Cork.
The man who was ill fell unconscious and was pronounced dead on board the aircraft.
Investigation
Passengers were interviewed by gardaí about what occurred on the plane last night, before buses were arranged to transport them to Dublin.
Aer Lingus confirmed that flight EI 485, while en route from Lisbon to Dublin, was diverted into Cork due to a medical emergency on board.
The airline said there were 168 passengers and six crew on board at the time and the plane landed safely in Cork at 5.40pm.
Additional reporting Cianan Brennan
Originally published 7.33am