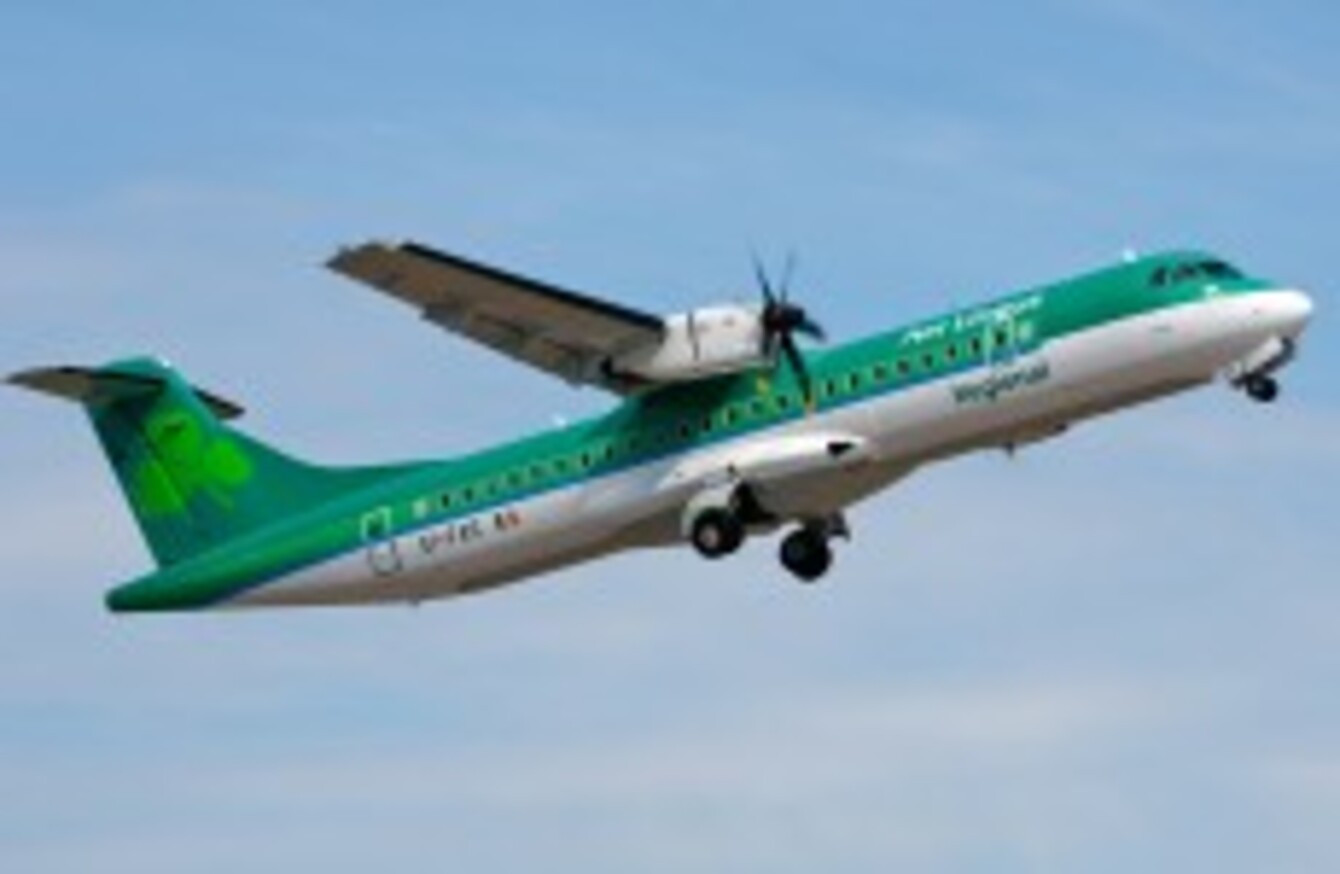 Image: Aer Arann
Image: Aer Arann
Updated 10.06
A COMPLETE SHUTDOWN of Aer Lingus services could be on the cards, if pilots vote to ratify industrial action at the airline.
Strike ballots were delivered to pilots earlier this week by the Irish Airline Pilots Association (IALPA). IALPA is worried that Aer Lingus pilots could be drafted in to cover Aer Arann services in the event of a planned strike action next Tuesday, Wednesday, Saturday and Sunday.
Aer Arann pilots  are protesting a pay freeze which has been in place since 2008.
The Aer Lingus ballot will be finished next Friday, 23 August. Pilots would then be required to give seven days notice before they went on strike.
Aer Arann operates 25 routes on behalf of Aer Lingus.
However, the company says it knows nothing of the ballots.
"The company has not been notified of any ballot by Aer Lingus pilots for strike action.
"We plan to continue to operate our full schedule as normal."
An agreed statement by Aer Arann and IALPA says that talks are ongoing aimed at avoiding the strike.
"Talks between Aer Arann management and pilot representatives are continuing. Discussions between the parties commenced yesterday evening at 5pm. The airline will be making no further comment at this time."
Originally posted 08.44