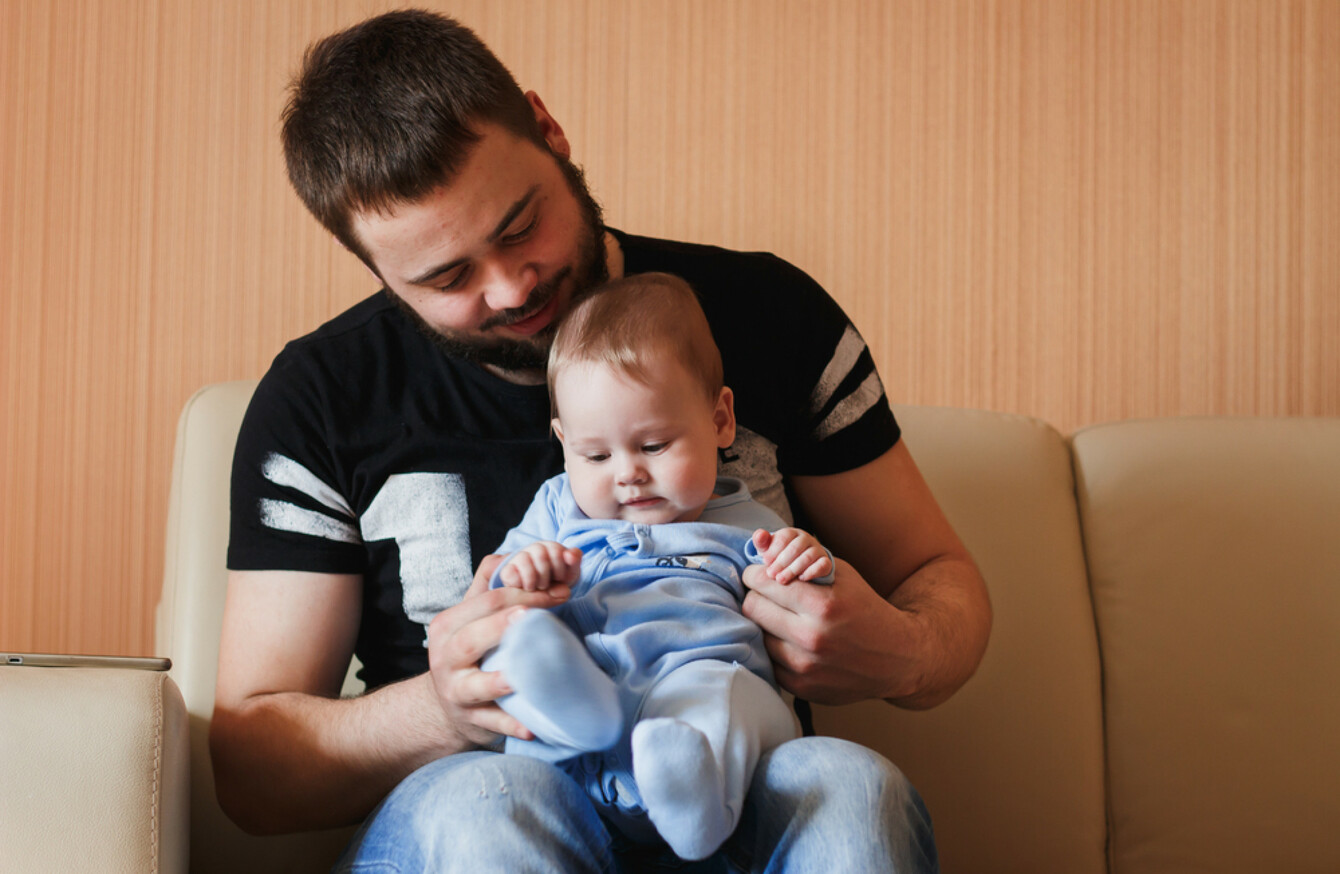 Image: Shutterstock/Pivkina Ekaterina
Image: Shutterstock/Pivkina Ekaterina
ALMOST 30,000 FATHERS have taken up the paternity benefit 16 months since it was introduced, Social Protection Minister Regina Doherty has said.
Dublin proved to have the highest number at 8,430 with Cork following behind at 3,782. Leitrim showed the smallest number of those taking up the benefit at 217.
The benefit gives two weeks of  €230 payments within the first 26 weeks following the birth of their baby. Self-employed fathers are also eligible to apply.
All employed and self-employed fathers who apply must satisfy certain PRSI contribution conditions.
It also extends to parents adopting a child and to same-sex couples.
Minister Doherty said:
"These two weeks provide an opportunity for the father to spend time with their new baby, but the provision of the leave can be as beneficial to the mother as they are to the father.  I would encourage all eligible parents to apply for this new benefit."
Previously, a spokesperson for the Department of Employment Affairs and Social Protection told TheJournal.ie the take-up rate for paternity benefit was always expected to be lower than for maternity benefit.
"This was attributed to a number of factors including parental choice, whether the father or relevant parent has sufficient PRSI contributions and whether or not their employer would top up their wages or, if self-employed, could they afford to take the time away from their business."
The Paternity Bill also ensures that in the event of a stillbirth or death, the entitlement to paternity leave still continues. In the event of a parental death, the other parent inherits whatever leave has not been taken.
Employees are required to give four weeks' notice to their employer of their intention to take paternity leave.