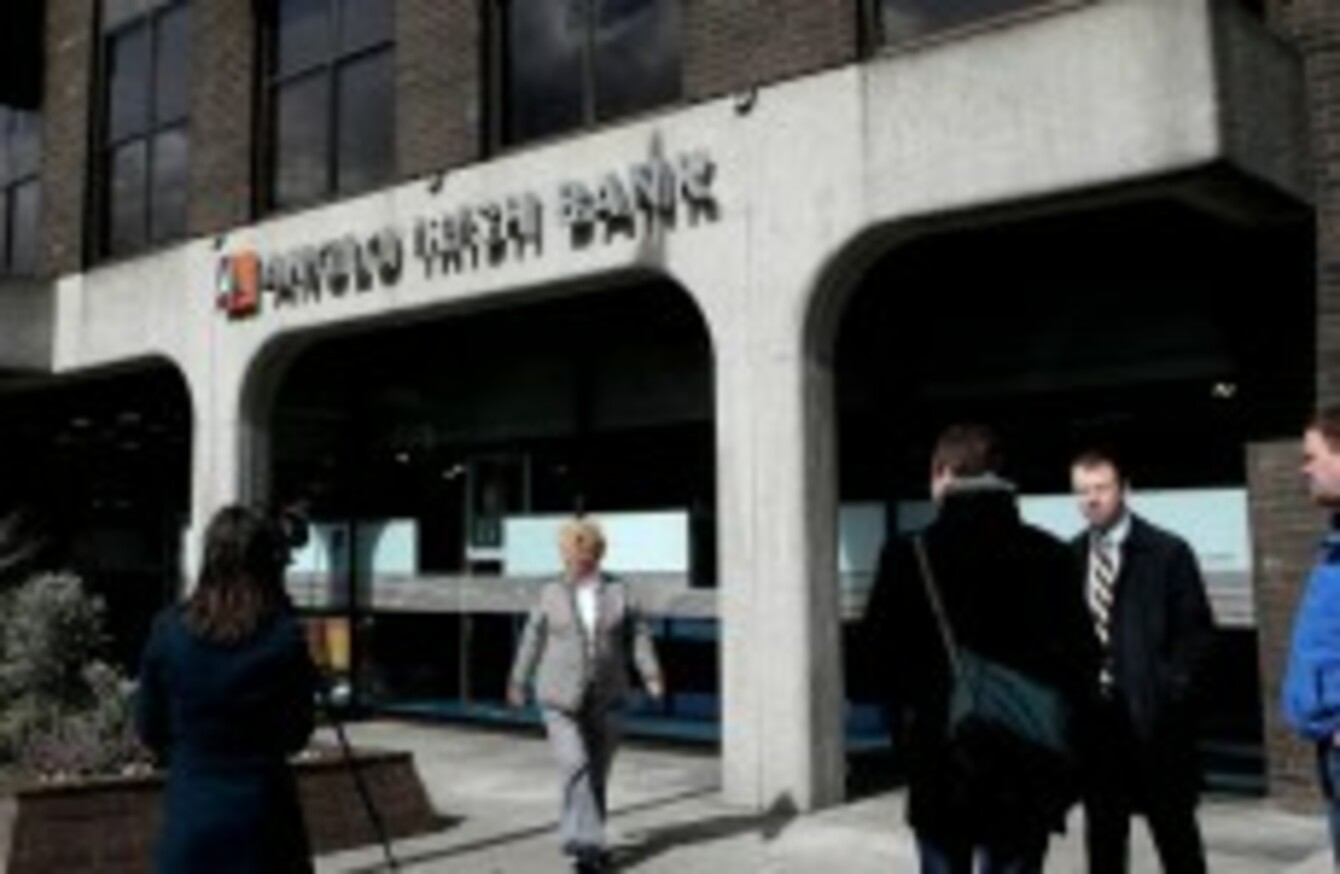 Updated 15:05
THE GOVERNOR of the Central Bank has indicated that the government's plan to split Anglo Irish Bank into two smaller institutions has effectively been scrapped – and that Anglo could cease to exist within a matter of weeks.
Professor Patrick Honohan told RTÉ's News at One that "the idea of the split of Anglo was to say, 'There are deposits there, they're got to be looked after', so that 'funding bank' [as part of the two-way Anglo split] was a sort of entity that would continue while the rest of the bank was being wound down.
"Now that the idea is to deal with that in a more… to push that out to finality."
Asked if this effectively meant that any outstanding deposits in Anglo would be moved elsewhere and that the remainder of Anglo would disappear, Honohan confirmed that this was the plan, saying it would happen "as quickly as we can do it… I think we're talking weeks."
Honohan also defended the terms of the EU-IMF bailout offered to Ireland, saying that the 5.83% interest rate – being widely billed as a rate higher than that being charged to Greece – was higher because the cash was being lent over a great time frame.
He added that parties the negotiations on finalising the four year plan were "acutely aware" of the fact that a successive government might not be so keen to abide by its terms.
As a result, the memorandum of understanding being drawn up between Ireland and the IMF would be 'front loaded' so that there would be "a lot of detailed precision on what will be done in the coming months – up to Budget 2011 – and then less, as time goes on."
Honohan also said he would be "surprised" and "very disappointed" if Ireland's banks had to dip into the €25bn contingency fund for their recapitalisation, with the €10bn immediate recapitalisation being ideally enough to allow the banks absorb any future losses.
A Central Bank statement issued shortly afterward to Politics.ie clarified that the Central Bank was working on a proposal to submit to the European Commission which hoped to have the the wind-down agreed by January, but that such a wind-down would still be orderly and take place over the coming years.