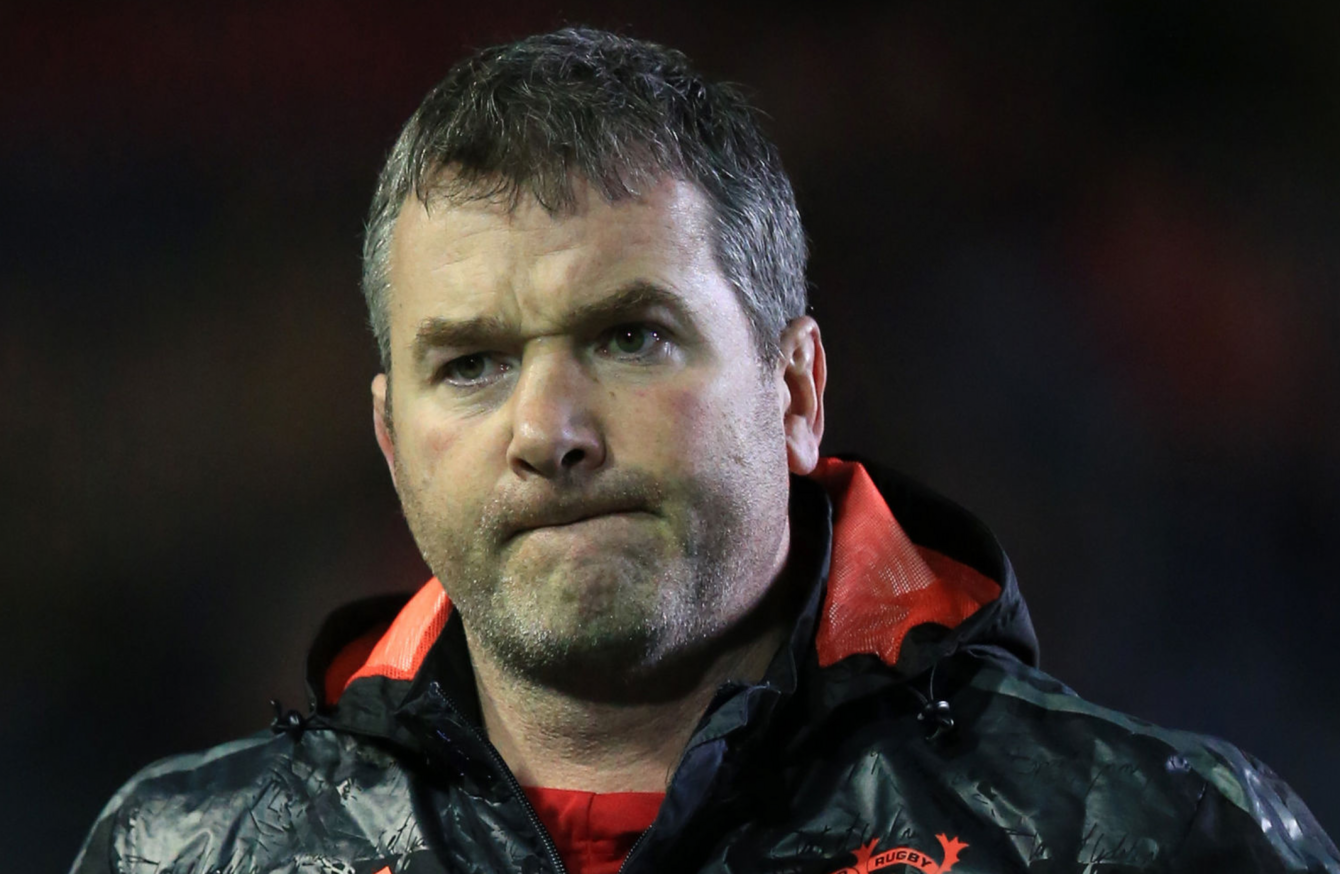 Source: TheJournal.ie/YouTube
KEVIN NORRIS, CHAIRMAN of the Munster Rugby Supporters Group in Dublin, had just finished decorating a pub for Munster fans ahead of Sunday's match when he heard the news:
I'd taken a photo, put it out on Twitter saying 'Here we are, waiting for things to go'. Then I get a text from Limerick asking me if I heard the rumour.
That's when he discovered that Munster coach Anthony Foley had passed away.
"He was a good man, taken too early," Kevin told TheJournal.ie outside the IRFU's headquarters, where a book of condolences had been opened.
A steady stream of members of the public were arriving to pay their tributes.
Many said there was a deep feeling of shock among the rugby community, and all paid tribute to the work Foley's performances both as a coach and a player.
Additional reporting by Darragh Peter Murphy