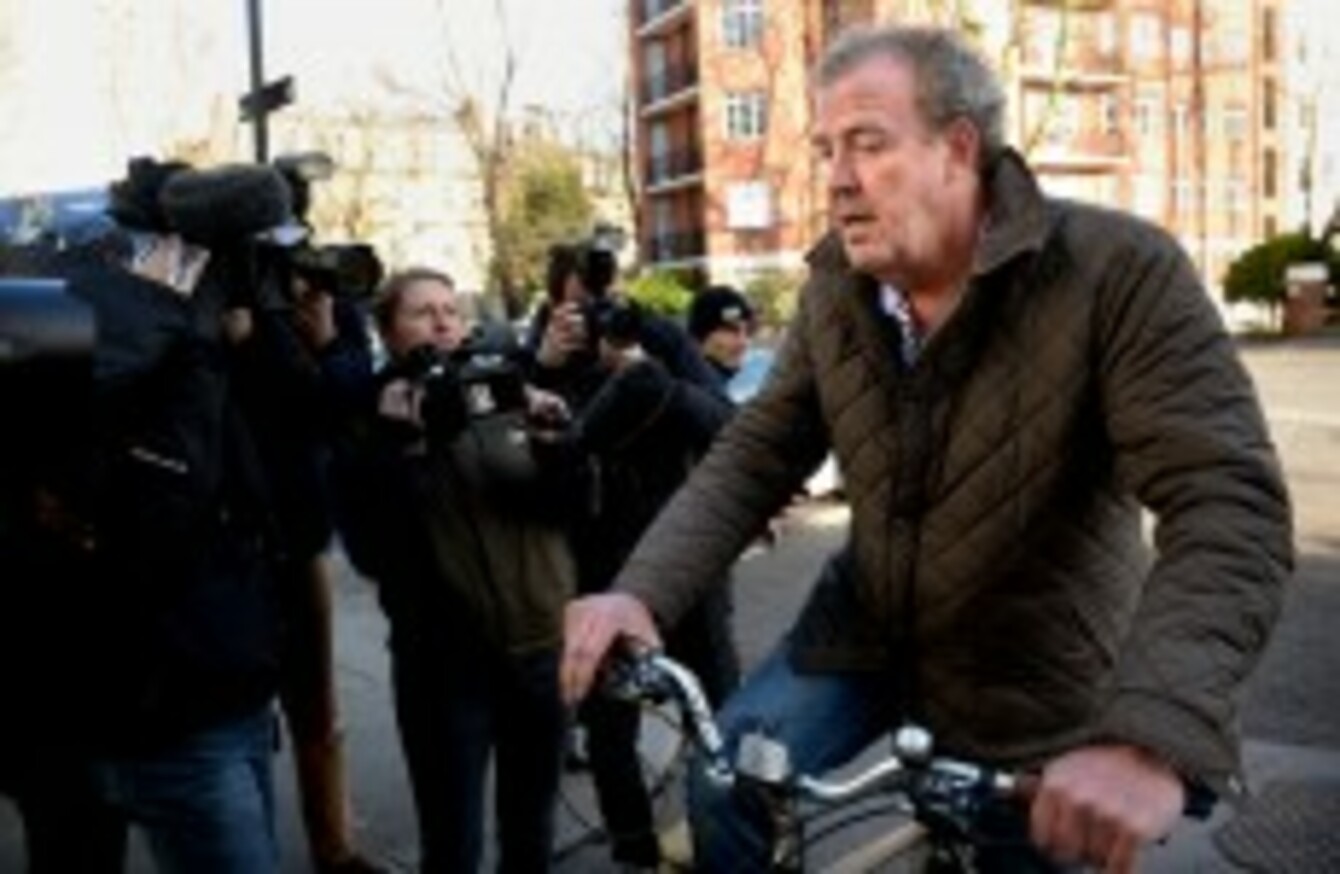 Image: Anthony Devlin/PA Wires
Image: Anthony Devlin/PA Wires
WHILE A PETITION to keep Jeremy Clarkson in his role as host of Top Gear attracted more than 1 million supporters, not everybody is upset about the presenter being let go.
The decision on Wednesday not to renew his contract for an 'unprovoked physical attack' has been welcomed by Argentinian commenters.
During an episode of the programme last year Clarkson drove a car through the country with a number plate that made reference to the 1982 Falklands War.
His car had the number plate H982 FKL and caused protests by veterans of the conflict. The Guardian reported at the time that the cars used by Clarkson, Richard Hammond and James May were abandoned at the side of the road.
The comments on stories about Clarkson's sacking on newspaper websites in Argentina have welcomed the decision to get rid of him.
One commentator called Clarkson a "disrespectful pig" while another said that his sacking was simply "Karma".
On Argentina's 'La Voz' website, one commentator stated "me alegro" in response to the story – which translates as "I'm glad". The article draws particular attention to the incident last year and overall 92% of readers say that they 'love' the article about his contract not being renewed.
In an article on his sacking on 'Clarín', the largest newspaper in Argentina, comments include one that calls him a 'son of a bitch', with another saying, "it is deserved. He is an imbecile".