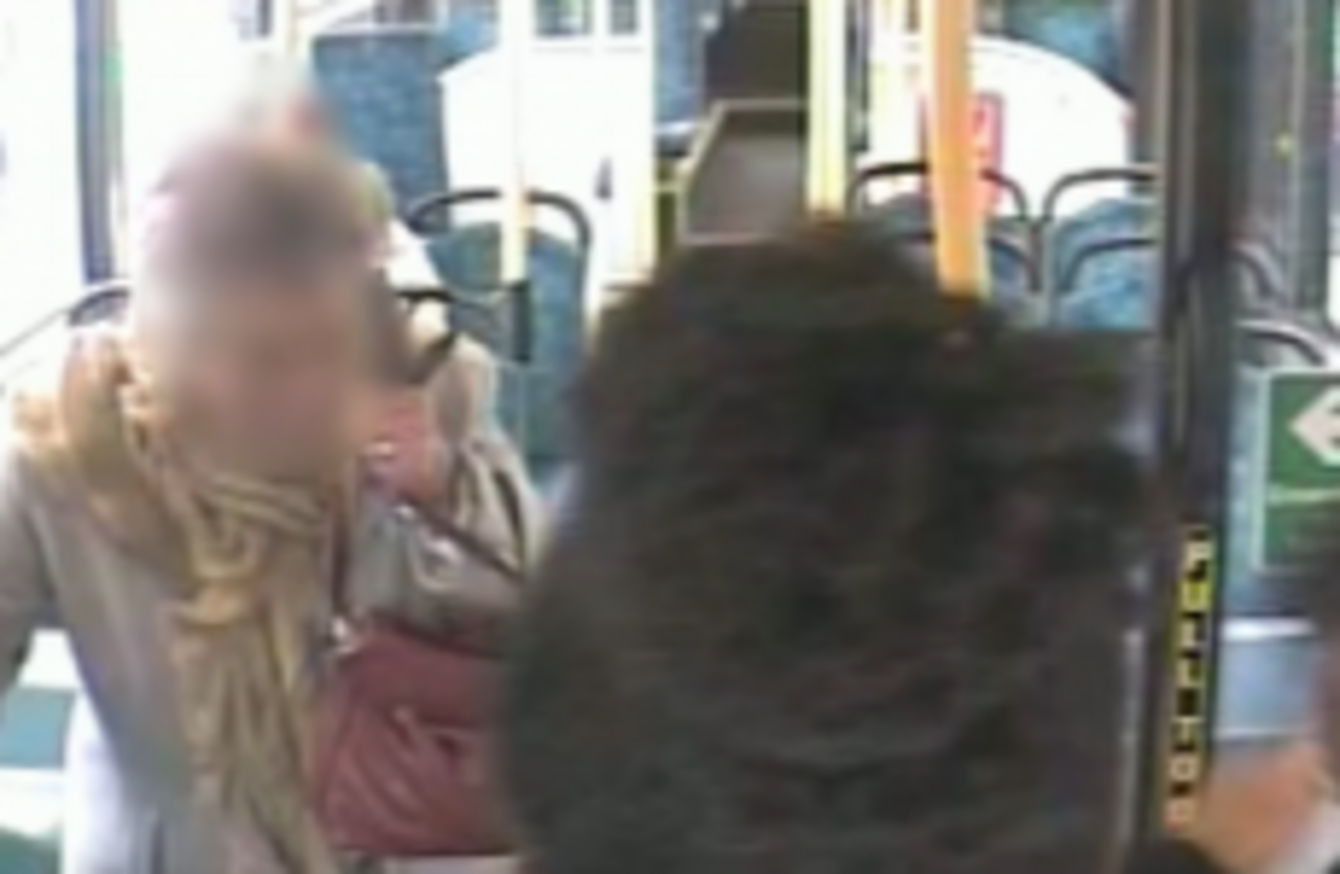 Image: Metropolitan Police
Image: Metropolitan Police
POLICE IN LONDON have arrested a 14-year-old girl in connection with an assault on an 87-year-old woman on a bus.
The incident happened in Croydon on Friday afternoon and police yesterday released images of two teenage girls who were involved.
CCTV footage from the bus shows the girls involved in an argument with the driver.  As the victim rises from her seat, she appears to speak to one of the girls before being punched in the face.
The woman was taken to hospital and received a black eye in the incident. Officers have since arrested a 14-year-old girl on suspicion of assault occasioning actual bodily harm.
She remains in police custody. Police have also identified the second girl involved in the incident, but she has not been arrested at this time.