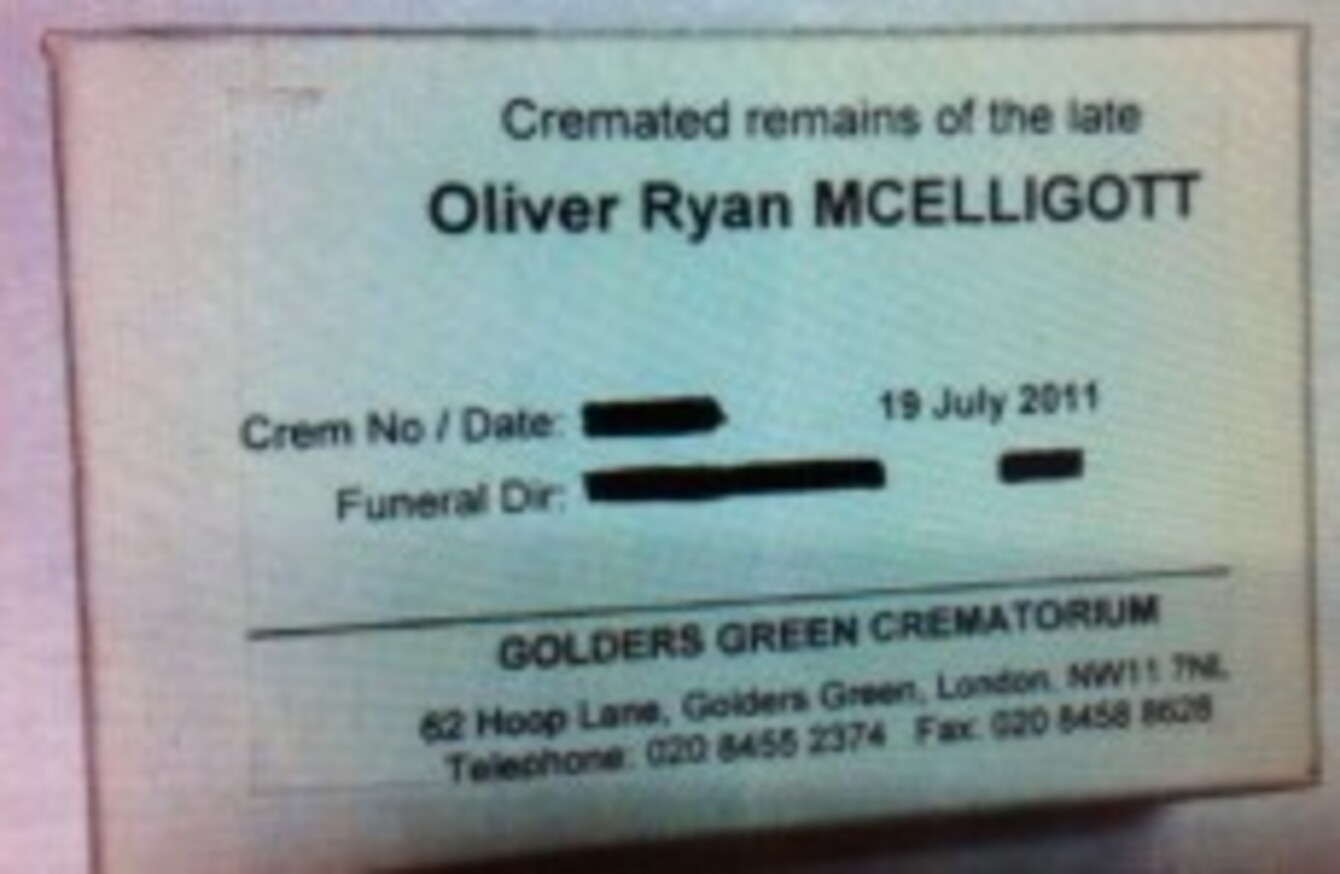 A photograph of the stolen box
Image: London Metropolitan Police
A photograph of the stolen box
Image: London Metropolitan Police
BURGLARS STOLE THE ashes of a baby from a family home in London in the apparent belief that it was a jewellery box.
The parents of the baby, who was stillborn, have appealed for the burglars to return the small white casket containing their son's remains.
The box was marked with the baby boy's name, Oliver Ryan McElligott, and the date of his death on 18 July 2011.
The ashes were stolen along with jewellery, laptops, and mobile phones during a burglary at the home of couple Amanda Ryan and Daniel McElligott and their 12-year-old daughter in North London in early February.
London Metropolitan Police yesterday appealed for information about the burglary.
"The victims have been left devastated by the loss of their baby's ashes and we are appealing for any information or assistance from members of the public to bring about its return and to catch those responsible," said investigator officer Ursula Surgenor of the London Metropolitan Police.
She appealed for anyone who may have come across the box to contact the police.