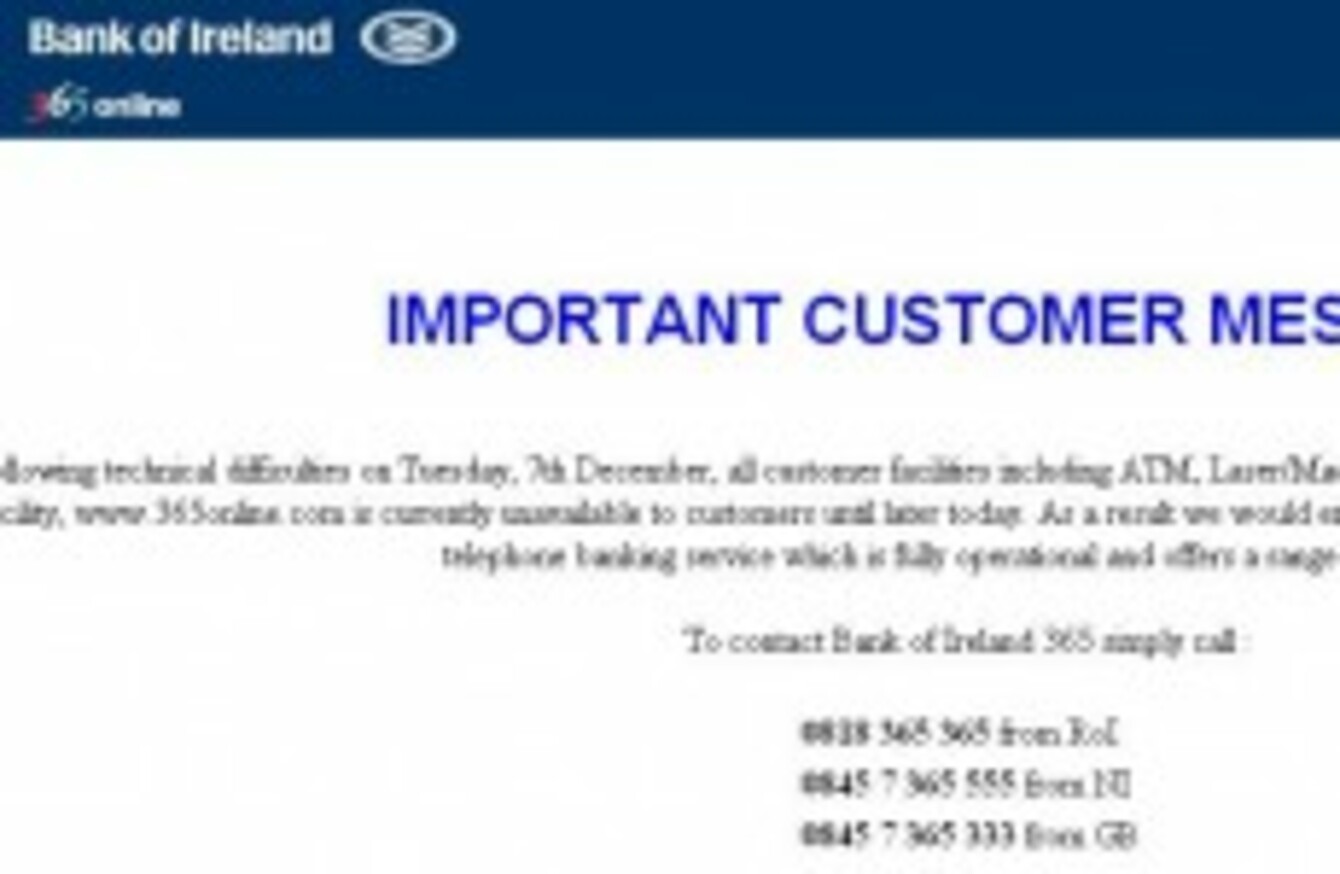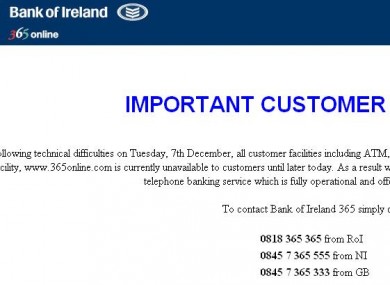 BANK OF IRELAND HAS SAID it is continuing to tackle the technical difficulties which first struck its services on Tuesday.
BOI's online banking remains unavailable until later today.
In a statement, BOI said its customer facilities including ATM, Laser card, branch and telephone banking are available.
Online customers can use the automated 365 telephone banking service, BOI says.
BOI customers first experienced difficulties on Tuesday morning, with some people unable to withdraw funds – or only limited amounts – from their accounts. Customers were also unable to access information regarding their account balance or use the online service.
Later on that day, however, some of the bank's ATMs began dispensing more money to some customers than they had available at that time. Lengthy queues began forming at BOI ATMs when people realised they were dispensing more money than had been requested.
The bank later said this situation was being considered an "unauthorised overdraft" and the bank was seeking a return of that money. Charges would be waived for customers who had inadvertently become overdrawn due to the glitch.