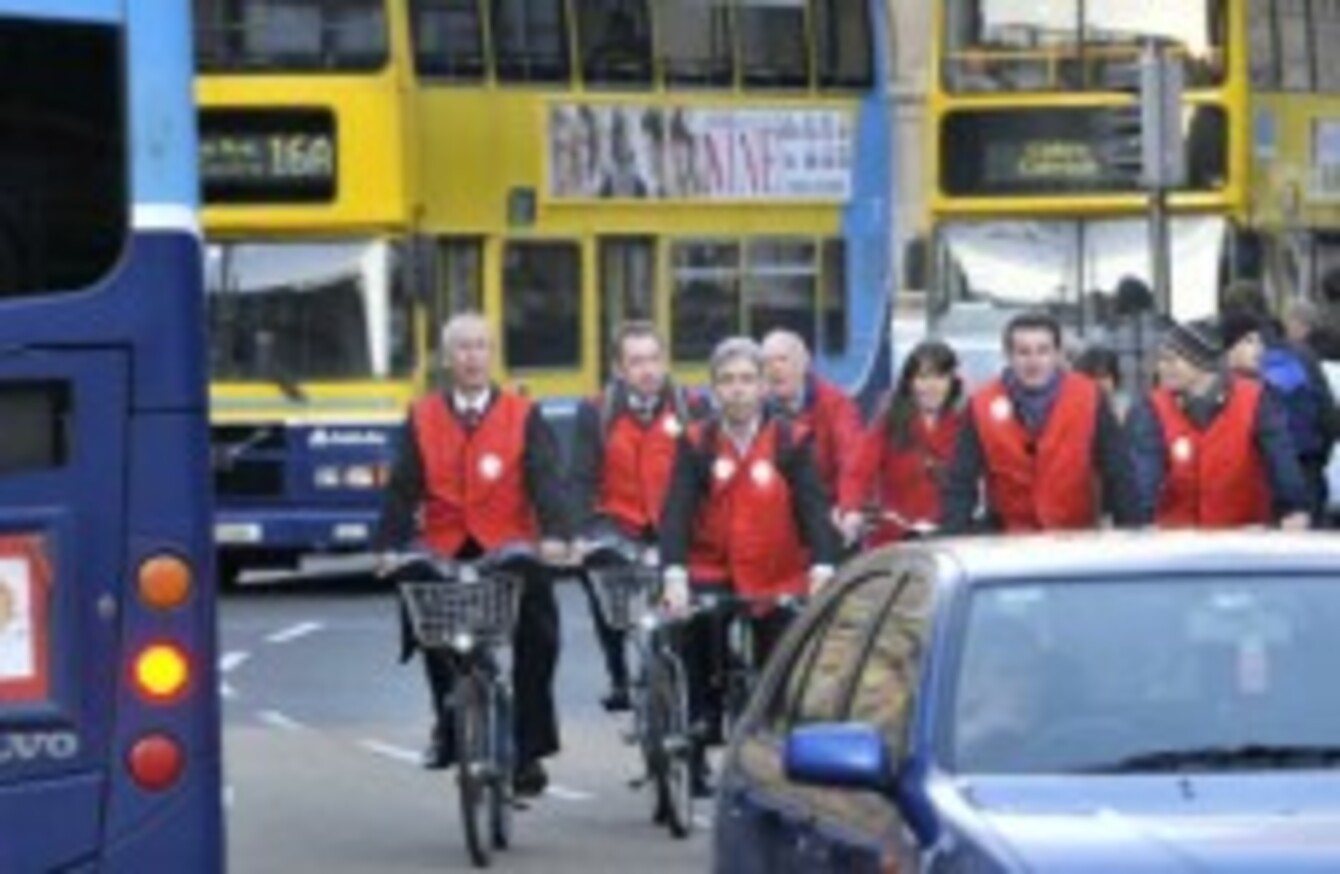 Andrew Montague (third from left) is the new Lord Mayor of Dublin
Image: [File photo] Photocall Ireland
Andrew Montague (third from left) is the new Lord Mayor of Dublin
Image: [File photo] Photocall Ireland
THE LABOUR COUNCILLOR who came up with the Dublin bike scheme has been elected Lord Mayor of Dublin.
Andrew Montague, a website designer who's originally from Santry but lives in Ballymun, served as Deputy Lord Mayor in 2004, the same year he was election to Dublin City Council.
The Irish Times reports that Montague was elected with 29 of the votes tonight. He defeated that Independent group candidate Ciarán Perry and Sinn Féin candidate Larry O'Toole.
The new mayor says he wants to make Dublin a great city to live in. He wants to increase the number of markets in the city and to address transport issues. He also says that he's proud he stuck to his guns over the Dublin bikes scheme and says he'll be looking for major expansion in the scheme.
Montague says that equality issues are very important to him and that he wants to address social problems and the issue of people living in unacceptable accommodation in Dublin.
Montague succeeds Fine Gael's Gerry Breen. RTÉ reports that Sinn Féin accused Labour and Fine Gael of having a pact to hold the position of Mayor between them until local elections in 2014.
Meanwhile RTÉ also reports that Fine Gael's Jim Long has been elected Mayor of Limerick City. He's the third consecutive Fine Gael councillor to take on the role.
Outgoing Lord Mayor of Dublin Gerry Breen hands over the Chain of Office to the new Mayor Andrew Montague. Image: Mark Stedman/Photocall Ireland