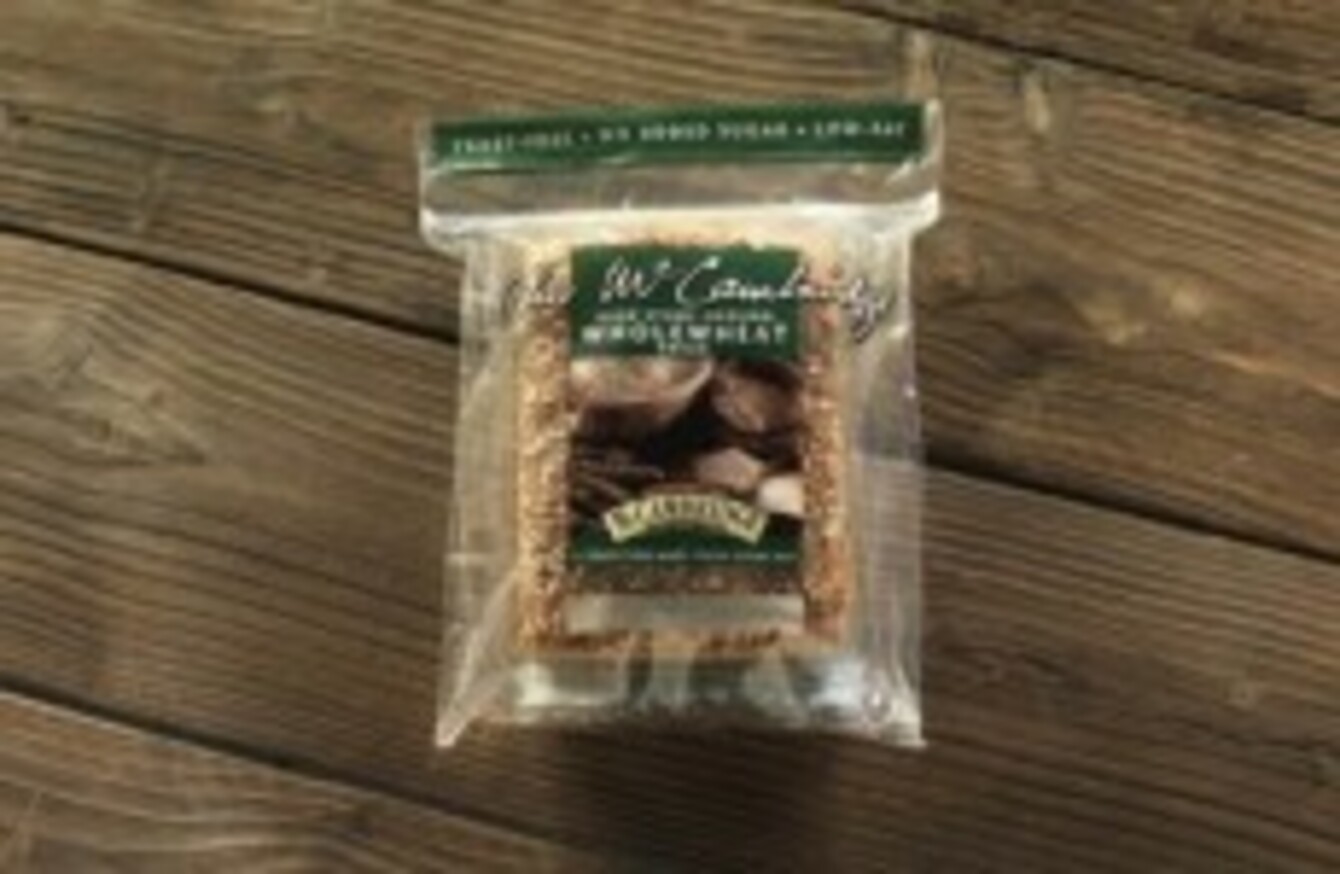 Image: McCambridge Ltd
Image: McCambridge Ltd
THE HIGH COURT has ordered Brennan's Bread to pay a portion of the profits made from their soda bread range to a competitor.
Handing down the judgement today, Justice Peter Charleton said that between January 2011 to August 2012 Brennan Bakeries made a profit of €608,481 arising from the sale of wholewheat bread in packaging that was deemed to be similar to McCambridge's signature plastic packaging.
The bread wars case was won by McCambridge's in August 2012, when the High Court ordered the removal of the Brennan's version of the bread from shelves. The High Court says that when the packaging was changed from the similar type to their competitor, Brennan's saw a drop of 3,000 sales a week.
The case was delayed while Brennan's appealed the August 2012 verdict.
In the summary of the judgement, it is said that the court will look at what counts as a profit broadly.
"A broad approach to apportioning profits should be taken by a court, remembering that the plaintiff is the wronged party and that obscure argument by economists is not what drives consumption in the marketplace," wrote Justice Charleton.
In his judgement, Justice Charleton said that the awarding of damages will be held in time, saying that Brennan's had passed themselves off as McCambridge's "highly-regarded loaf".
"In the result, the Court will order an account as to what profits of the defendant Brennan Bakeries are attributable to its decision to dress up the packaging of its sliced brown bread in a get up that unintentionally passed it off as the highly-regarded loaf of the plaintiff McCambridge."
The judge said that a decision will be made "at a proximate time" on the damages to be paid.