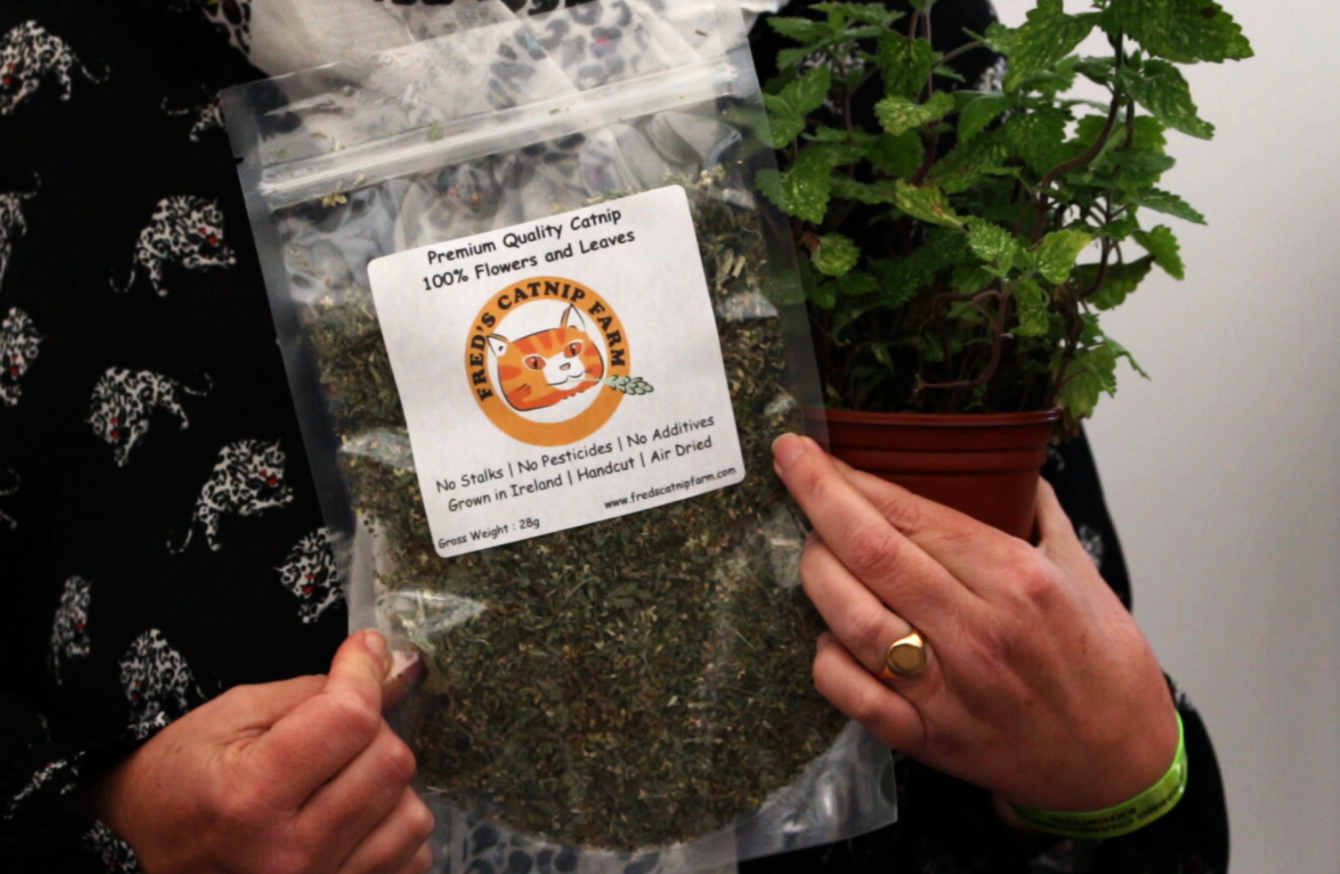 Source: TheJournal.ie/YouTube
IRISH CATS ARE getting a raw deal when it comes to catnip – until now, the woman behind what is believed to be the first commercial farm growing the herb in Ireland says.
Aideen Day was inspired to set up Fred's Catnip Farm after she discovered that her own cat, Fred, was a big fan of catnip but found most products to be low quality.
Catnip is a member of the mint family which some – but not all – cats adore. A chemical in the plant called nepetalactone has a high-life effect on felines; when they inhale its scent, they will likely get excited, play, and eventually relax or sleep.
Day started growing the plant herself in Co Offaly from seeds she bought online and decided to turn it into a business, growing it organically as well as picking and drying it by hand, when she realised just how much Fred loved it.
Watch the video above for our full report.