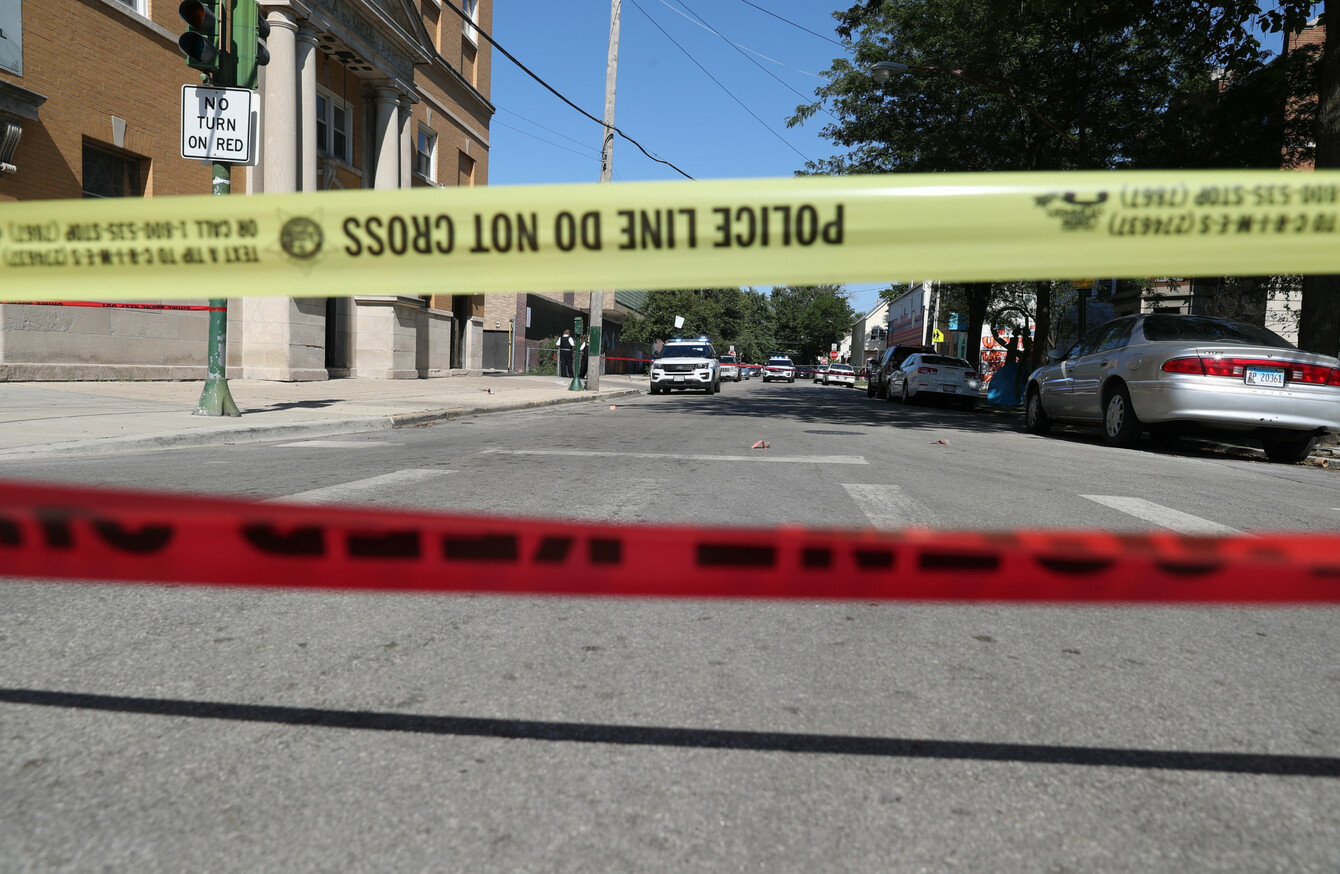 File image of a shooting crime scene in Chicago in July.
Image: John J. Kim
File image of a shooting crime scene in Chicago in July.
Image: John J. Kim
44 PEOPLE WERE shot across the US city of Chicago yesterday, with five killed in a wave of violence police branded "totally unacceptable".
Chicago Police chief of patrol Fred Waller told a press conference that some of the shootings were "targeted" and related to gang conflicts.
"The city of Chicago experienced a violent night. Incidents of either random or targeted shooting on our streets is totally unacceptable," he said.
CNN reported multiple shootings took place between midnight and 2pm local time — with ten taking place in just three hours from 1.30am.
Gunmen targeted groups including one gathering of people who had attended a funeral meal, police said, adding that one of the injured victims was an 11-year-old boy.
Chicago experienced a near 20-year record number of murders in 2016, prompting President Donald Trump to regularly single out the city for criticism.
But Waller said so far this year, there has been a reduction in shootings of over 30% in Chicago, while murders are down by 25%.
"That's not a victory by any means, or any stretch" he said.
But we continue to head in the right direction.
He also said more than 5,500 illegal guns had been confiscated from the city's streets.
"I promise this city, we won't be defeated," he vowed during the press conference.
We all live in this city. We all want this city to be safer.