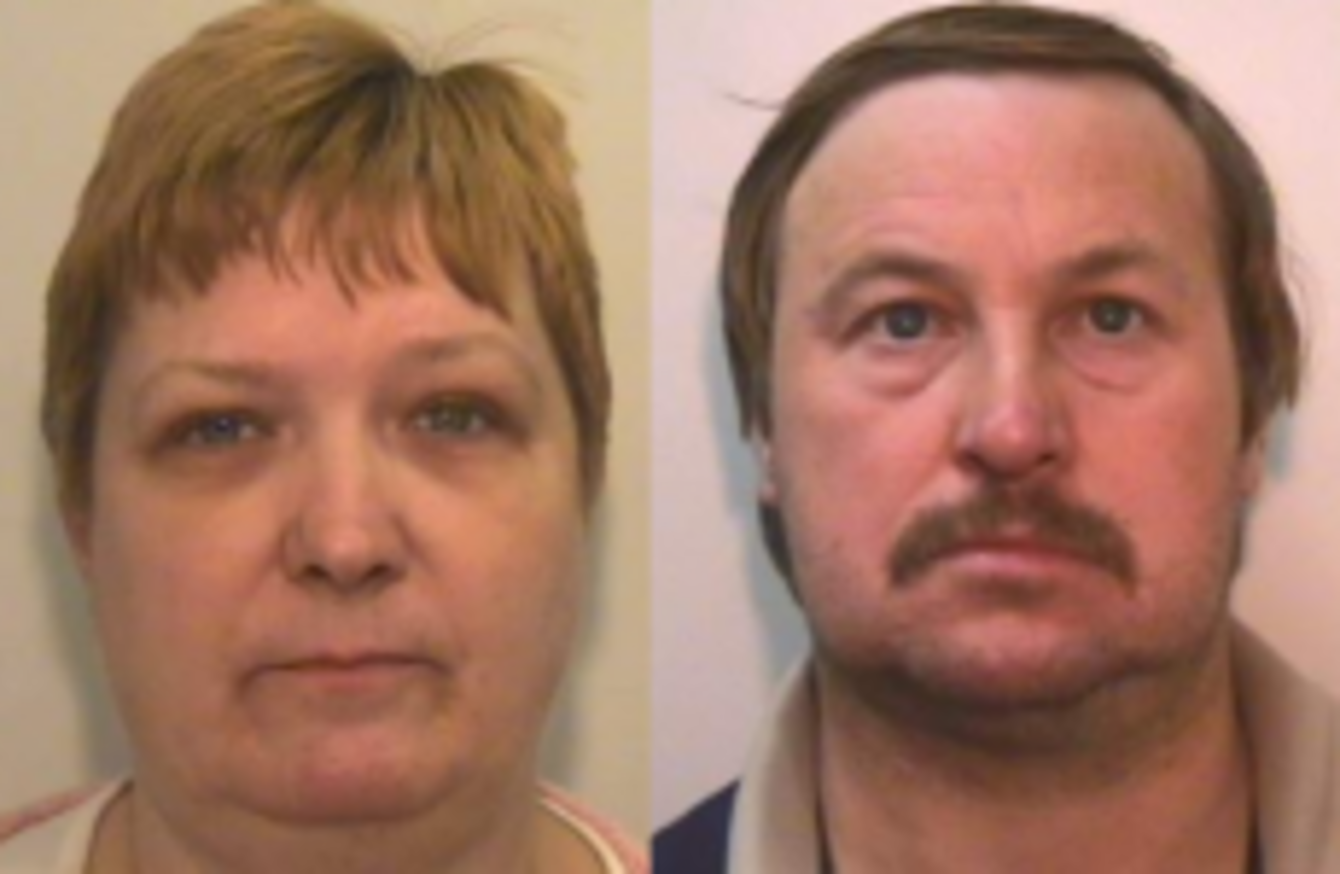 Image: GMP Press Office via Press Office
Image: GMP Press Office via Press Office
A MARRIED COUPLE who stole over €64,000 from an elderly man have been jailed.
In 2008, Gary Stevenson and Carol Stevenson offered to help their elderly and vulnerable 83-year-old neighbour with his everyday tasks such as shopping and paying bills.
However, between 2011 and 2013 they began to systematically steal his money, totalling €64,593 by fraudulently cashing cheques, applying for and then using a credit card in his name and by withdrawing cash from his bank account.
The offences continued up until the point that all of the man's money had gone and there wasn't enough left in his accounts to cover his basic utility bills.
The offences were reported to police in May 2013 and the Stevensons were arrested, but the money has never been recovered.
'Abused trust'
The couple both of Denshaw Road, Oldham, pleaded guilty at an earlier hearing and have now received custodial sentences.
Stevenson was sentenced to three years in custody for fraud and her husband Gary received a two year custodial sentence for money laundering.
Detective Constable Kelly Bragg of Oldham division said: "The couple earned the trust of an elderly man on the pretence of helping him, but instead they abused that trust, stole his money and racked up debts in his name.
The victim sadly died not long after the offences were reported, so he never got chance to see justice served, but hopefully today's sentence will act as a warning to others that your actions will catch up with you and will eventually be caught.
"The victim had requested that his money go to the Royal National Lifeboat Institution upon his death, but the couple's selfish actions have now significantly reduced the amount of money that the Institution have received.