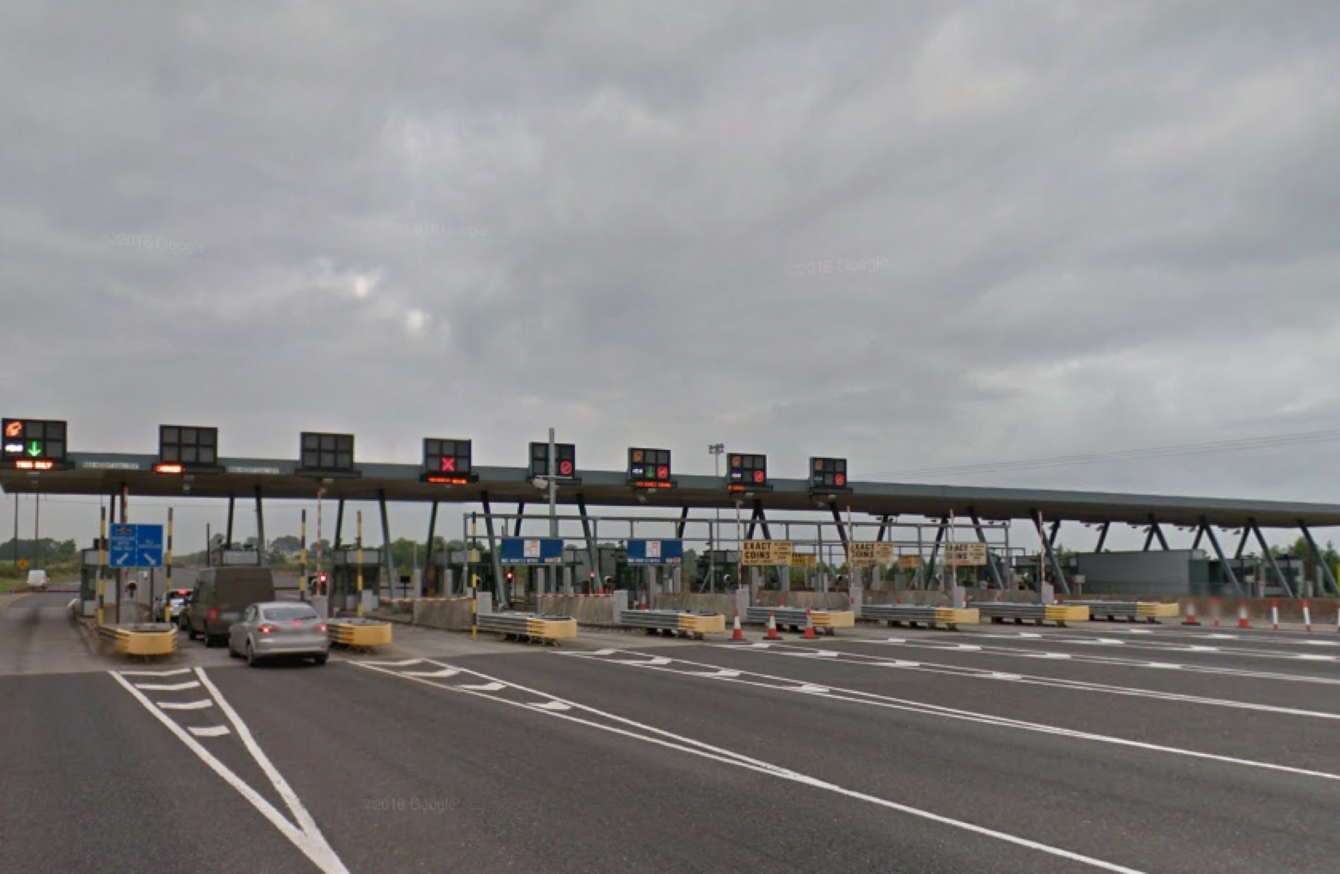 Image: Google Maps
Image: Google Maps
A CONSTRUCTION MANAGER advised his wife to temporarily leave their home with their four young children when he realised he was being followed from work by protesters waving placards, the High Court was told today.
Owen Peters told High Court President, Mr Justice Peter Kelly, he was driving along the M4 at 100 km an hour when a car, driven by Pat Nevin, a sub-contractor who claimed he was short-changed on a works deal, pulled up alongside him in the fast lane.
He said the car was being driven in an aggressive manner and another man in the passenger seat waved an allegedly defamatory placard about a payment Nevin claimed was due to him.
Peters, on his way home to Mullingar, said he realised that if Nevin was going home he would have used the M6 to Tullamore and he concluded he had been followed by Nevin from work.
"I thought he was going to my home in Mullingar where I live with my wife and four small children and I was so concerned for their safety I telephoned and asked my wife to leave home with them," Peters said.
He said his wife and children had gone to Mullingar where they had dinner while he continued on home. He had closed the gates and parked his car behind them. Nevin had arrived shortly afterwards and had pressed the intercom which he had not answered.
Invoice
Niall Beirne SC, counsel for DPM Energytec Systems Limited, told the court a dispute had arisen between the company and Pat Nevin, a heating and plumbing subcontractor, over an invoice for €15,941.
Mr Beirne, who appeared for Peters with barrister David Geoghegan and Sheridan Quinn solicitors, said that although negotiations had taken place in an attempt to settle the dispute Nevin had mounted protests at two construction sites at Ranelagh and Howth in Dublin.
Andrew Mannion, director of DPM Energytec Systems, told the court he felt Nevin's protests, at which he displayed placards, could damage his company's reputation.
Judge Kelly said there was no legal basis for Mr Nevin's actions and granted the company injunctions restraining "his unlawful activities" in picketing the sites and displaying placards and restraining his alleged intimidation of Mr Peters.
Mr Mannion said there had been several meetings between Nevin and Peters in a bid to solve matters and that a without prejudice settlement offer of €8,000 had been made to him and refused. He said his company had previously paid Nevin more than €75,000 for work done.