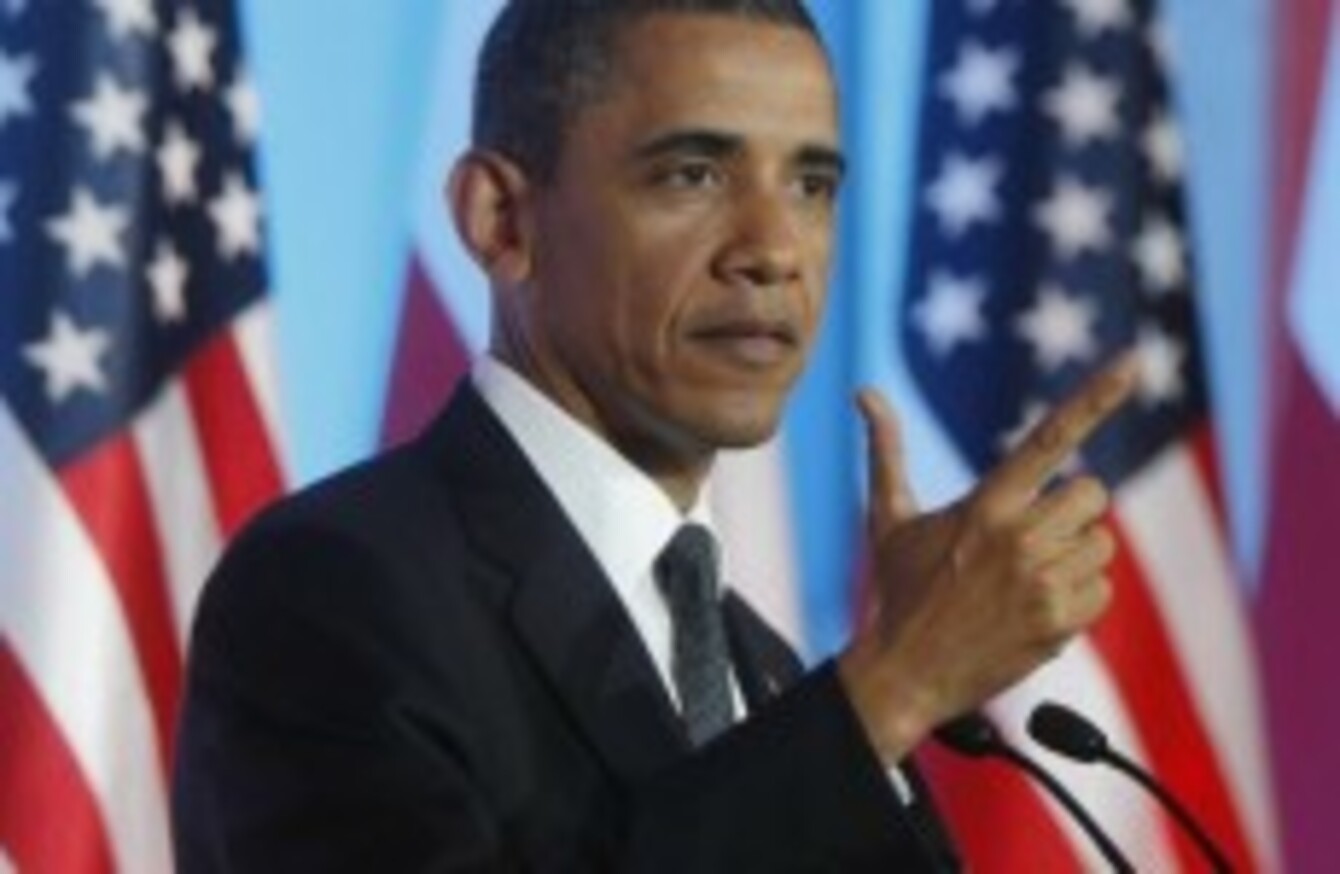 Image: AP Photo/Charles Dharapak
Image: AP Photo/Charles Dharapak
CREDIT RATINGS AGENCY Moody's is warning the US government that it could lose its sterling debt rating if Congress and the Obama administration don't reach an agreement to raise the nation's borrowing limit.
Moody's Investors Service said today that if the parties fail to make progress soon, it would put the US rating under review for a possible downgrade. That's because there's a "very small but rising risk" that the government will default on its debts.
Standard & Poor's, another major credit rating agency, issued a similar warning in April.
The US government hit its $14.3 trillion borrowing limit on May 16. The debt limit is the amount the government can borrow to help finance its operations.
A lower credit rating could ripple through the US economy and ultimately hurt consumers. That's because many loans, including mortgages, tend to follow yields on US Treasury bonds. So interest rates could rise.
Moody's also warned the government could face a downgrade if it fails to come up with a long-term plan to reduce the country's deficit. The federal budget deficit is on pace to exceed $1 trillion for the third straight year.
Moody's said it had expected strong political debate over the topic. But the entrenchment of both sides is greater than it anticipated.
President Barack Obama and Republicans both have said the country needs to reduce its annual deficits. But they are at odds over how to do it. Republicans insist cutting spending without tax increases. Democrats say any plan should include both.
Obama met privately with both parties this week to discuss the issue but no progress has been made.
Time is growing short. The Treasury Department has said the US government is at risk of a default if it does not raise the borrowing limit by 2 August.
"The heightened polarisation over the debt limit has increased the odds of a short-lived default" by the government, the rating agency said. "If this situation remains unchanged in coming weeks, Moody's will place the rating under review."
In April, Standard & Poor's for the first time lowered its long-term outlook for the government's fiscal health from "stable" to "negative." And it warned that it could strip the government of its top credit rating over the next two years if lawmakers failed to reach a deal to control the massive federal deficit.
- AP