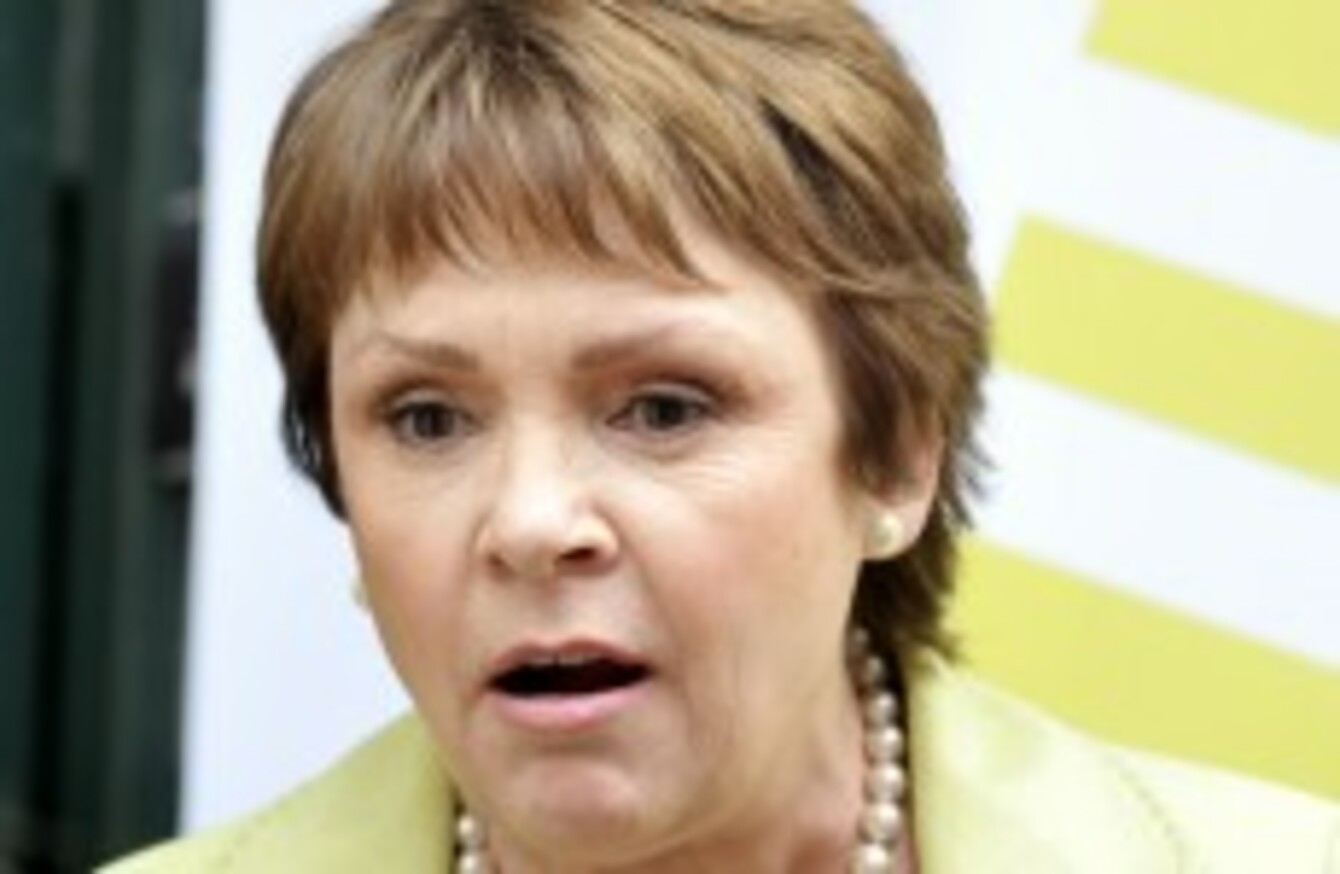 Dana Rosemary Scallon
Image: Photocall Ireland
Dana Rosemary Scallon
Image: Photocall Ireland
DANA ROSEMARY SCALLON has insisted she is not anti-Europe and said she does not believe she would have to sign legislation that would make abortion legal in Ireland if she were president.
Scallon is making her second bid for the presidency as an independent having run in 1997.
The former Eurovision winner has faced scrutiny for her positions on Europe and certain moral issues.
Speaking to the Right Hook on Newstalk this evening, she rejected accusations that based on her previous opposition to the Nice and Lisbon treaties, she was a Eurosceptic politician.
She insisted:
I am not anti Europe. I have always said that Europe, the concept of Europe is good. We want to be in Europe.
Scallon pointed to the fact that both the Nice and Lisbon treaties were put to the electorate on two occasions before they were passed, after being first rejected. She said that such processes were "undemocratic".
She continued: "I am opposed to anything that takes the right of self determination from the Irish sovereign nation and from the people. That's all. I am not against co-operating and I am not against being in Europe."
The former MEP said she felt as if people with religious beliefs and conservative stances on certain moral issues were "not represented in most of the media" and added: "They're regarded almost in a way in which they feel ridiculed."
She outlined her own views on moral issues such as the family saying: "The family in this country is the unit of society that provides stability. If the family is broken and hurt, then society is broken and hurt."
Scallon also said that she did not believe she would have to sign legislation legalising abortion in Ireland if she were to become president because it had been rejected in previous referenda, saying:
The people of Ireland do not want it and I'm very glad that they don't.
In the wide-ranging interview, Scallon also insisted that she was happy to be referred to by her first name saying she was known by it "throughout the world".
"Dana's fine. That's how people first know me and that's fine," she said.