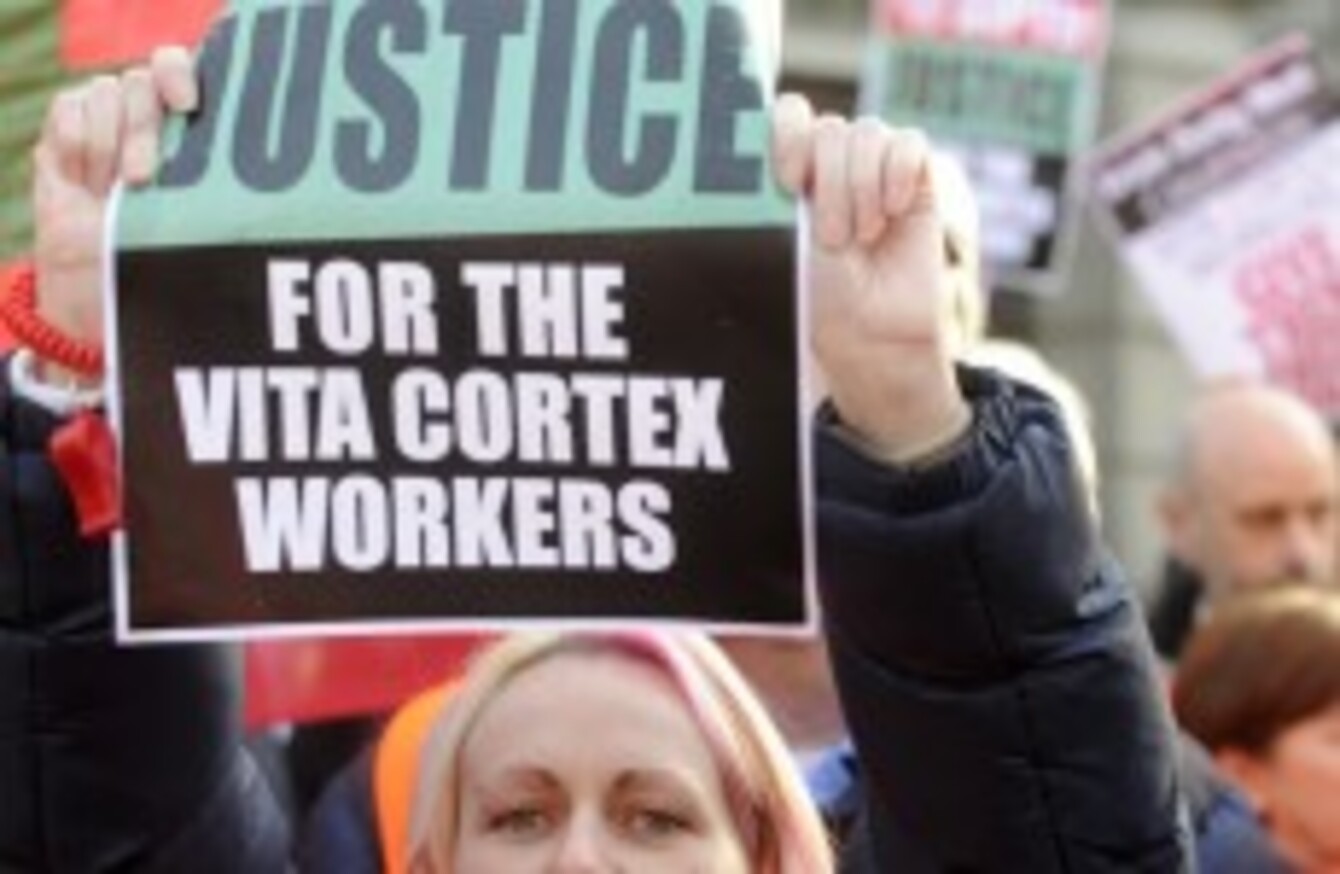 Image: Laura Hutton/Photocall Ireland
Image: Laura Hutton/Photocall Ireland
FORMER WORKERS AT the Vita Cortex plant in Cork have begun receiving their redundancy payments and could now leave the factory after a six month sit-in as early as today.
A spokeswoman for SIPTU has confirmed that the company owner Jack Ronan has begun transferring money into the workers' bank accounts.
Some of the workers have already received payment but the 32 men and women at the factory on the Kinsale Road intend to leave together when they have all been paid.
SIPTU spokeswoman Anne Egar told TheJournal.ie: "The workers expect to leave this week. The company have told me we can have copies of electronic transfer receipts but the workers don't mind waiting. Two more days isn't going to perturb them."
Egar added that she expected that all workers will have received payments by tomorrow but if not by then almost certainly by the end of the week.
A deal was struck between the foam manufacturing plant owner, Ronan, and workers earlier this month following a dispute over redundancy payments which led the workers to begin staging a sit-in at the plant in December after it had been closed down.
Their cause earned worldwide support including from the likes of Noam Chomsky and Sir Alex Ferguson.
On day 139 of the sit-in a resolution was found but the former workers have continued to occupy the plant until they have all received their redundancy payments.
This morning, the workers' Twitter account tweeted: "Day 159…. it seems the end is in sight… It has been a long road but you all know that, you walked it with us."