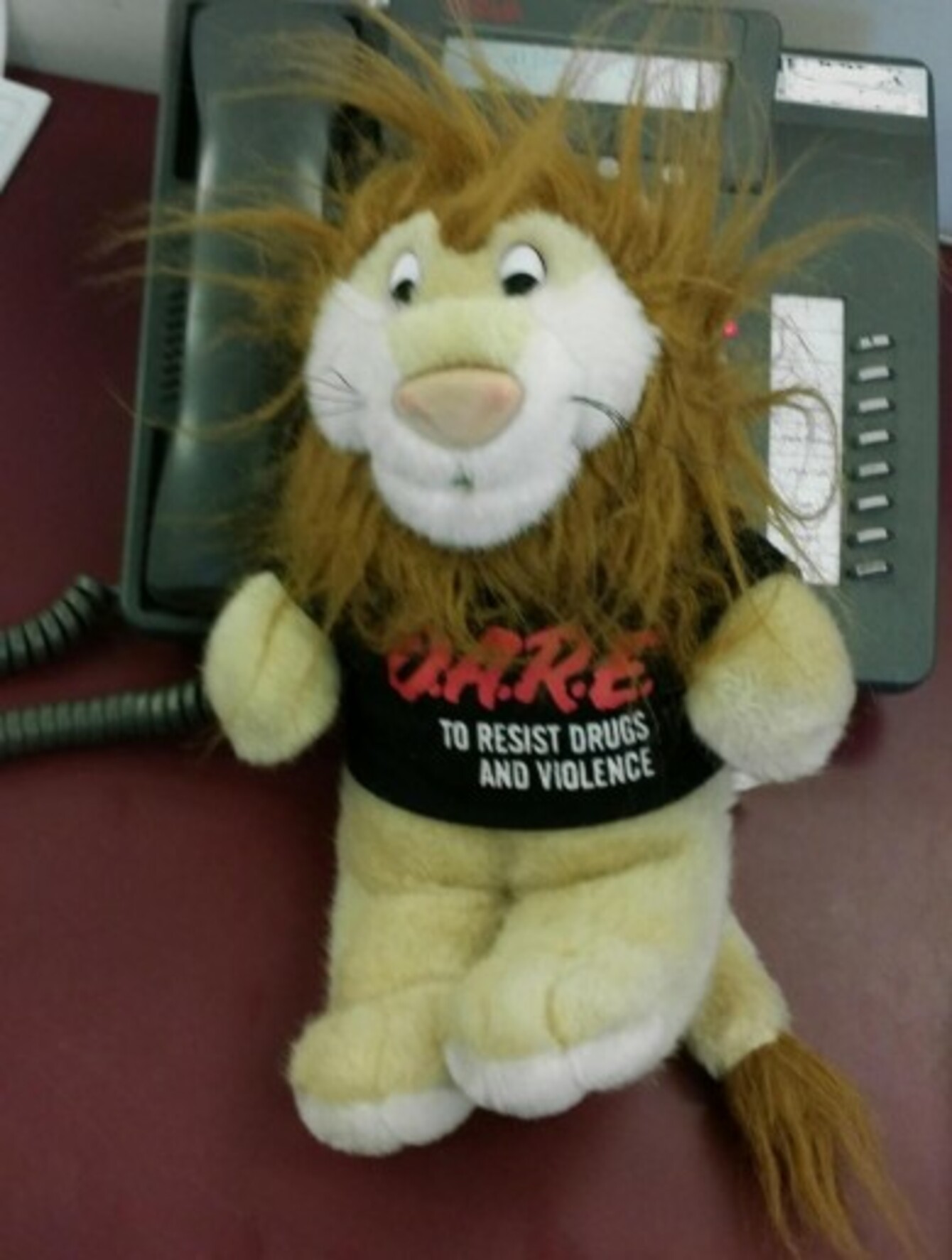 Image: New York State Police
Image: New York State Police
NEW YORK STATE Police have arrested and charged a 22-year-old man after he was found with marijuana, cocaine and LSD hidden inside a stuffed animal dressed in an anti-drug T-shirt.
Troopers said Gregory Bolognese, from Plattsburgh in upstate New York, was arrested on Monday at the bus station in his hometown near the Canadian border.
They said they found two grammes of weed, half a gramme of cocaine, and two LSD strips, inside a stuffed lion toy wearing a t-shirt from an American anti-drugs initiative, local television station WPTZ reported.
"Daren the lion" is a "spokes-lion" of D.A.R.E. – which stands for Drug Abuse Resistance Education – a program founded in 1983 that aims to educate young people about staying away from drugs, gangs and violence.
Bolognese was charged with criminal possession of a controlled substance and unlawful possession of marijuana.
He is being held at the Clinton County jail on bail of $500, and had been scheduled to appear in court today.
Contains additional reporting from Associated Press.