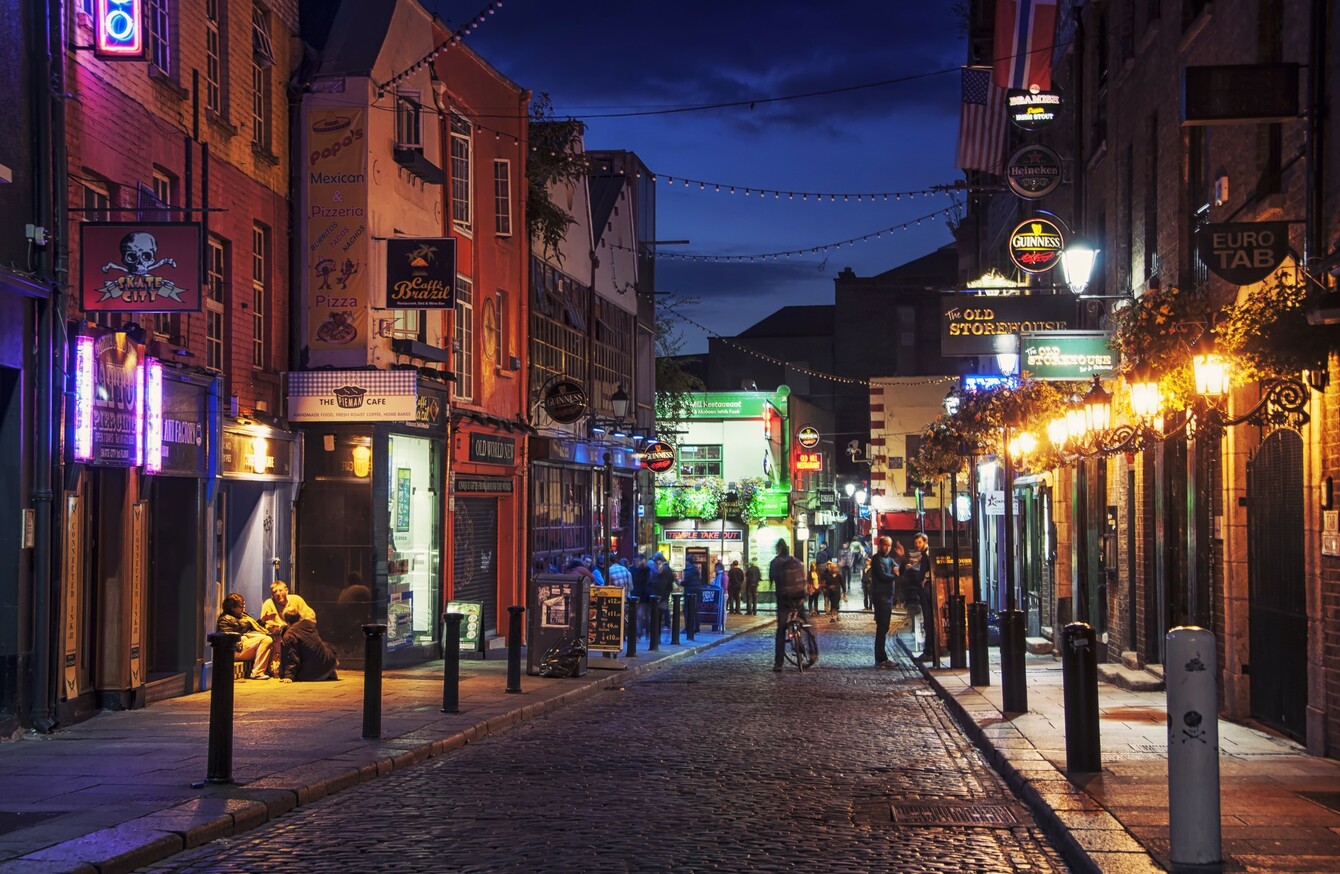 Image: Shutterstock/M.V. Photography
Image: Shutterstock/M.V. Photography
MANHATTAN IT IS not, but Dublin in 2016 is still a 24-hour city.
When most of us go to sleep, there are people up and about, ensuring the town is ticking along as it should. There are others who also just revel in being awake under the cover of darkness.
A new film is hoping to explore what happens in Ireland's capital from when dusk falls until dawn breaks.
Julien Behal and Martina Durac are at the earliest conception days of their documentary and want to hear from people who could help them explore the Fair City.
"We are genuinely at the beginning," Durac told TheJournal.ie in a bit to reach potential subjects.
We're not looking at making a journalistic documentary. It's much more a creative feature document… Exploring the city at night through people and what they do at night.
Some of that may relate to work, shift work and volunteering, she says.
"But other people do simple things at night. There are some who get up to go running, or to go to the sea or to walk their dogs. Simple things. They see the city in a different way.
"That central notion is the city, in fact, doesn't sleep completely. Things go on and it's fascinating.
"City foxes come out, newspapers are printed, lorry drivers are parked in laybys; people are servicing the city, keeping it ticking along. People are born every night. People die every night."
Behal and Durac want to capture this different, but functioning, city.
"Right now, we're imagining that there will be lots of different strands to the film," she continues. "Young and old from all walks of life. It feels like the possibilities are endless. We're looking for people… to find a way to meet with them and chat to them."
If you're interested in learning more about the project – or sharing your insights of the capital at night with the filmmakers, please email dublinatnight16@gmail.com