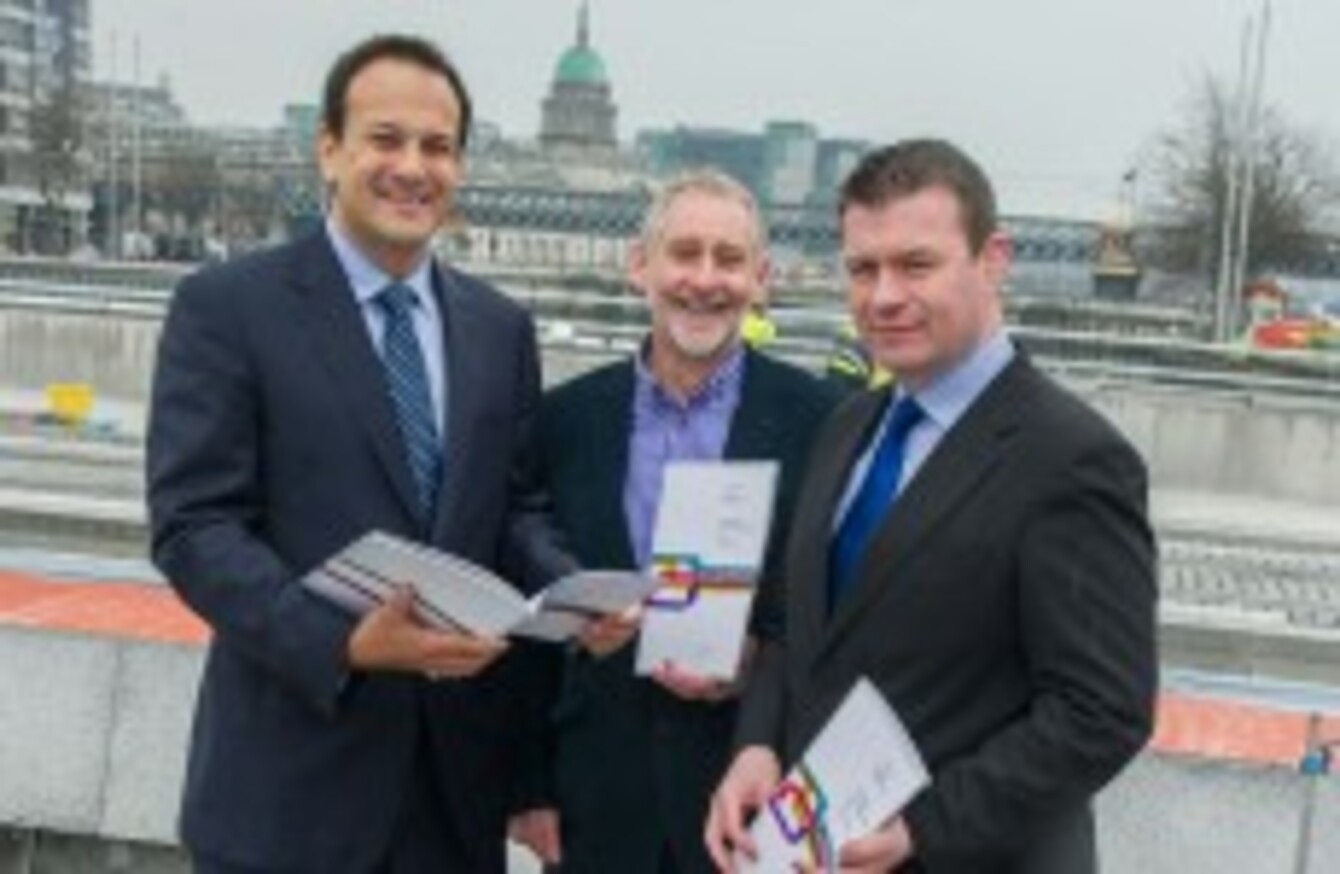 Leo Varadkar TD, Minister for Transport, Tourism and Sport, Alan Kelly TD, Minister for Public and Commuter Transport and Gerry Murphy, Chief Executive of the National Transport Authority
Image: Paul Sharp/Sharpix
Leo Varadkar TD, Minister for Transport, Tourism and Sport, Alan Kelly TD, Minister for Public and Commuter Transport and Gerry Murphy, Chief Executive of the National Transport Authority
Image: Paul Sharp/Sharpix
NEARLY €750 MILLION will be invested in Dublin's public transport networks by 2018 under a plan unveiled today.
The National Transport Authority's Integrated Implementation Plan outlines how the NTA will put into practice plans for the Greater Dublin Area.
Under the plan there will be:
An investment in new buses and bus stops
A beginning of work on the Dublin Rapid Transit system
Integration for rural networks
The completion of the Luas cross-city line
The reopening of the Phoenix Park tunnel rail link
An overhaul of the city's train network, which will unblock the bottleneck at rush hours
Integration and simplification of the fare system
The plan will see investment in the transport network peak at €150 million a year from 2016 on.
Transport Minister Leo Varadkar said that it is vital that investment in the network is made in recessionary times.
"As the economy picks up again and traffic levels rise, it's vital that we continue to invest in public transport to keep Dublin and the surrounding counties moving. A return to congestion could seriously undermine our recovery and stunt economic and employment growth as well as reducing our quality of life."